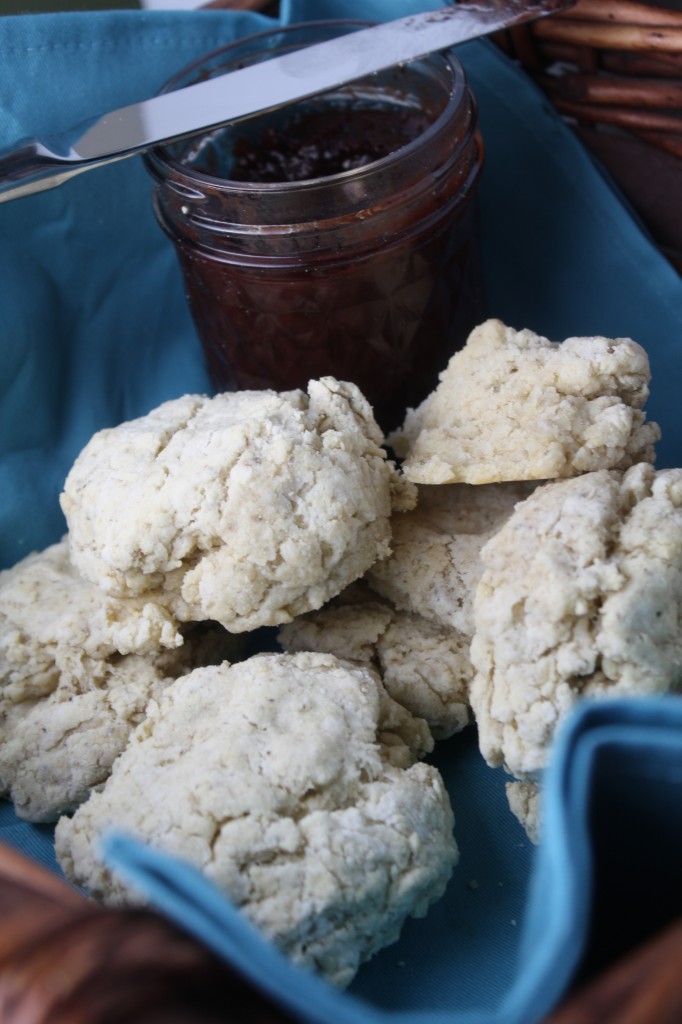 A basic, but oh so delicious biscuit recipe….it fools you into thinking there is nothing different about them!
Successful biscuits are more in the technique than anything.  Handle the dough as little as possible to keep a lighter, flakier texture.
Remember you can always get creative and add in chopped ham, cheese, herbs, and green onions for savory biscuit, or use your imagination!  Just this morning, I enjoyed a biscuit breakfast sandwich with cheese, ham, and a fried egg….yum!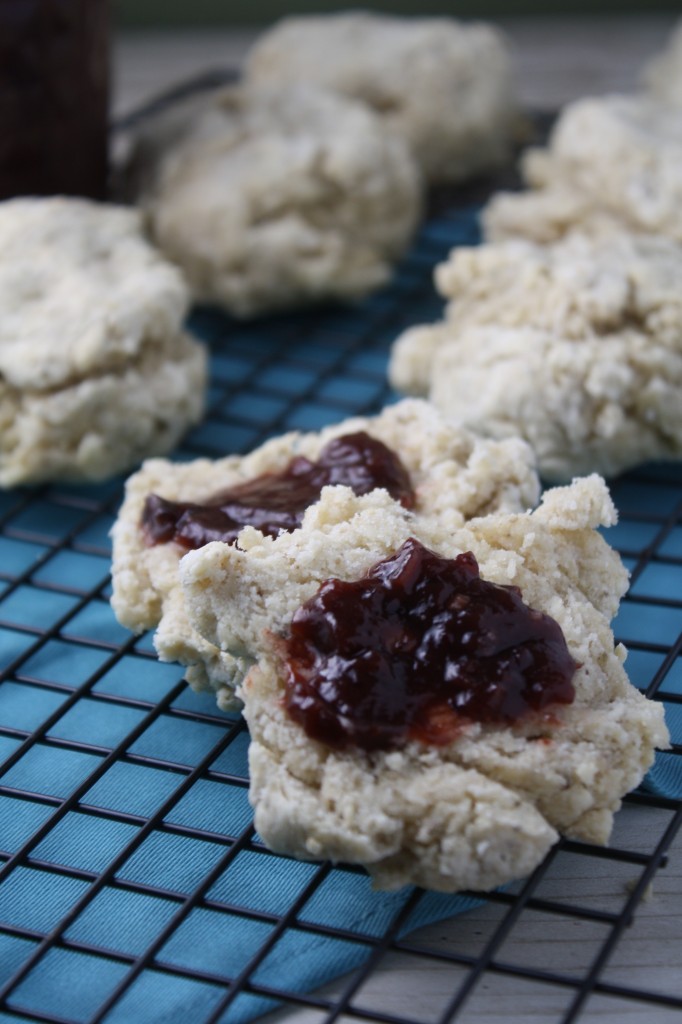 This post was shared on Wellness Weekend, Healthy Vegan Fridays,