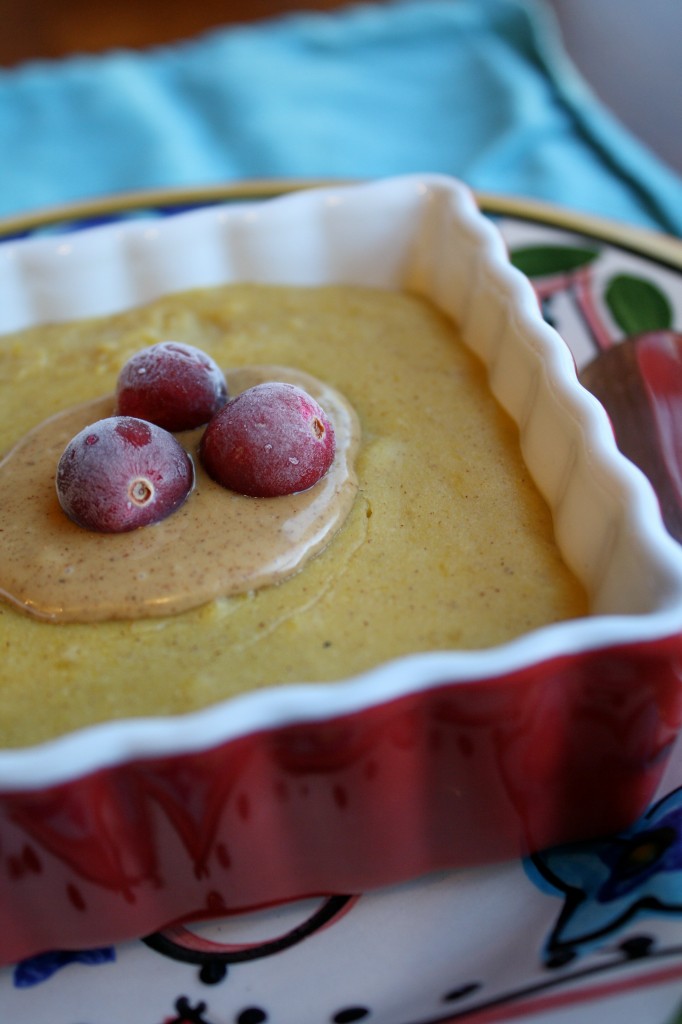 I have fond memories of growing up eating hot cereal. It was comfort food.  It was tasty.  It was cozy.  It was Cream of Wheat!  Not one to be deterred, going gluten free has opened up a whole new world of delicious, wholesome, and unique grains to me.  I am grateful!  I never would have discovered millet or teff, two of my favorite grains now.  Nutritionally, they make wheat look paltry!  Even if you aren't gluten free, give some new grains a whirl, your taste buds will thank you for the change in flavor and texture profiles. This is a recipe I adapted from Peas and Thank You cookbook.  I saw the recipe and instantly had to have it…pumpkin?  Creamy cereal?  I AM IN!  Enjoy warm and cozy fall comfort food at it's finest!

**Alternate grain notes: I have used flour versions of these grains to achieve the creamy texture. You could use all oat flour or all millet, or really any combo of grains you choose.  If you do not have the flours on hand, you could whir the whole grains in a coffee grinder until a flour is achieved.  You could also puree the whole cooked grains in food processor at the end of cooking time to make them creamy.  I have not personally tried this technique..let me know if you do and how it works out!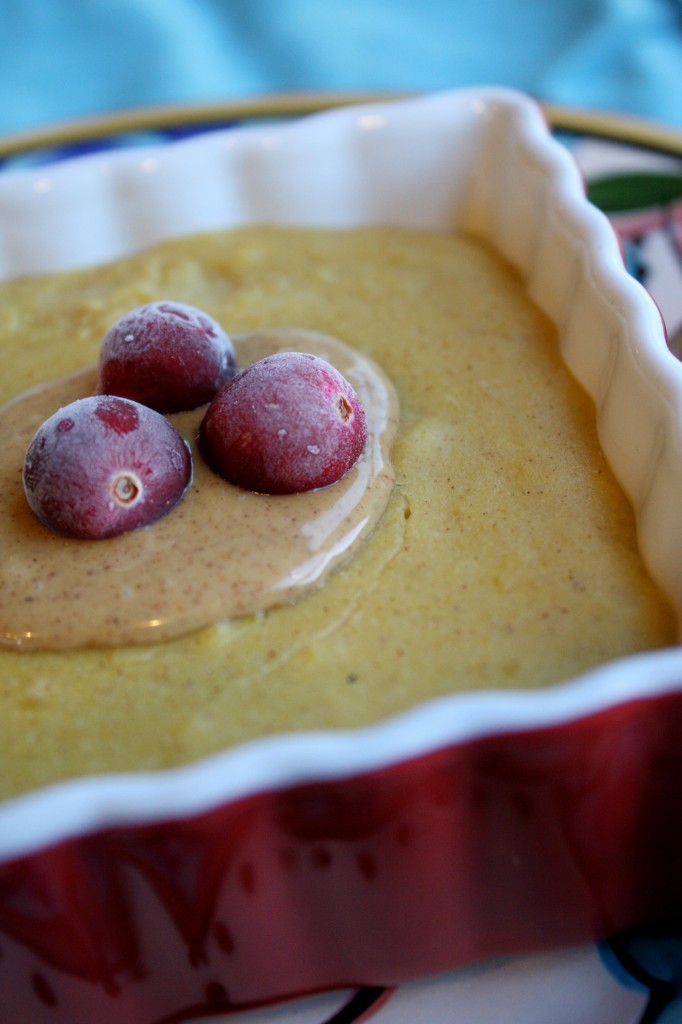 This recipe was shared with Lets Get Real Fridays, GF Fridays, Real Food Fridays, Natural Family Fridays, Savoring Saturdays,
Any of the links in my posts may be affiliate links. If you click on them and make a purchase, I might make a commission. Your support is much appreciated and pays for the cost of running this free resource!