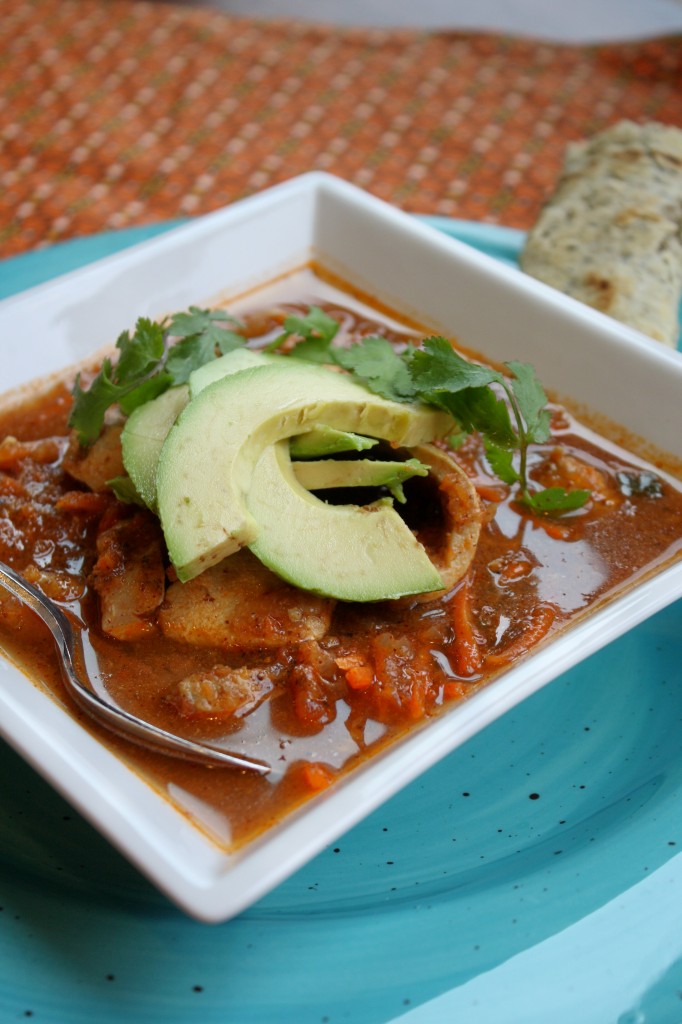 I have made this soup a gazillion times.  It's one of those recipes I always have the ingredients for, and it comes together in a flash.
I tweak the veggies and the condiments based on what I have that needs to be used up, but the base is always the same.
You will love this soup, bursting with flavor, but not too spicy.
The condiments set the flavor over the top, so don't be tempted to leave them out, they are very worth it!
Did you happen to notice that rolled up tortilla in the background?   They are SO good and loaded w/ protein and fiber!  
Wholegrain Flour Tortillas
(gluten free and vegan with a Paleo option!)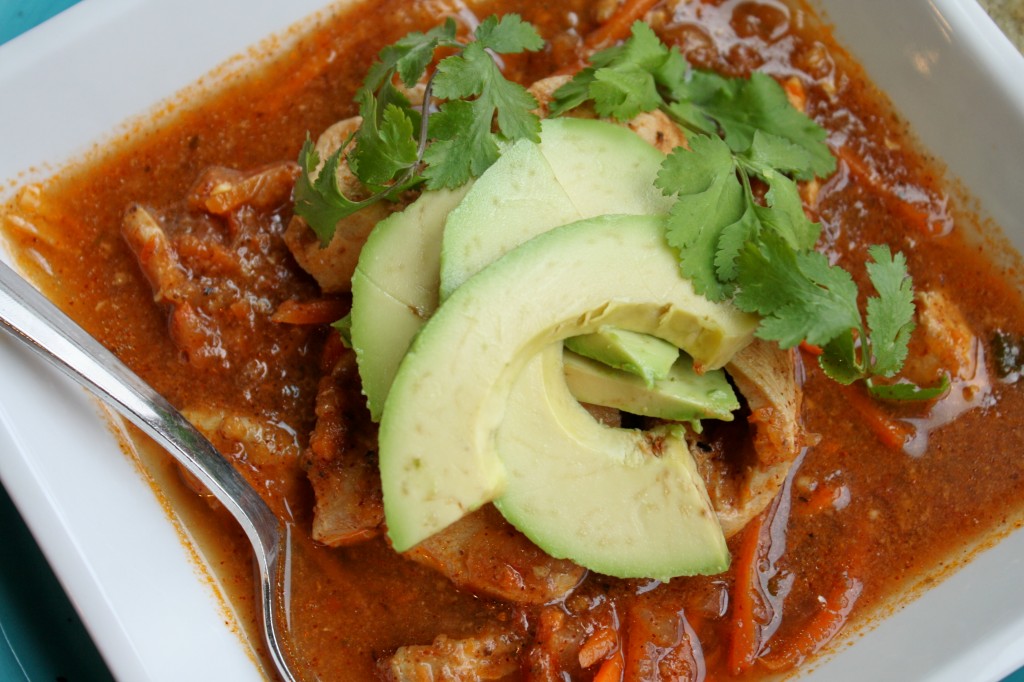 Easy Mexican Tortilla Soup
Prep time:
Cook time:
Total time:
Ingredients
1 tablespoon fat of choice
1 onion, chopped
6 gloves garlic, minced
2 teaspoons cumin
1 tablespoon Fiesta Chile Powder (a salt-free seasoning found in most bulk spice sections) Regular chili powder is fine too
2 teaspoons oregano
3 -4 cups chicken/veggie broth (depending on how bothy you like it)
1 14 ounce can diced tomatoes (I puree mine first for my kids, using my immersion blender!)
2 cups shredded carrots (optional, but adds some more veg!)
Salt to taste (start with a teaspoon)
1 pound boneless chicken (thighs or breasts), chopped into bite sized pieces (or for a vegetarian version, sub 2 cans pinto or black beans)
1 tablespoon lime juice
Not-so-optional garnishes (: lime wedges, grated cabbage, chopped fresh cilantro, grated cheese (sharp cheddar, feta, cotija, and Daiya are all good) , avocado, hot sauce, tortilla chips or tortillas!
Instructions
Heat the oil in a stockpot over medium heat.
Add the onions and saute for 3-5 minutes until the onions are soft.
Add in the garlic and spices, stirring to mix.
Pour in the broth, pureed tomatoes, carrots, and salt .
If you are using chicken thighs, add these now too. If using chicken breasts, wait until the last 7-10 minutes to add so that they do not dry out.
Bring to boil, lower the heat, and simmer 20 minutes.
While the soup simmers, prepare your garnishes. When done simmering, add in the lime juice, and more salt if necessary. Ladle soup into bowl, topping with the garnishes of choice.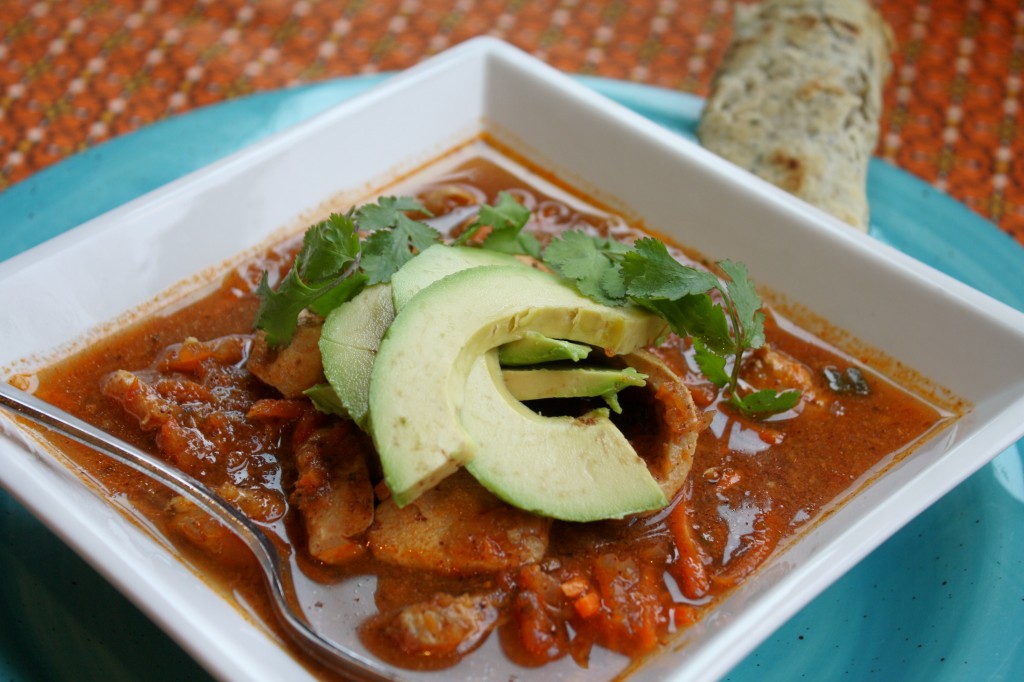 This post was shared on  Natural Living Monday, Mostly Homemade Monday,  Fat Tuesday, Tuesday Talent Show, Totally Talented Tuesdays, Tasty Tuesdays,  Hearth & Soul, Gluten Free Wednesdays, Waste Not Want Not,Real Food Wednesday, Wellness Wednesdays,  Full Plate Thursday,  Simple Lives Thursday,  Pennywise Platter, Whole Foods Friday,  GF Friday,  Pure Ella Baby Shower, , Fight Back Friday, Simple Meals Friday, Savouring Saturday,