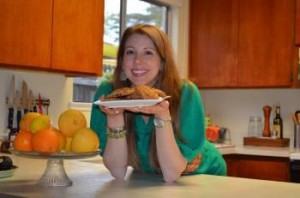 Over the next several months, The Allergy Free Wednesday Hostesses would like to introduce themselves, in their won words, to all of our contributors and readers.  Our stories may not not be so very different from yours, or that of someone you love.  We all have something a little different to offer!
Our first hostess you will meet is Amber, the author of The Tasty Alternative.  Amber and I both started our blogs around the same time.  We quickly grew to know each other and all that we have in common.  We both love organizing, gardening, good food, and the Earth.  She often makes me giggle in her posts, as if a close girlfriend was sitting with me for play-date chat.  Amber is a warm and caring spirit who makes people feel good, and she crafts all sorts of deliciousness.  Some of my favorites (and I am not afraid to say I had hard time limiting myself!):
I am proud to introduce my friend and fellow blogger, Amber!
Amber is author of the food blog, The Tasty Alternative (TTA), which launched August 17, 2011.  The Tasty Alternative features posts related to alternative cuisine, holistic healing, gardening, green living and organization.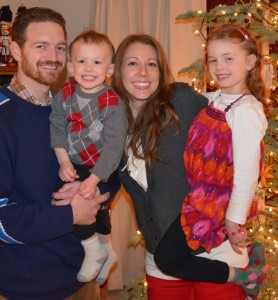 All recipes found on TTA are dairy free, gluten free, cane-sugar free and peanut free, with an emphasis on allergy-free cooking with the omission of eggs, corn and soy.  Amber includes a special focus on the Specific Carbohydrate Diet (SCD), with recipes free of grains, starches and sugars (except honey).
Amber started TTA to connect with others who also live an alternative foods lifestyle, to create a sense of community and support which was greatly lacking, and to share a bit about what she has learned on her continuous health and healing journey.  Amber's husband and son suffer from eczema and so she frequency shares homemade lotions, holistic remedies, and information related to this skin condition, and of course, allergy-free recipes.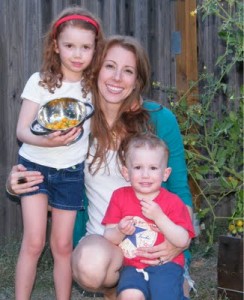 In 2004 Amber started studying holistic healing and alternative cooking when she was diagnosed with Crohn's Disease (a form of Inflammatory Bowel Disease, IBD).   She was 26 years old, fresh out of graduate school, newly married, a self-proclaimed cheeseaholic, and snowboarding junkie.  Little did she know her world would change, be misdiagnosed for months with one ailment, hospitalized, and then diagnosed with an auto-immune disease months later.  Amber writes in detail about her health and healing journey.
With diet change, cleanses, healing herbs, supplements, stress reduction and laughter, Amber remained medication free for 8 years.  During that time she worked passionately in her field as a LCSW, providing individual, family and group therapy, and also gave birth to two super awesome children.  Due to some recent concerning symptoms, Amber started a medication regimen for the first time for Crohn's, which then prompted her to further search for answers and holistic remedies.  From that research she learned about the SCD which is a food-based solution for digestive inflammation (for Crohn's disease and other forms of IBD, Celiac, and Autism).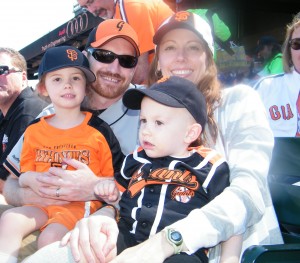 In an on-going attempt to heal and thrive without medication, Amber will soon start the SCD full-time, but until then she is creating a 100% SCD 2-week meal plan to ensure success and adherence to the diet.
When Amber's not whipping up alternative meals or digging in the dirt with her kids, she can be found playing guitar, dancing around like a goofball, watching a funny show with her sweet husband, camping, playing in the snow, thrifting, doing the dreaded dishes, or organizing something…and living each crazy day with a deep love and appreciation for her family, and for the earth.