I am long over-due in accepting all these gracious nominations!  I am not sure the etiquette, but I love to share the love.  In the past few months, I have been handed the Liebster Award 3 times, the Very Inspiring Award once, and The Versatile Blogger once as well.  I honored so many readers felt compelled to share these awards with me! It may not be PC, but to my nominations, go ahead and select whichever award you prefer..to me, they all mean I like you and what you are doing, keep it up!
My thanks goes to: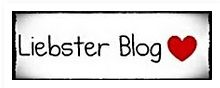 Liebster is a German word for "Good Friend," and I am so humbled that Colette has chosen me.  Each recipient is supposed to pass the award on to five of their favorite blogs, and you will see my picks in a second.

First, the rules. To accept this award you must:
1. Thank the giver and link back to the blogger who gave it to you.
2. Reveal your top 5 picks and let them know by leaving a comment on their blog.
3. Copy and paste the award to your blog.
4. Have faith that your followers will spread the word and love to other bloggers.
5. Have fun.
My 7 blogs (I am combining from all the awards!):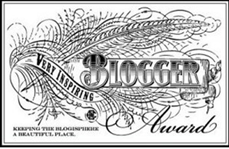 Award Rules:
Choose 7 blogs you find inspiring to award this to.
Show your thanks to the blogger that nominated you by linking back to them.
Post the award on your blog and list the bloggers you are awarding it to.
Share 7 facts about yourself!
7  facts about me you may never have wanted to know:
I absolutely LOVE dancing.  Salsa and Latin are my favorites, Zumba fills my bucket since late-night clubbing adventures are a thing of the past!  I also enjoy hip hop and country dancing…what a difference!
I grew up outside Seattle, WA.
Soccer was my favorite sport, still do love to play it!
I am passionate about the mountains and try to be in them as much as possible: hiking, snowshoeing, camping, I'll take it all!
I am a voracious reader of all types of books.
I love to paint…the walls in my house, and others!
I am a DIY and get excited about using power tools and large machinery….really.