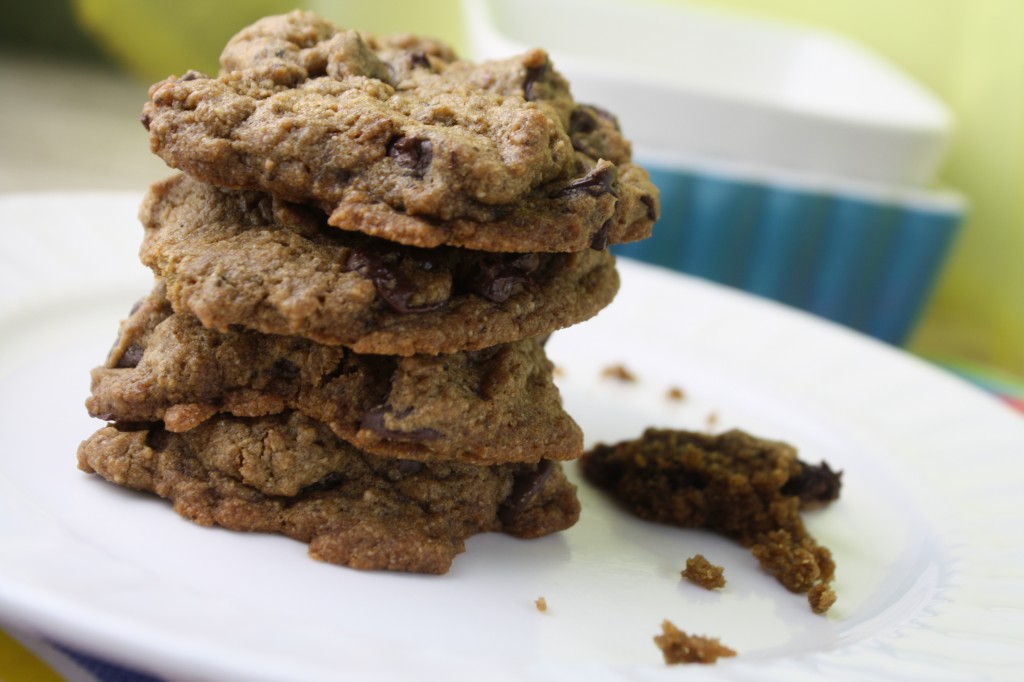 I had no intention of trying to craft a new cookie recipe.  Really.
Don't get me wrong, we l.o.v.e. chocolate chip cookies.
But I am trying so hard to limit my calories a bit, and having tempting baked goods around isn't all that helpful, if you know what I mean!
But after a long weekend, we were really craving a cookie.
I could have used one of THREE chocolate chip cookie recipes already have up on my blog, but then I wouldn't be experimenting and discovering new and delicious ways to push the envelope a bit!
You are the beneficiaries of my impromptu online cooking school!
So I started with a recipe I know too well (in my head actually): Tollhouse Chocolate Chip Cookies.  I added a bit of this, splash of that, and then test run a single cookie in the oven.  It fell completely flat, so I tweaked some more, and did another single test run….this time they were perfect.  But as I often do…I didn't keep good notes of what I did, so I knew I couldn't post on it yet.  While it was still fresh in my brain, I set about recreating one amazing cookie..again….just for you guys!  Maybe my taste-buds are warped, but in texture and taste…these are a VERY close (but much healthier) cousin of the original.  Enjoy!
INGREDIENT NOTE:  Even if you are not gluten free, these flours are very worth a try!  Than can easily adds loads of nutrition to any recipe and can subbed for all or part of wheat flours in any recipe, so give them a try!  Chia seeds and coconut oil also hold all sorts of goodies for your body and blend in nicely in almost any recipe!
Yield: About 24 smallish cookies @ 108 calories, 6.6 g fat, 13.3 g carbs, 1.7 g fiber, 5.8 g sugar, 1.3 g protein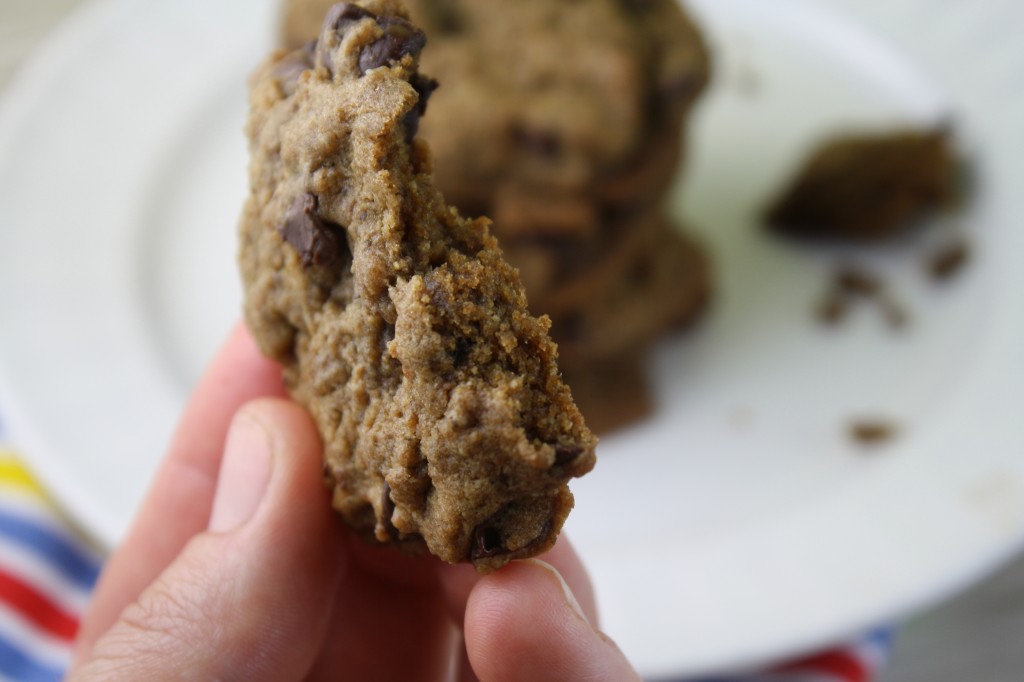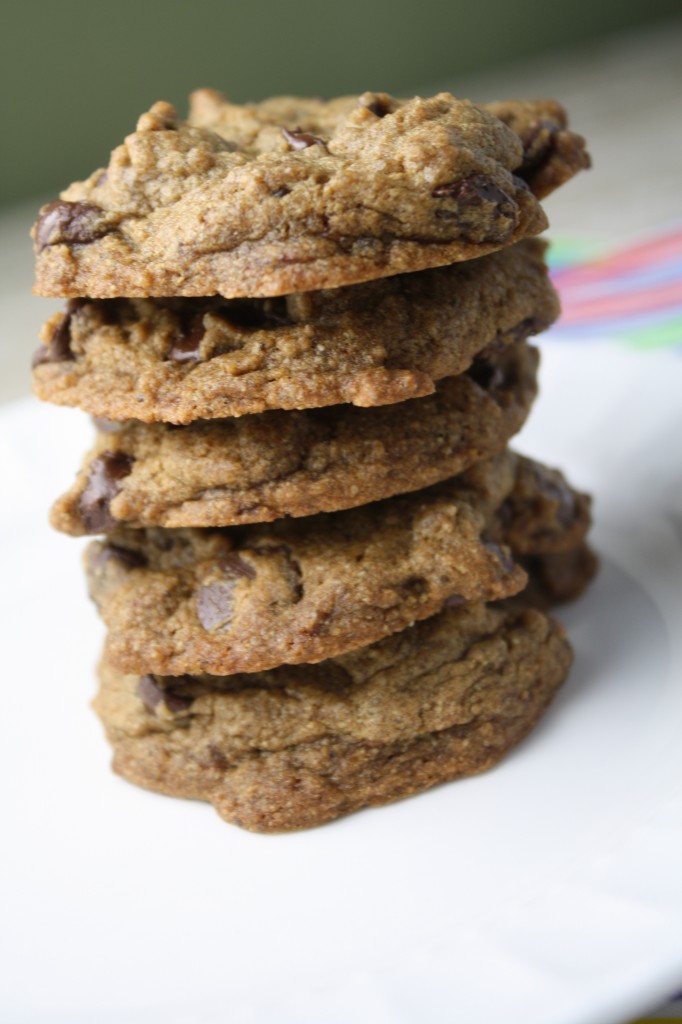 This recipe was shared with Make Your Own Monday, My Meatless Monday, Natural Living Monday, Motivation Monday, Mostly Homemade Monday, Tasteful Tuesday, Fat Tuesday, Slightly Indulgent Tuesday, Hearth & Soul, Traditional Tuesday, Organic Aspirations, Tuesday Greens,GF Wednesday, Frugal Days Sustainable Ways, Well-Fed Wednesday, Real Food Wednesday, Healthy 2Day Wednesday, Wheat Free Wednesday, Wildcrafting Wednesday, Whole Foods Wednesday, Full Plate Thursday, Thank Your Body Thursday, Tasty Traditions, Pennywise Platter, Simple Lives Thursday,Healthy Vegan Friday, GF Fridays, Whole Foods Friday,
link