May 16-18th, 2012
Hello and welcome to Allergy-Free Wednesdays (AFW).  AFW is a weekly blog hop where folks can share their allergy-free cuisine, gain knowledge about allergy-related topics/issues, and connect with others living or caring for someone with food allergies.
Visit previous AFW linky parties for even more delicious ideas!
Your weekly submissions will be shared on ALL 7 blogs!  Additionally, each hostess will feature a favorite recipe(s) from the week before and pin them on Pinterest.  Please visit each blog to see their features!  Your hostesses:
Please read here for the rules and guidelines of our hop, as well as links to all previous parties!  2 WEEKLY SUBMISSIONS MAX PLEASE.
Until our cool visual key is done, here is a key for labeling your recipes:
GF = Gluten Free
DF = Dairy Free
SF = Refined Sugar Free
V = Vegan
Important Legal Information: 
By linking up, you agree that I may make use of any applicable pictures in my Allergy-Free Wednesday posts, and that, by your entering, you are giving permission to use them and/or re-pin them via Pinterest.  You also, by entering, guarantee that the picture is not someone else's work, or else has a broad usage license (for example with stock photography put in public domain).
My Picks:
Cinnamon Raisin Bagels @ Lexie's Kitchen: we love bagels in this house.  I DON'T like the cost, and they aren't appropriate for my son with eggs (we just challenged them again and he has an all-over body rash to answer for it!).  These look so darn good, I can't wait!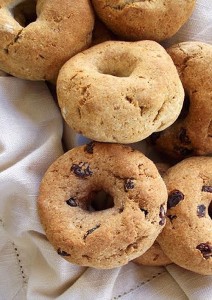 How to Grow Celery from Celery From the Store@ Whole Lifestyle Nutrition: I will find room inn my very tiny garden to give this go…I've never had garden fresh celery!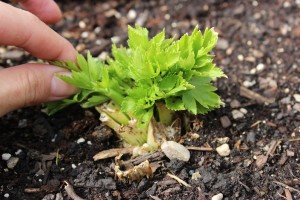 Fruit Pizza Grain Free @ The Unrefined Kitchen: I've drooling over this since Jennifer first posted this!!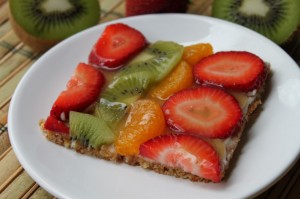 Most Popular:
Grain Free Blender Brownies @ Small Footprint Family
No Bake Cookie Smoothie @This Chick Cooks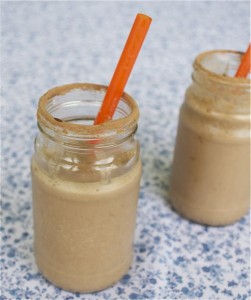 Frozen Stuffed Banana Sandwiches @ Peanut Butter & Peppers