A perfect, moist blondie that still manages to contain nourishing ingredients!  I originally stumbled across this recipe in Peas & Thank You, a vegan cookbook written by a witty and honest fellow food blogger.  I needed to make them gluten free, and I also wanted to work with the sweeteners so I felt OK giving them to my kids for snack.  We loved these, and I think YOU will too!
INTERESTING TIDBIT: We use homemade sunflower seed butter almost exclusively since discovering my son has an allergy to peanuts, it is our favorite!  An added bonus is that nutritionally… it is a superior little seed to most nuts and seeds!  It does however, turn green when exposed to akali  (baking soda!)  I kind of like the green color and can have a lot of fun with it around St Patty's!  The trick to avoid the green and not raise any eyebrows is to reduce any baking powder or soda by half.  Another option is to counteract the akali w/ some apple cider vinegar or lemon juice: acids!!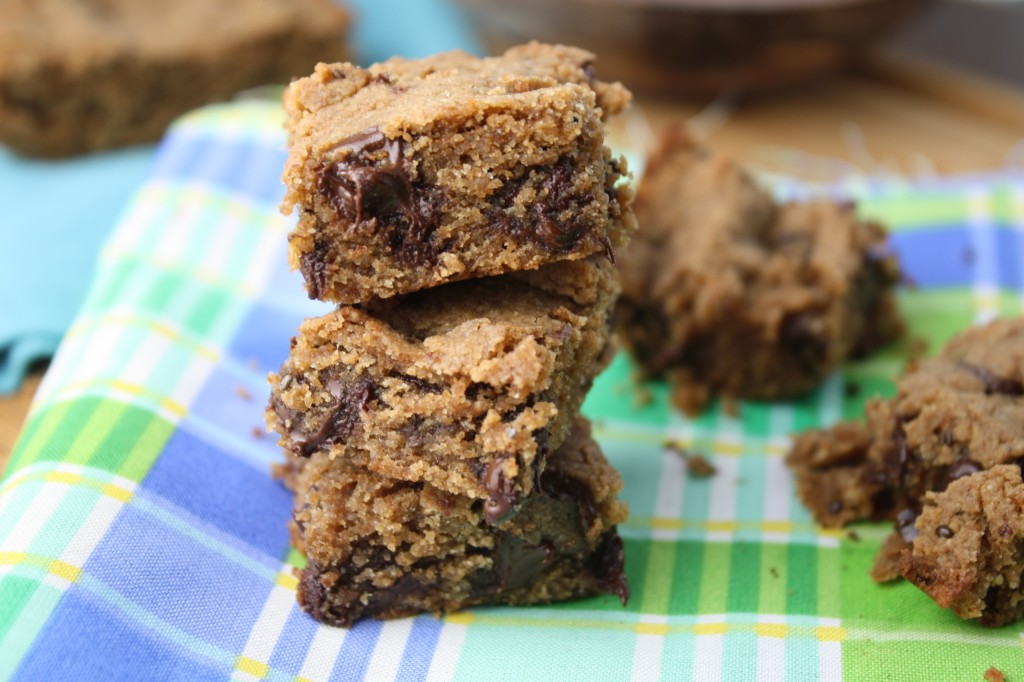 Makes 16 bars: 130 calories, 4.3 g protein, 10.9 g carb, 3.1 g fiber, less than 1 g sugar (this nutritional information is  without the chocolate chips)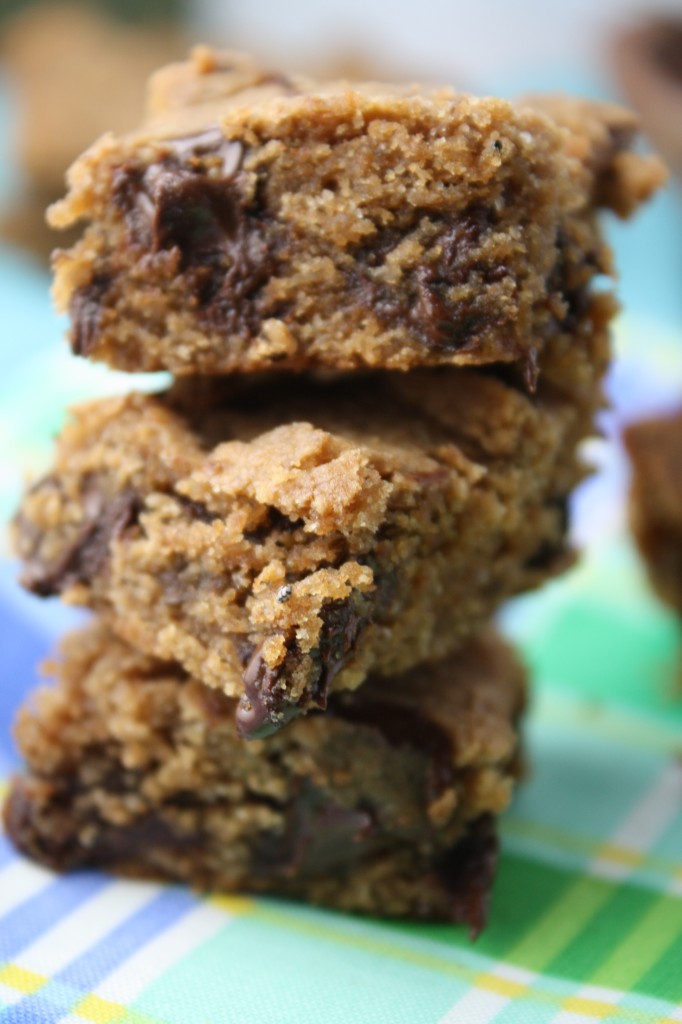 This recipe was shared on
This recipe was shared on
Tasty Tuesday
,
Recipe of the Week
, 
Hearth & Soul
,
Welcome Home Wednesday
,
The Wednesday Showcase
,
Healthy Happy Green Natural
, 
From the Farm
,
Savouring Saturdays
, Any of the links in my posts may be affiliate links. If you click on them and make a purchase, I might make a commission. Your support is much appreciated and pays for the cost of running this free resource!