February 20-22nd 2013
Hello and welcome to Allergy-Free Wednesdays (AFW).  AFW is a weekly blog hop where folks can share their allergy-free cuisine, gain knowledge about allergy-related topics/issues, and connect with others living or caring for someone with food allergies.
Visit previous AFW linky parties for even more delicious ideas!
Your weekly submissions will be shared on ALL 7 blogs!  Additionally, each hostess will feature a favorite recipe(s) from the week before and pin them on Pinterest.  Please visit each blog to see their features!  Your hostesses:
Please read here for the rules and guidelines of our hop, as well as links to all previous parties!  2 WEEKLY SUBMISSIONS MAX PLEASE.
Here is a key for labeling your recipes:
GF = Gluten Free
DF = Dairy Free
SF = Refined Sugar Free
V = Vegan
Important Legal Information: 
By linking up, you agree that I may make use of any applicable pictures in my Allergy-Free Wednesday posts, and that, by your entering, you are giving permission to use them and/or re-pin them via Pinterest.  You also, by entering, guarantee that the picture is not someone else's work, or else has a broad usage license (for example with stock photography put in public domain).
My Picks:
Sweet Potato Crepes w/ Smokey Millet @ Vegan Richa – OOOEEE!  The flavors and textures happening in this recipe!!  I could seriously nosh on this….
Dijon Chicken @ A Cozy Place Called Home – looks simple and flavorful…this dinner is on my menu!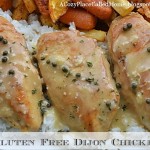 Chocolate Hazelnut Milk @ Gluten Free, SCD & Veggie
Allergy Free Soft Pretzels @ Hives in the Kitchen – I have an old weakness for the soft pretzels of my youth.  This has encouraged me to make my own batch!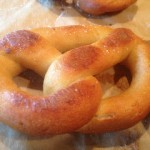 Reader Fav:

Healthy Andes Mints @ Oatmeal w/ a Fork: these are truly amazing!  Even if you don't do avocados, try these, HEAVEN!  Thank you Lauren (I think!)