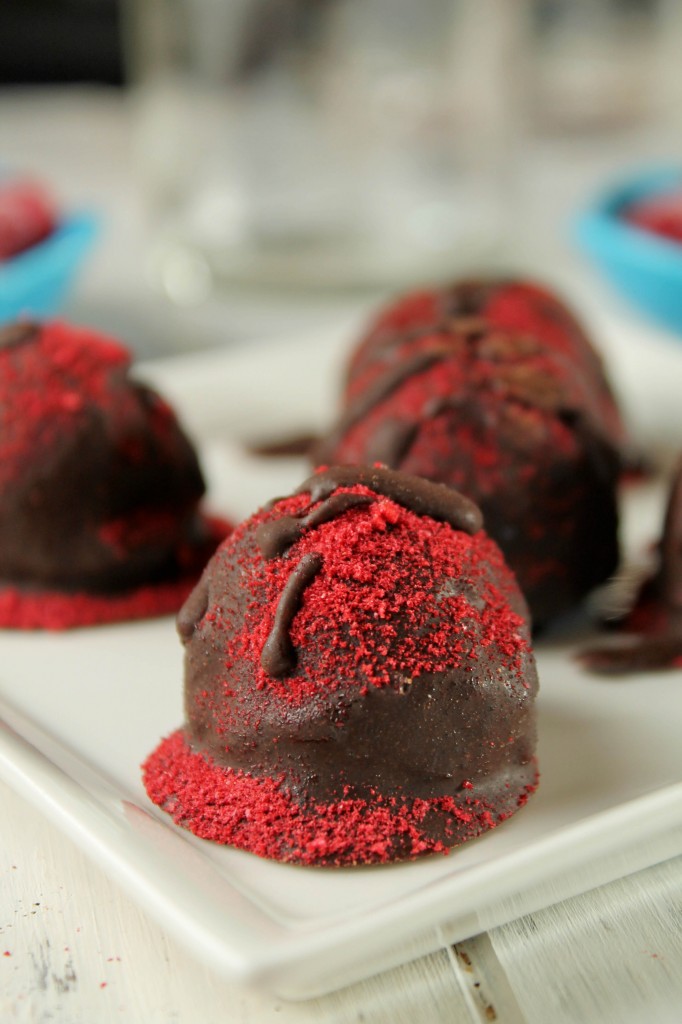 This post was shared with Paleo Parents as part of their ongoing Guest Blogger series!
Chocolate is one of those grey areas in the Paleo world.  Most conventional chocolate has sugar and soy.  Many have chosen to use the darkest chocolate possible (like me) in moderation, but making your own Paleo chocolates is actually quite easy!
They key players are: fat (cocoa butter is the most authentic), cocoa powder, and some sweetener.  I have used honey/coconut nectar, stevia, and palm sugar all with success.  They each have their own flavor profiles, and palm sugar needs to be dissolved in the warm fats to disappear.
The amount of sweetener I have used in these is quite low.  I like my chocolates pretty dark!  It is totally acceptable to add additional sweetener to match your preferences!  Too much additional liquid sweetener will make for a very soft and melty end product
however, so do not get too carried away!
In these luscious truffles,  I wanted to marry dark chocolate and tart berries, but using fresh berries with all their water content would be tricky.
Enter freeze dried berries.  These bad boys are easy to whir up into a fine powder in a blender and they pack a concentrated flavor punch!  I recently used them to create a Raw Strawberry Macaroon like Hail Merry's new flavor, yum!
These truffles are super dark chocolate with strong raspberry finish!  A few bites will satisfy that chocolate monster lurking within, promise!
INGREDIENT NOTES: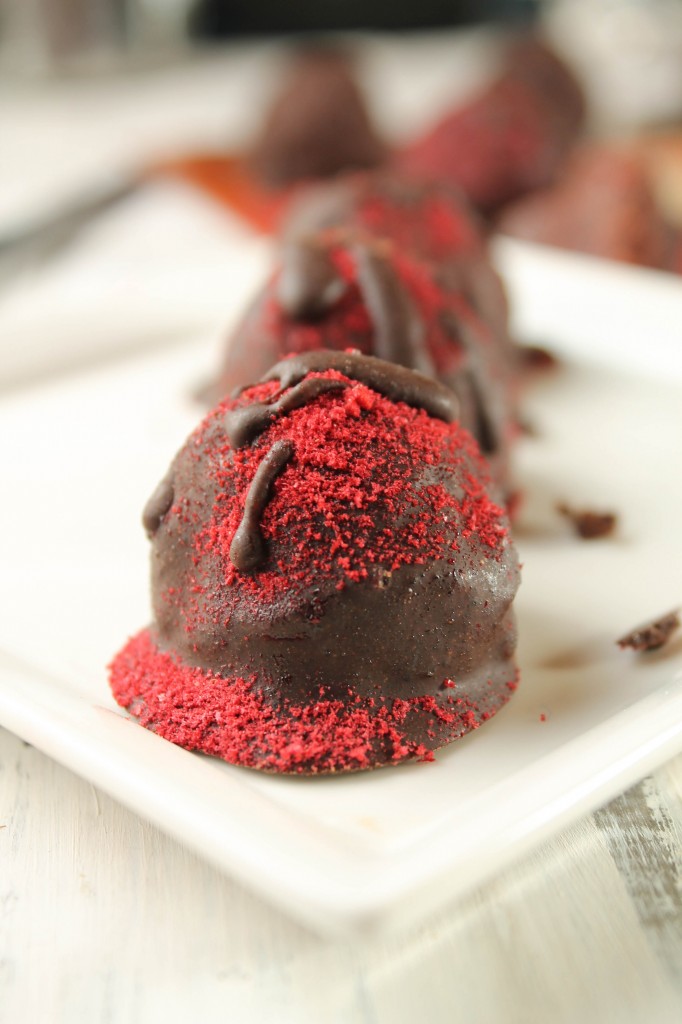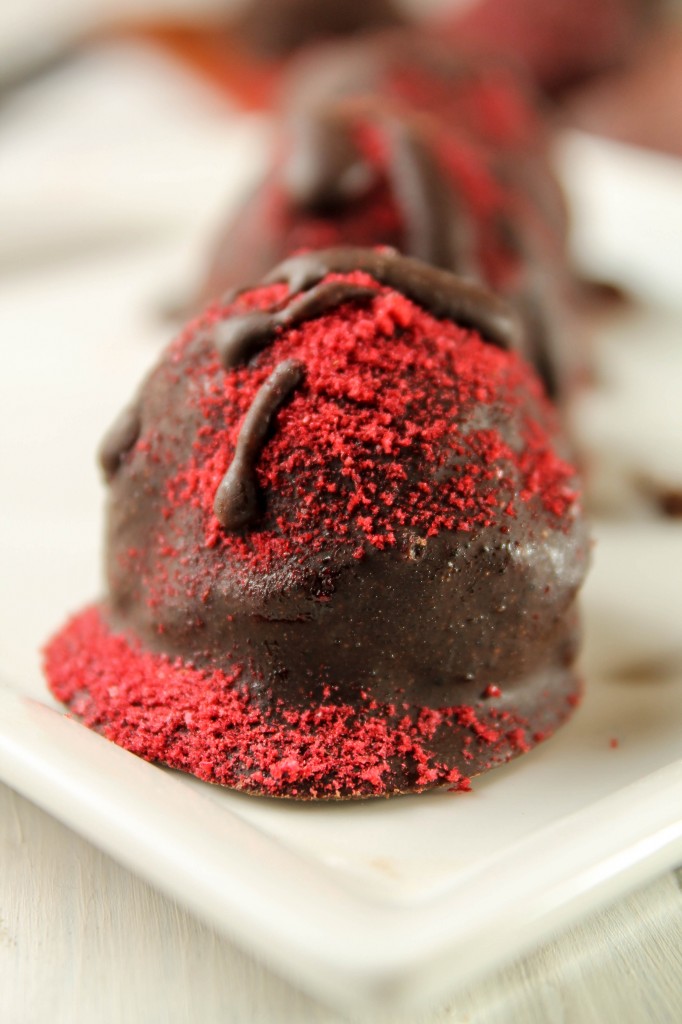 This post was shared with Raw Foods Thursday, Wellness Weekend, Fresh Bites Friday, Fight back Friday, Whole Foods Friday, GF Fridays, Potluck Berry Party, Healthy Vegan Fridays, Simple Meals Friday, Make Your Own Monday, Mostly Homemade Monday, Natural Living Monday, Fat Tuesday, Tasteful Tuesday, Slightly Indulgent Tuesday, Tuesday Greens, Hearth & SOul, Traditional Tuesday, Well Fed Wednesday, GF Wednesday, Frugal Days Sustainable Ways, Real Food Wednesday, Seasonal Celebration, Whole Foods Wednesday, Wildcrafting Wednesday, Healthy2Day Wednesday,
Any of the links in my posts may be affiliate links. If you click on them and make a purchase, I might make a commission. Your support is much appreciated and pays for the cost of running this free resource!