Nothing better than a recipe you can compile all within the convenience of your blender or food processor!
These were born of a desire to use up more my garden's zucchini.  And since my kids are OBSESSED with pancakes and waffles for breakfast, getting a serving of vegetable into these breakfast staples is a nice bonus. You won't notice the zucchini, it blends right in and lends a lovely moist crumb to the pancakes.
THERE IS A LOT OF VARIANCE IN MOISTURE CONTENT OF ZUCCHINI.  If the batter seems thin, it's OK to add a couple tablespoons of any of the flours to thicken the batter to a typical pancake batter!
FLOUR SUBSTITUTIONS:  Keep a rough balance of 1/3 starch and 2/3 wholegrain, and the pancakes should perform well.   I know some people do not keep teff around (but you should!), so sub if you need to and share your tweaks with us!
Have you checked out my GF flour tips page?  Although I have some updating to do, there is lots of helpful information there for newcomers.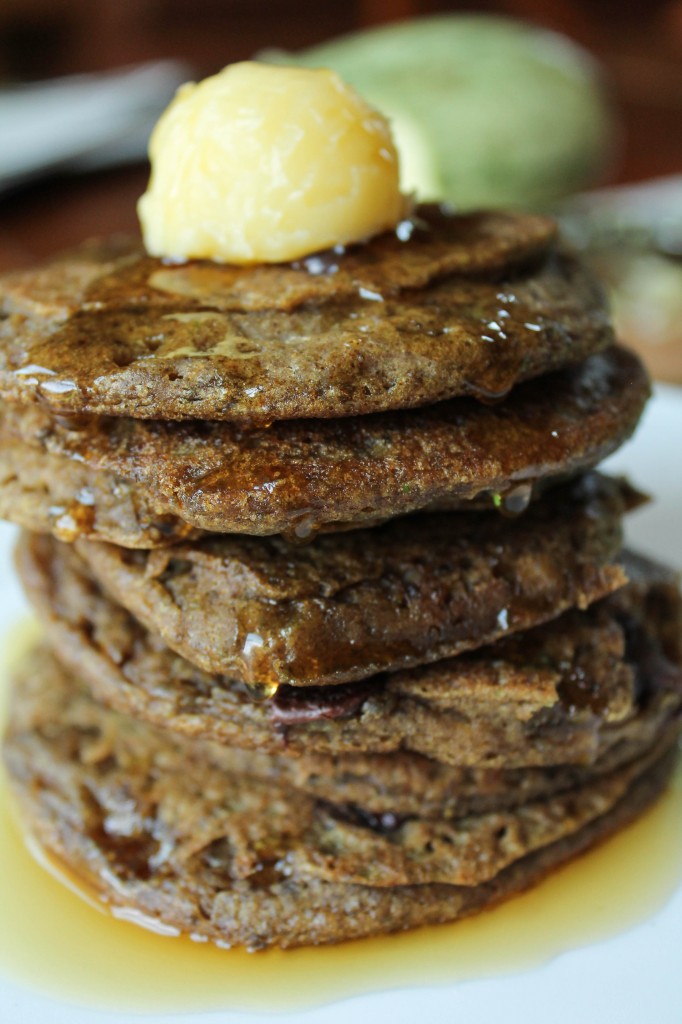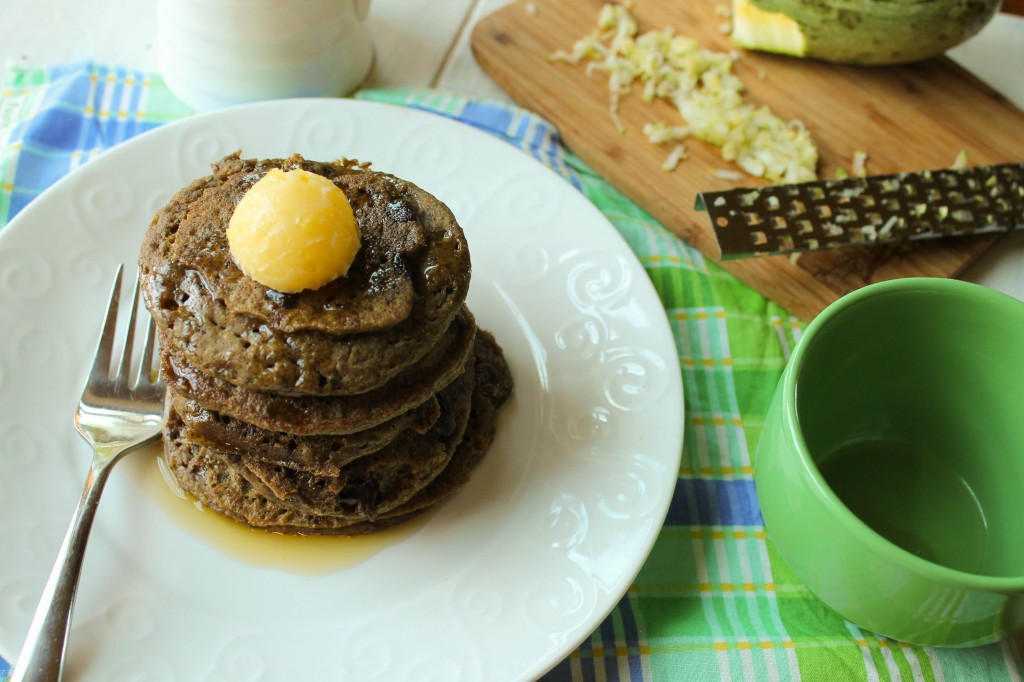 This post was shared with 
Natural Living Mondays
,
Mostly Homemade Mondays
,
GF Tuesdays
,
Totally Talented Tuesdays
,
Tasty Tuesdays
, ,
Hearth & Soul
,
Fat Tuesday
,
GF Wednesday
,
Waste Not Want Not
, Real Foods Wednesday, Pennywise Platter,