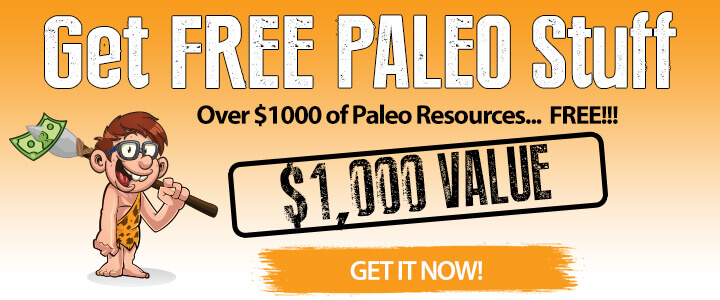 This opportunity is too good NOT to pass along to you guys!!  By signing up to get daily Paleo deals (think Groupon for Paleo products!), you get a FREE bundle valued at over 1k!!
THIS DEAL ENDS FEBRUARY 12th, so HURRY!!
62 e-books, 26 weeks of meal plans, videos, and more!! 

You never have any obligation to buy anything, I promise!!!!

  Just sign up, and the whole bundle is yours for FREE!
AND, by signing up, you are supporting my time and effort in running this blog too…so it is a win-win for everyone.  Thanks for all your support, and head on over to sign up for 3 weekly emails for awesome deals on Paleo products!!
Here is a list of the free things you would get!!