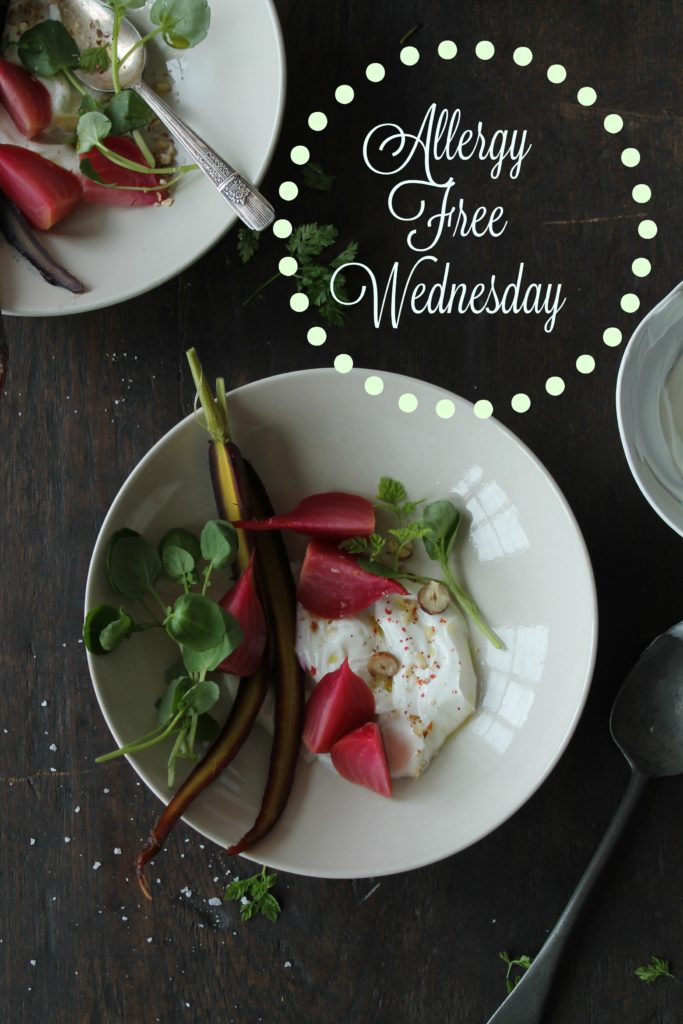 Welcome to our blog share! Food allergy mom bloggers decided to host a venue for people to share all their allergy friendly recipes!  Visit every Wednesday to share your recipe, or find new inspiration for foods that your family can enjoy.  Every week, we will each feature a favorite recipe(s) from the week before.
Your Hosts:
What can I link-up on AFT?  
*We welcome allergy-free cuisine in any shape or form
*Tips & allergy related articles/information welcome
*Food allergies, intolerances, and sensitivities all welcome
Rules & Guidelines   
*Please provide a link directly to your post (not your homepage).
*Please provide a link back to our weekly blog hop somewhere in your post, only those with link backs can be featured.
*Past and current recipes welcome.
*Please provide a description of your recipe, such as DF (dairy free), GF (gluten free), SF (sugar free), V (vegan), etc.
*Recipes do not have to be free of all common allergens, just allergy-free in some way.
*Entries that don't comply with stated rules and guidelines will be respectfully removed.
*Please leave a comment after you link-up and tell us about your weekly submission(s).