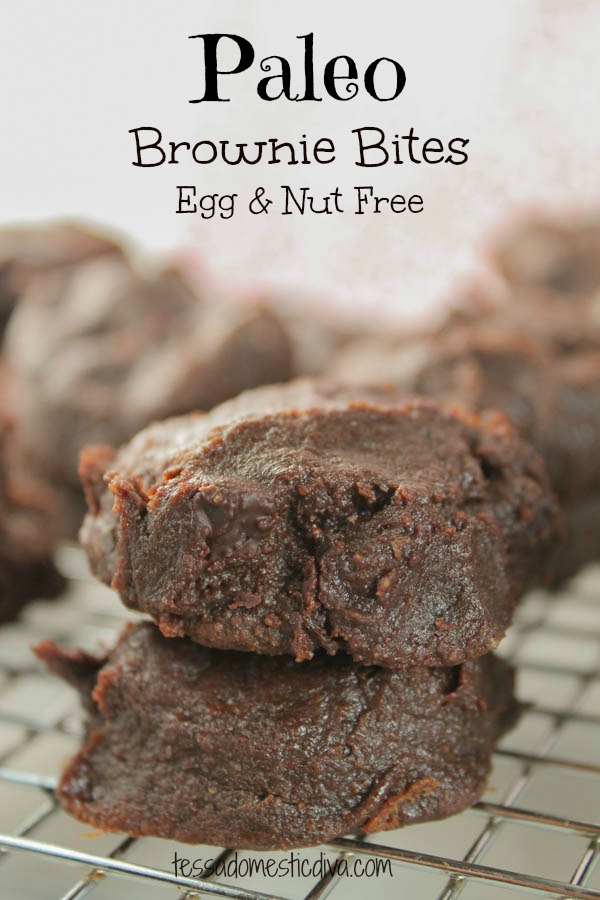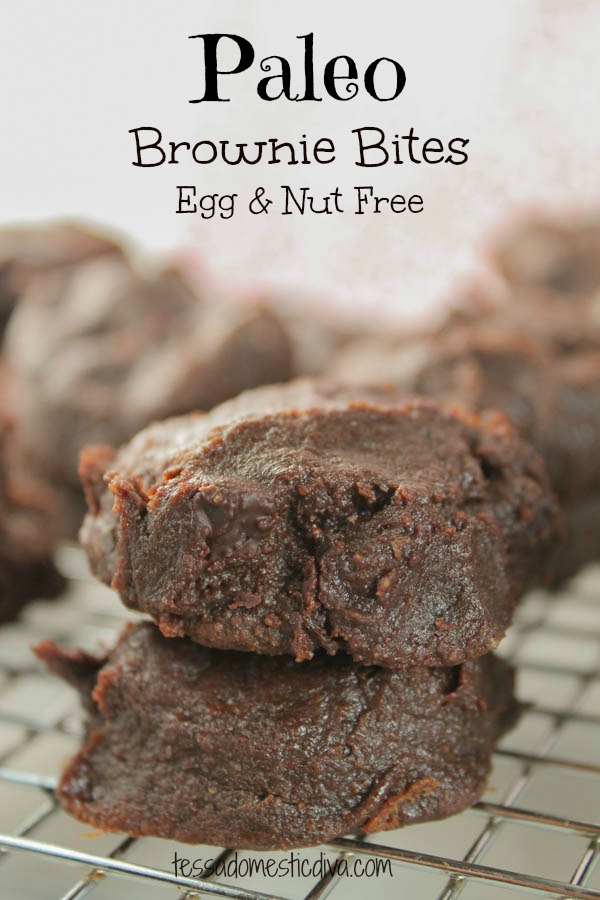 Here is a cookie I experimented with to get it just how I wanted.  I have never tried avocado as a fat replacement before…and chocolate and avocado are always amazing together!
These are little morsels of dense chocolate heaven..in a convenient and packable form.  A brownie in a cookie's body.
I wanted to make them grain free, but nut and egg free so my little guy could enjoy them too.  Everyone so far agrees, and I think you will too….these are yummy!
You will notice there is no leavening in these…that keeps them nice and dense and fudge-like.  You could experiment with a 1/4-1/2 teaspoon baking soda and see what that does for you.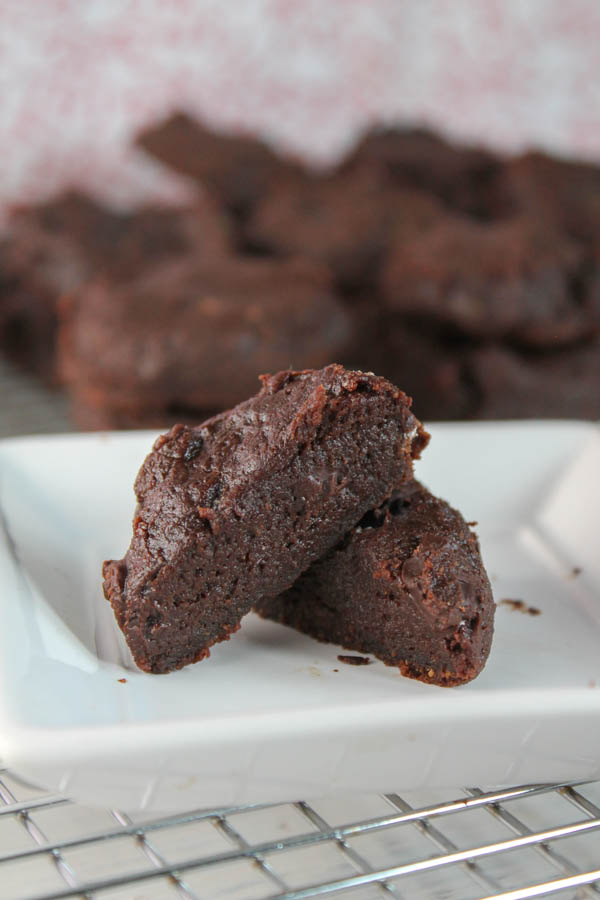 Paleo Fudgey Brownie Bites - Nut Free, Egg Free
Author:
Tessa the Domestic Diva
Prep time:
Cook time:
Total time:
Ingredients
½ cup dark chocolate chips (or unsweetened is fine too)
½ cup preferred milk, I used coconut
4 oz avocado, apx (1 medium Haas avocado)
½-1cup granulated sugar, I used ½ cup palm sugar and stevia to taste)
¼ cup coconut butter, softened (or any nut/seed butter)
4 teaspoons gelatin
2 teaspoons vanilla extract
¼ teaspoon sea salt (to taste)
¼ cup coconut flour
¼ cup cocoa powder
¼ cup tapioca or arrowroot starch
Instructions
Preheat oven to 350 degrees.
In a sauce pan over medium low heat, gently heat and soften the chocolate and milk.
Pour chocolate mixture in the bowl of a food processor and add the avocado flesh, sugar, and coconut butter. Puree.
With the motor still turned on, sprinkle in the gelatin, vanilla, and sea salt.
Continue with the remaining ingredients.
Now taste and be sure the sweetness is too your liking.
Using a cookie scoop for pretty balls...or if you don't care, just a tablespoon will do, drop the sticky batter onto a greased cookie sheet. These will not move, so placing them closer together is ok. You can smooth the tops with the back of a wet spoon if you like, or gently push down with your fingers.
Place in a preheated oven and bake for about 8 minutes...DO NOT OVERBAKE!
Remove, and cool. The cookies firm up a lot upon cooling.