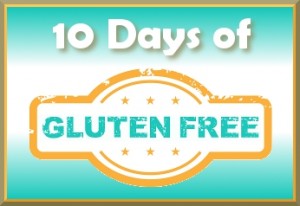 Thank you to Linda @ Gluten Free Homemaker for putting together such a great event! Linda has pooled together 10 experts who each have chosen an area to focus on for daily, brief tips relating to starting or maintaining a gluten free lifestyle. You will need to visit each individual blog to see their daily tips and advise. I am happy to be participating and will be sharing tips on lunchboxes and snacks!
Here are the topics I've covered in this series of gluten free lunchboxes:
Today's Theme: Reusable Lunch Wares
Having reusable lunch wares has lots of benefits:
You're greatly reducing the amount of waste going into the landfills
You're saving $$ (in the long run)
Kids like the novelty of bright colors and patterns
You're being a positive role-model
You get to make fashion statement!! (:
Here are some wares that we use in our house. We have a nice array, and we keep all of them with self-adhesive permanent labels so that lost pieces get back to us. Our favorite labels come from KideCals. We have tested these labels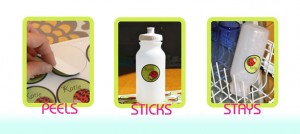 thoroughly…washer, dishwasher….they stay stuck! I find them so helpful, a little insurance policy for my daughter's forgetfulness!!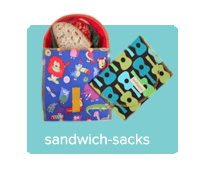 Here are some reusable bags that we currently use. All of them have redeeming qualities and we use them all regularly. I picked these ones as they were the cheapest on Amazon at the time. I was not picky about design, I just selected the one that was the best deal!! You can also check out Etsy and eBay, they also have artisans making these!! Another company, Snack Taxi, contacted me to let me know about their product too, and their bags even have 'Gluten Free" labels right on the sack! As an added a bonus, in celebration of Celiac Awareness Month, they are offering a 20% discount on all orders, use coupon code CELIAC20.
Don't forget to visit each blog to see other helpful advise and hints!
Getting Started – Linda @ The Gluten-Free Homemaker
Traveling – Karen @ Gluten-Free Travel Blog
Eating Out – Heather @ Gluten-Free Cat
Frugal Tips – Janelle @ Gluten Freely Frugal
Cooking – Carrie @ Ginger Lemon Girl
Baking – Jules @ Jules Gluten Free
Kids – Lynn @ Lynn's Recipe Adventures
Shopping – Laura @ Gluten Free Pantry
Any of the links in my posts may be affiliate links. If you click on them and make a purchase, I might make a commission. Your support is much appreciated and pays for the cost of running this free resource!