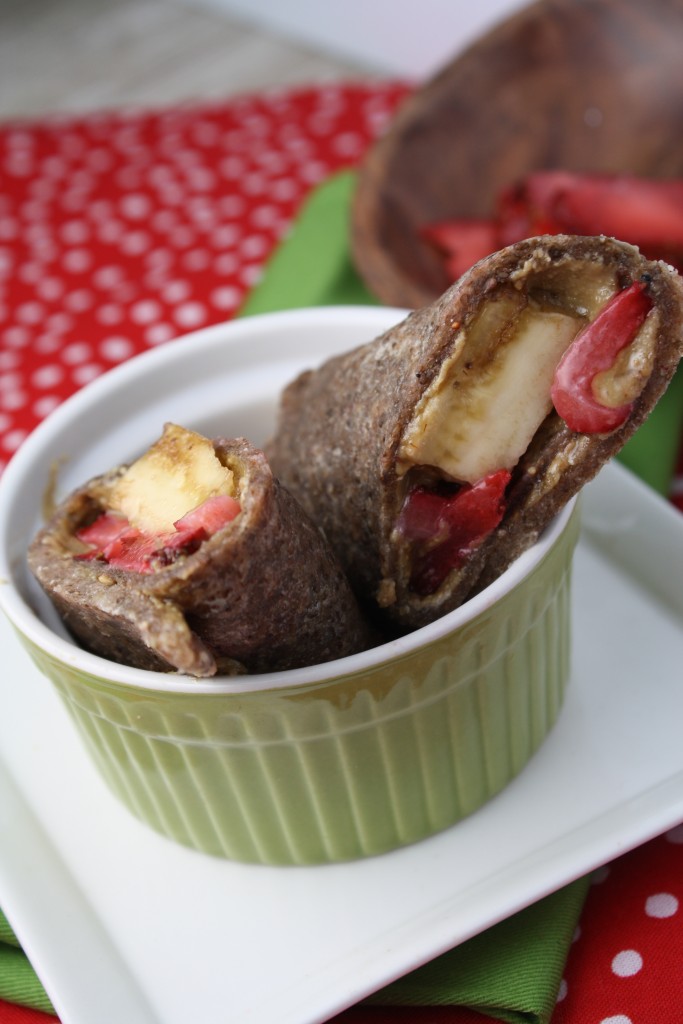 Here are the topics I've covered in this series of gluten free lunchboxes:
Today's Topic: Sweet Wrap Ideas
Don't think wraps always have to be savory! Think fruit! Here are some fun wrap ideas that will get your kiddos (and come on admit it, YOU too!) excited about lunch time. For sweet wraps, I recommend a neutral tasting flour tortilla (like the one I shared with you yesterday and pictured below!) either store bought or homemade!
PBB&J – Favorite nut butter, banana, and jelly, honey or raisins
Strawberries & Cream (courtesy of The Nourishing Home wrap post) – Allowed cream cheese, honey, sliced fresh strawberry
Creamy Fruit Goodness: cashew cream, cinnamon, and sliced seasonal fresh fruit
Apple Peanut Butter: Either fresh or sauteed apple slices, favorite nut or seed butter
Tropical: Toss together your favorite vanilla yogurt, diced mango, toasted coconut or coconut butter, and maybe some roasted chopped nuts for added crunch.
What sweet ideas do you have? I have roasted butternut squash or sweet potato one mulling around in my mind! And my Homemade Hazelnut-Chocolate spread would be good with just about ANY sweet wrap!
Remember to check out my list of 10 gluten free wrap options if you haven't already!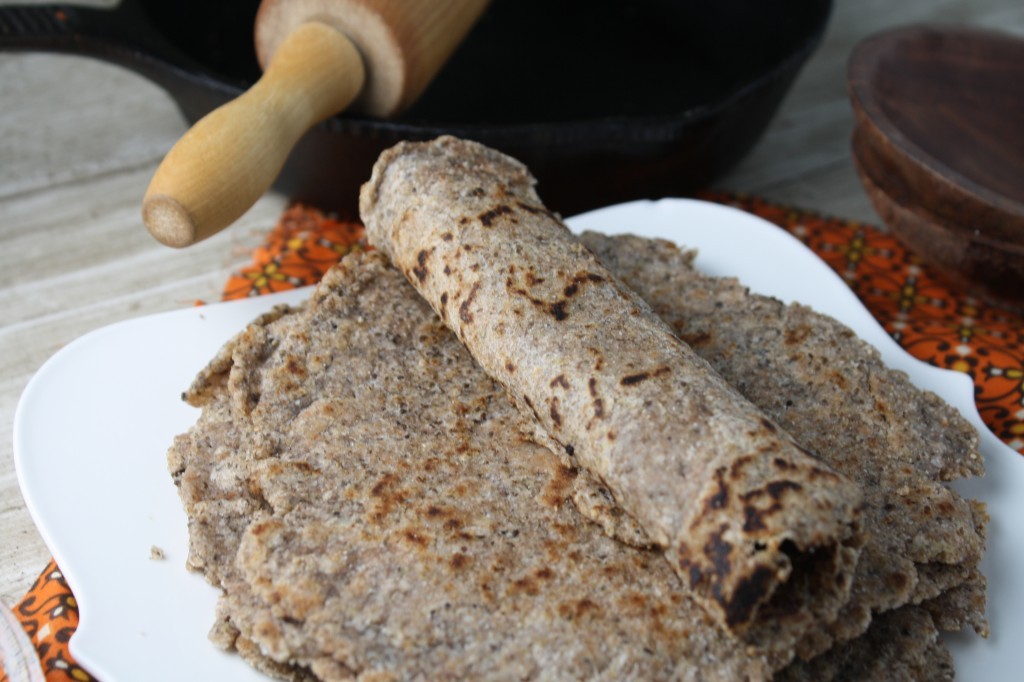 Don't forget to visit the other blogs to see their daily tips and hints!
Getting Started – Linda @ The Gluten-Free Homemaker
Traveling – Karen @ Gluten-Free Travel Blog
Eating Out – Heather @ Gluten-Free Cat
Frugal Tips – Janelle @ Gluten Freely Frugal
Cooking – Carrie @ Ginger Lemon Girl
Baking – Jules @ Jules Gluten Free
Kids – Lynn @ Lynn's Recipe Adventures
Shopping – Laura @ Gluten Free Pantry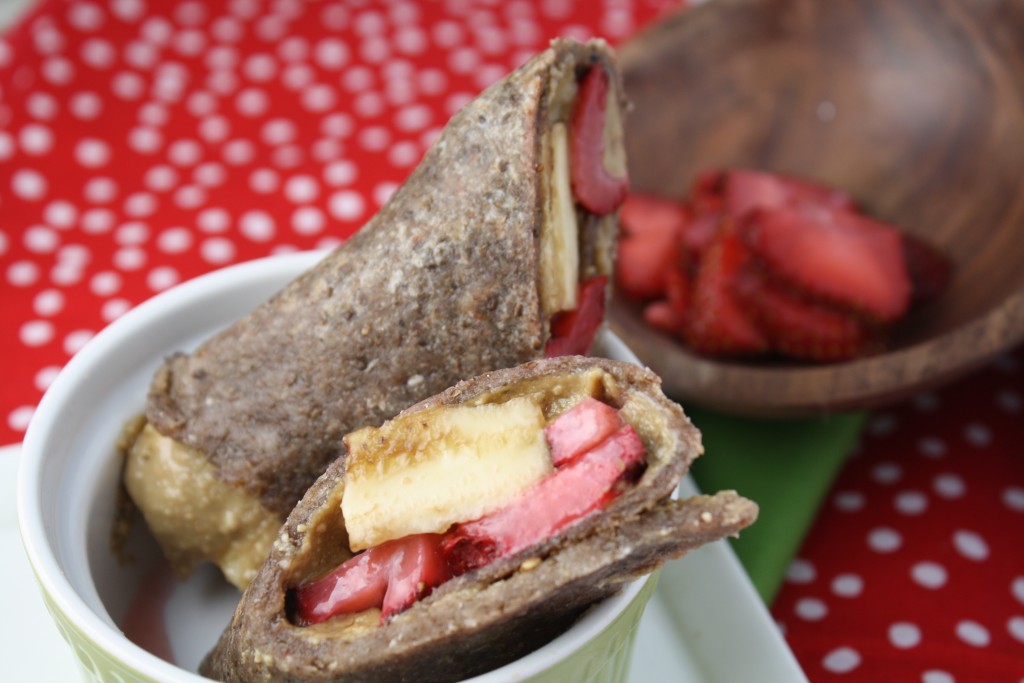 Any of the links in my posts may be affiliate links. If you click on them and make a purchase, I might make a commission. Your support is much appreciated and pays for the cost of running this free resource!