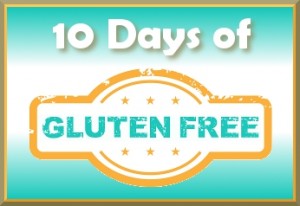 In celebration of Celiac Awareness Month, Linda @ Gluten Free Homemaker  has put together a great event full of resources!  Linda has pooled together 10 experts who each have chosen an area to focus on for daily, brief tips relating to starting and/or maintaining a gluten free lifestyle. You will need to visit each individual blog to see their daily tips and advise.
Here are the topics I've covered in this series of gluten free lunchboxes:
My goal for this series is to help people realize gluten-free lunches and snacks can still be great!  I hope to provide you with ideas that will help spice up YOUR daily fare with something you may not have thought of before.  Going gluten free is not a jail sentence: it's an opportunity to take care of yourself and feed yourself real, nourishing, and new foods.  Come along these next two weeks as we explore: Gluten Free Lunchboxes and Snacks!
Today's Theme: Savory Gluten Free Wrap ideas!
Wraps are a lovely way to change things up in a lunchbox.  They look cool, provide a bit of novelty, and taste great!
Your wrap options: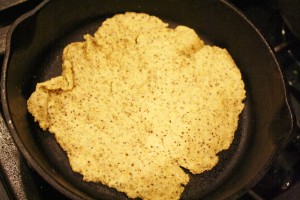 Brown rice tortillas – To use these, heat a 1/2 teaspoon of oil in a pan over medium heat.  Turn tortilla once, this makes them pliable and very tasty!  Do not short-cut this step or they will crack and break.
Gluten free flour tortillas.    My favorite tortilla recipe I have tried.  Cybel Pascal also has one.
Corn tortillas
Teff tortillas (contains corn)

Rice paper wrappers – Asian section of most grocery stores
Lettuce leaves (iceberg, read leaf, green leaf, butter, napa cabbage are all good options)
Nori – I prefer toasted and this seaweed used for sushi applications is found in almost all Asian sections.
Here are 10 different wrap ideas to get your creative juices flowing:
The Orig:  Chipotle cream cheese (pureed chipotle peppers in adobo sauce mixed w/ allowed cream cheese to taste), romain lettuce, turkey slices, slice of crispy bacon.
Tuna Hummus Humdinger:  favorite hummus (we use a spicy version), tuna salad(we just mix tuna w/ a bit of mayo and mustard), Romain lettuce, pickled jalapeno slices.
Holey Guacamole!  Guacamole, ham, peeled cumber
Beaneriffic: Refried beans, favorite cheese, rice, lettuce, avocado, tomato or salsa
Asian Salad Rolls: Favorite veggie saute wrapped within a rice paper wrapper along with some chicken or tofu. (at right)
Eggtastic: Egg salad, romaine lettuce, pimentos, red peppers, pickles
BLT:  Bacon, lettuce, tomato, and some mayo!
Medditerrean: Goat Cheese, olives, red peppers, lettuce, tomatoes and favorite deli meat or salami
Italian: Salami or pepperoni slices, allowed mozzarella, onion, lettuce, marinated artichokes
Grilled Veggie:  Marinate some favorite veg (summer squash, mushroom, eggplant, peppers, etc), Grill it all up, and wrap it up with some cheese, cooked rice,  or both!
What about you, what sorts of wraps have you put together, please share with us!
Any of the links in my posts may be affiliate links. If you click on them and make a purchase, I might make a commission. Your support is much appreciated and pays for the cost of running this free resource!