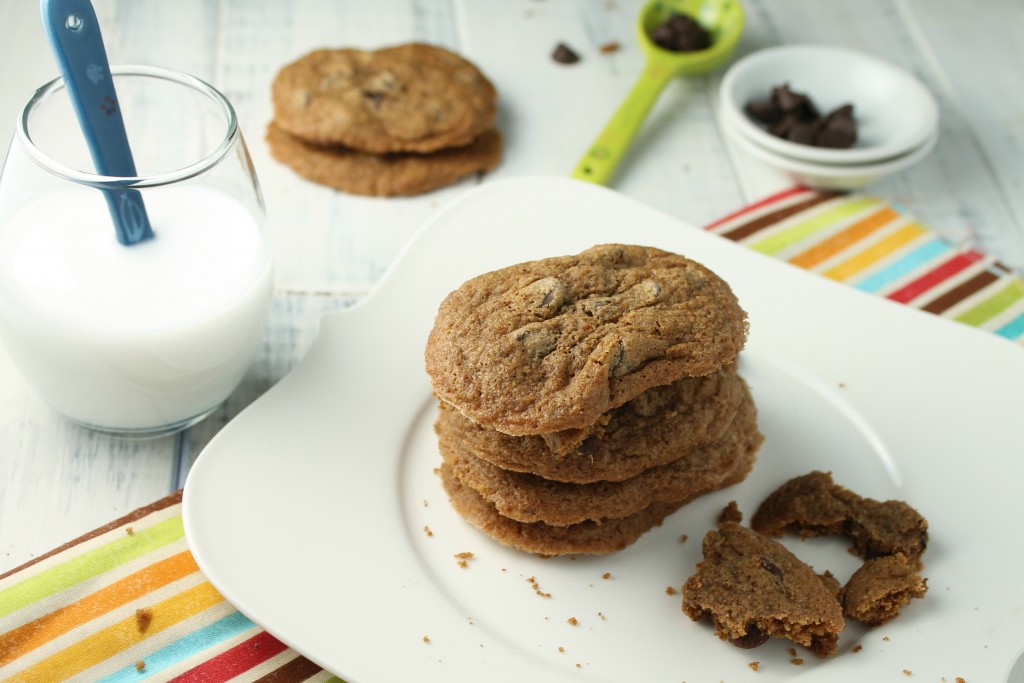 I created this recipe for the purpose of pleasing the average crowd.  Like it or not, Most people have taste buds that are used to super sweet refined sweeteners.  So don't think this recipe was one I tried to make as healthy as possible.  My goal was to make a cookie I could bring to a crowd and no one would be able to tell the difference.
The good news here is that I still use real-food ingredients.  This cookie proves that you don't have to compromise taste OR your health principals.
These cookies are crisp and buttery, a real treat!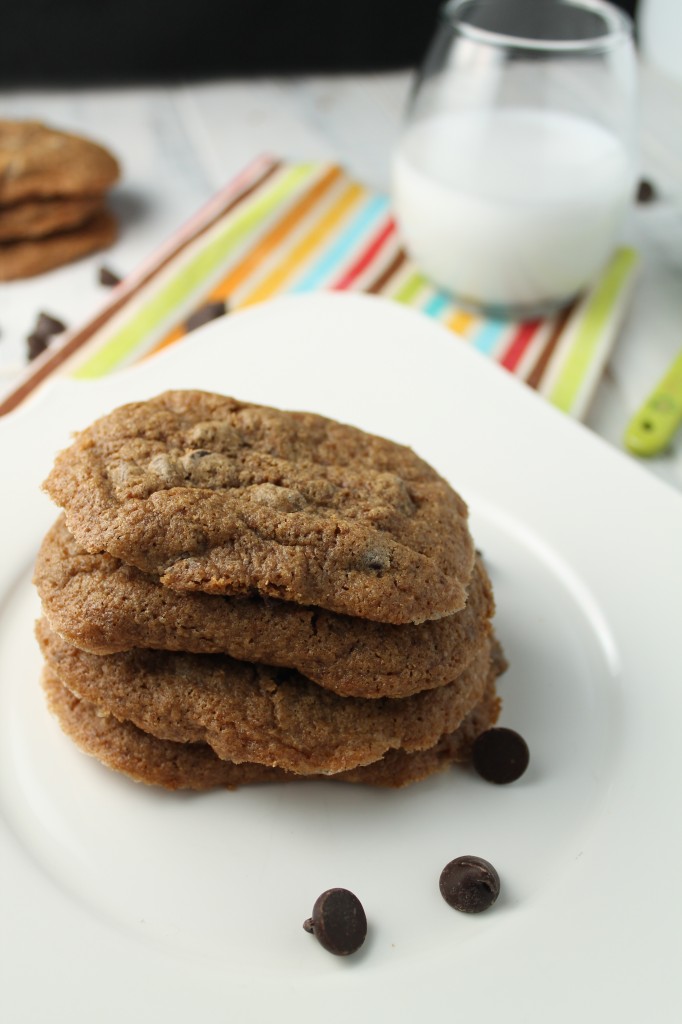 A note on ingredients:
Ghee maybe new to some of you.  It is essentially butter with all of the milk solids (aka casein) removed.  While I do not tolerate dairy products, I have no problem with ghee, and I can still get that yummy butter flavor.   This recipe would also work with regular butter or your favorite vegan margarine!  Coconut oil works, but there is a coconut flavor.
Eggs: I have not tested this recipe with any sort of egg replacer as of yet.    Everyone in my family does well with eggs with the exception of my son, which is why the vast majority of my baked goods are vegan.  I have linked to several other chocolate chip cookies below for those who would like some tested vegan versions!
Sweetener: For this recipe I have used palm sugar and blonde cane sugar.  You could use all palm sugar, or replace it with brown sugar if you like.
Flours: I chose teff as I love its nutty, familiar flavor and it's superior nutritional profile.  It does make this cookie darker.  You are welcome to replace some or all of the teff with brown rice or oat flours.  Keep in mind that brown rice flour lends a grittier texture to the cookies.
Want some more choices in the chocolate chip cookie department?  No worries, we love chocolate chip cookies in this house and have lots of versions we rotate through, vegan, Paleo, a bit of everything!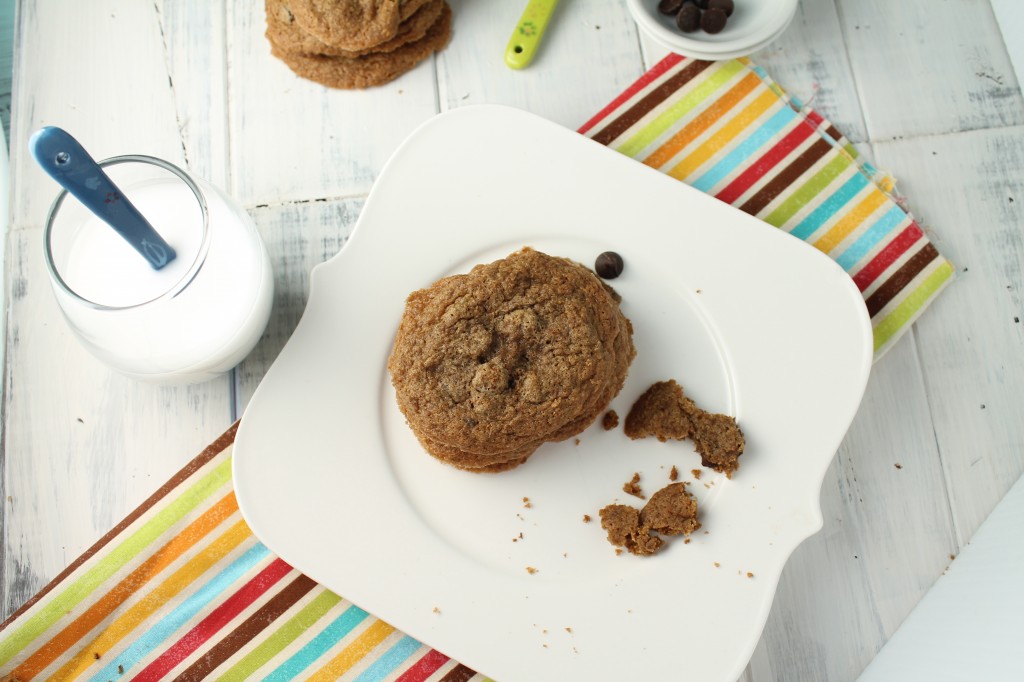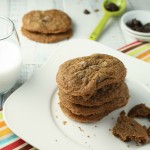 Gluten Free Chocolate Chip Cookies - A Beginner's Recipe
Ingredients
1/2

cup

ghee

butter, or favorite vegan margarine

1/2

cup

palm sugar

2

tablespoons

blonde cane sugar

1

egg

2

teaspoons

vanilla extract

1/2

teaspoon

sea salt

1/2

teaspoon

baking soda

1/2

teaspoon

guar gum/xanthum gum

1/2

plus 2 tablespoons teff flour

6

tablespoons

tapioca flour/starch

1/4

cup

sorghum flour

1

cup

dark chocolate chips
Instructions
Preheat the oven to 350 degrees.

In a mixer, beat the butter and sugars until creamy.

With the mixer still running, add in the egg and vanilla. Scrape down the sides as necessary and beat until smooth and creamy.

With the mixer still running, sprinkle in the salt, soda, and guar gum.

Continue with the flours.

When well incorporated, briefly mix in the chocolate chips.

Drop the batter by large tablespoons onto a cookie sheet.

Bake for 7-9 minutes until just set.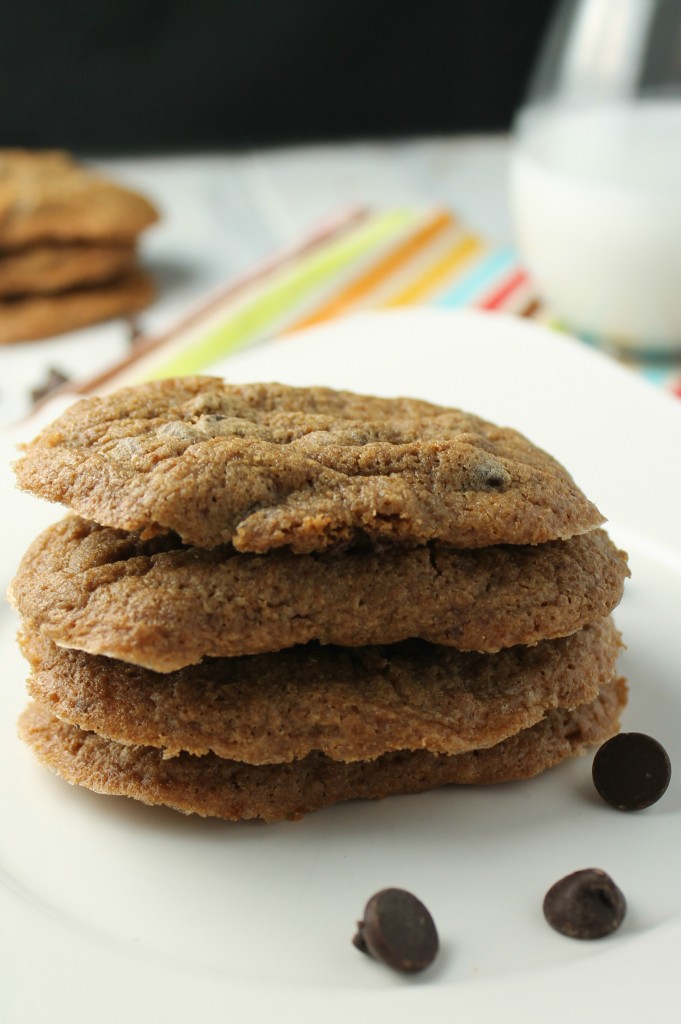 Any of the links in my posts may be affiliate links. If you click on them and make a purchase, I might make a commission. Your support is much appreciated and pays for the cost of running this free resource!