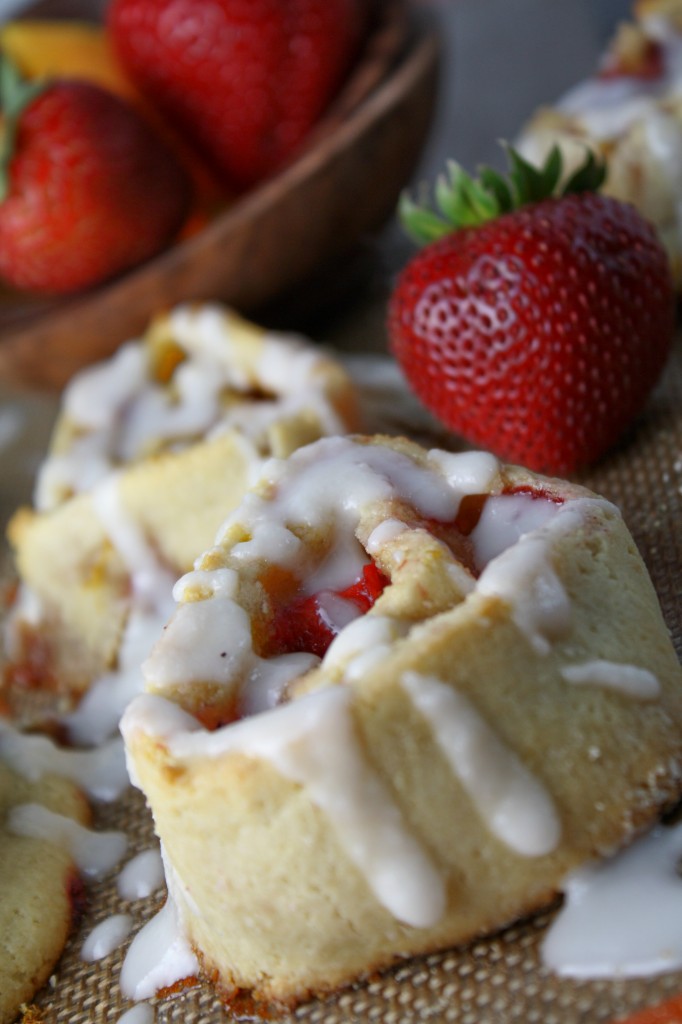 It is strawberry season.  Oregon has some pretty amazing strawberries, so when this short season starts, you can bet we take FULL advantage of all the luscious red berries.
I wanted to create a series of recipes using one of our favorite berries, but I also wanted to cross some recipes on my Pinterest Boards as 'tried" (yes, I actually try almost all the recipes I pin!).  Like any person who strives for efficiency, I decided to put these two tasks together.  Why not take a recipe I wanted to try and turn it on its head a bit to feature my key ingredient?  So that is what I did!
In my strawberry baking frenzy, I took loads of pictures and tasted lots of goodness.  But you know what?  As beautiful as strawberries are, I did not love any of the pictures I took for any of my strawberry posts!! GRRR!!!   I debated, but decided posting these recipe was worth it, and that a picture could always be changed!
Today's recipe started as a cinnamon roll from The Urban Poser.  Have you ever had the pleasure of  perusing her recipes?  So much deliciousness, and her pictures?  Ahh..gorgeous!  So thank you Jennie, for all the deliciousness you share with us!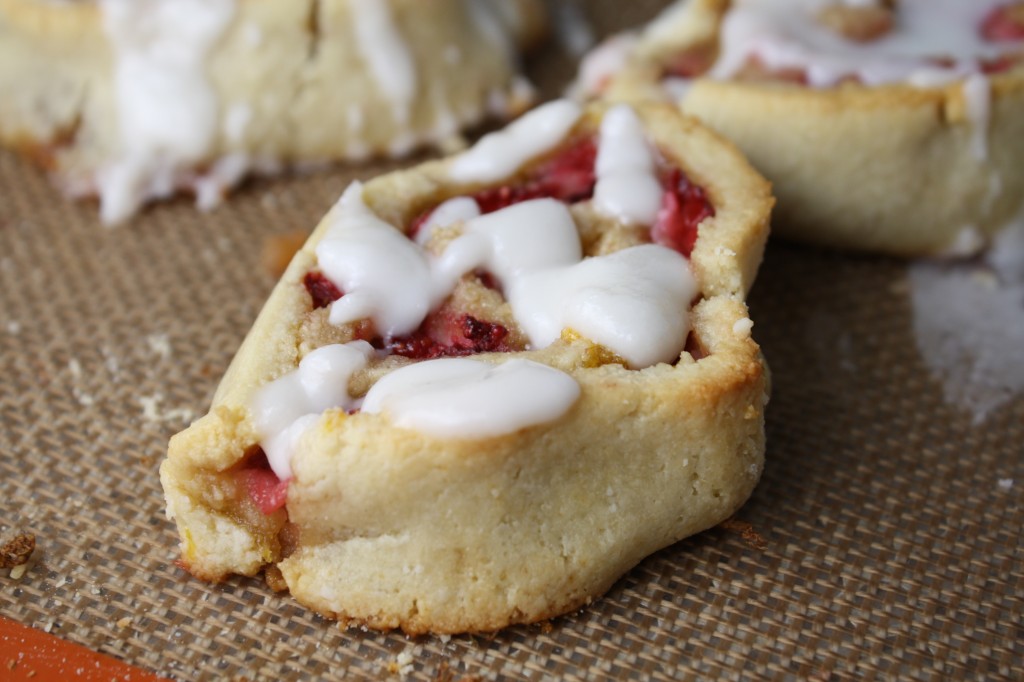 Only the filling has changed in this recipe.  Definitely not your traditional cinnamon roll!  Full of sweet-tart flavor and caramel undertones from the coconut nectar, these are quite delicious!
Follow The Urban Poser's recipe and change only the filling!
For an egg free option, I think about 2 tablespoons psyllium husk powder mixed in with the dry would work, although I have not tried this yet…next batch!
For added orange goodness, I did add orange zest to the dough too.    It is a very easy dough to handle, but moist and breakable unlike typical yeasted gluten breads.
Once you have rolled out the dough:
Filling:
1/3-1/2 cup coconut nectar
2 cup diced strawberries
Zest of one orange
4 tablespoons almond flour (this absorbs some of the liquid released by the strawberries)
Method:
Spread the coconut nectar evenly over the dough.
Sprinkle with the diced strawberries,  orange zest, and almond flour.
Top with a drizzle of warmed coconut butter.…heaven!
This recipe was shared on Mostly Homemade Mondays, Natural Living Mondays, GF & DIY Tuesdays, Naturally Sweet Tuesdays, Fat Tuesdays, Totally Talented Tuesdays, Hearth & SOul, GF Wednesday, Waste Not Want Not, Wonderful Wednesday, Wellness Wednesday, Real Food Wednesday, Full Plate Thursday, Pennywise Platter, Thank Your Body Thursday, GF Friday, Fight Back Friday,
Any of the links in my posts may be affiliate links. If you click on them and make a purchase, I might make a commission. Your support is much appreciated and pays for the cost of running this free resource!