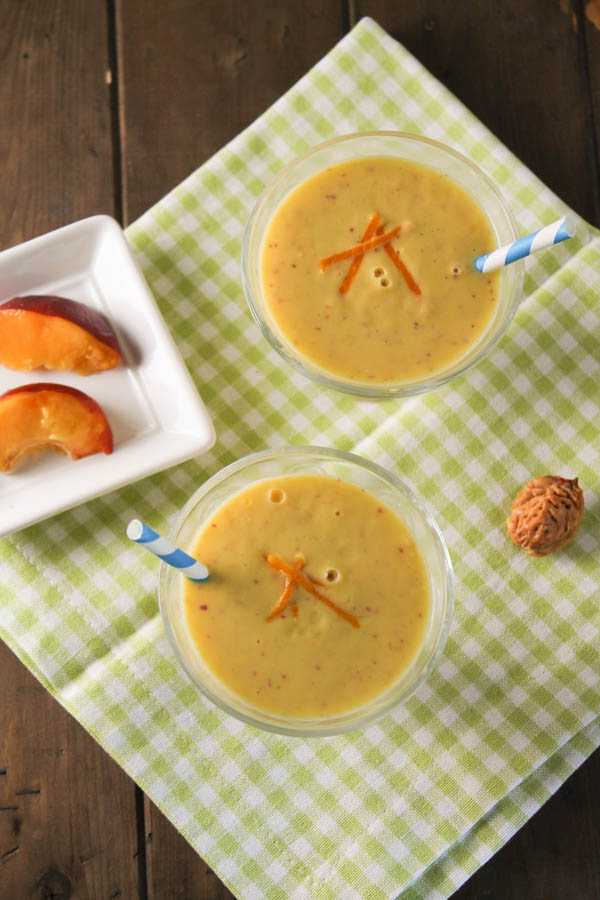 Peaches and nectarines have got to be some of the best stone fruits when they are in season.  I can't get enough of them!!
This smoothie celebrates the fresh, bright flavors of summer and gets plenty of nutrition in too.  The first time I used spaghetti squash (zucchini too!), I held my breath waiting to see if it would actually work….it is nice to get something besides spinach and leafy greens in sometimes!  They both worked beautifully…and totally disappeared into the mix!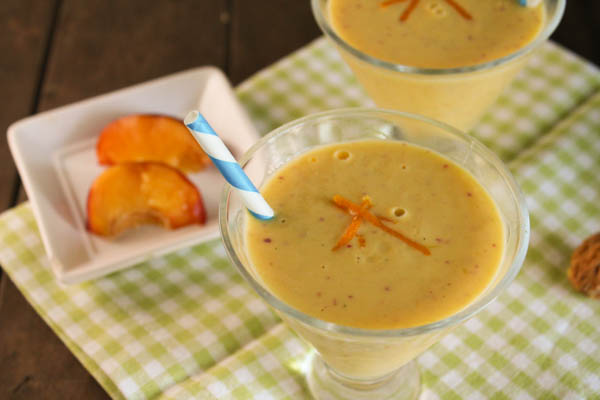 Any of the links in my posts may be affiliate links. If you click on them and make a purchase, I might make a commission. Your support is much appreciated and pays for the cost of running this free resource!