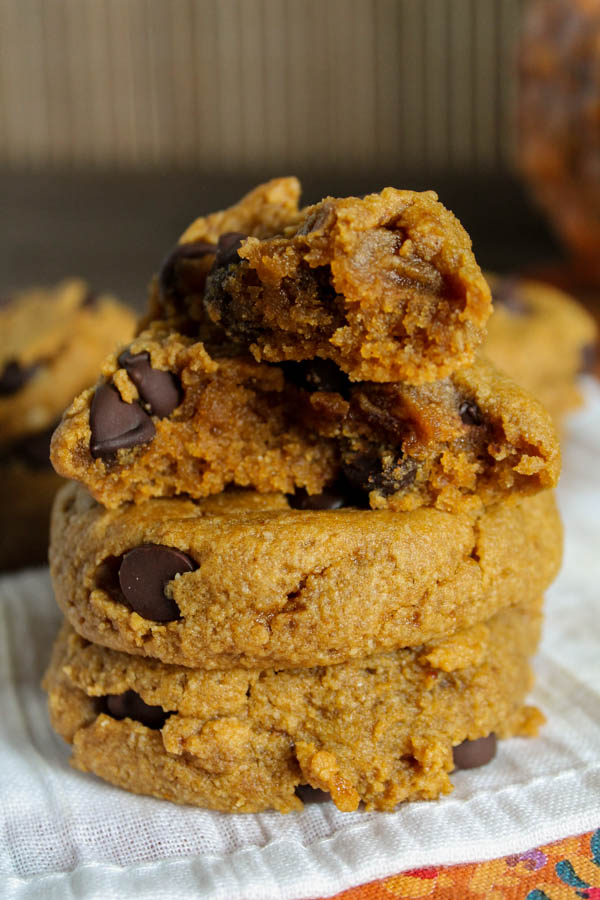 We love the fall in this house.  Harvest time, cooler weather, and beautiful leaves.  But best of all…I get to harvest all of my heirloom pumpkins and amazing puree is overflowing in my kitchen this time of year!
If you have never tried making your own fresh pumpkin or squash puree…I highly recommend it.  The flavor is totally unlike the canned varieties , which can be strong and bitter.  Picking a good cooking pumpkin that is ripe will provide a lovely sweet puree that you could enjoy on it's own.  I go into great detail in my post "How to Select & Bake a Winter Squash or Pumpkin."
These cookies are a perfect afternoon snack for the kids when they get home from school.  Healthy fats, protein, and even a vegetable….all in the disguise of a cookie!!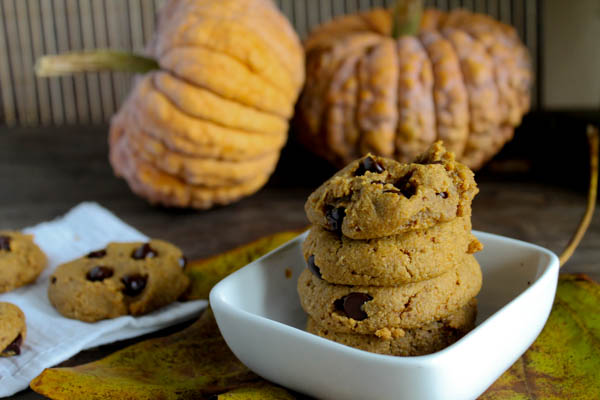 Any of the links in my posts may be affiliate links. If you click on them and make a purchase, I might make a commission. Your support is much appreciated and pays for the cost of running this free resource!