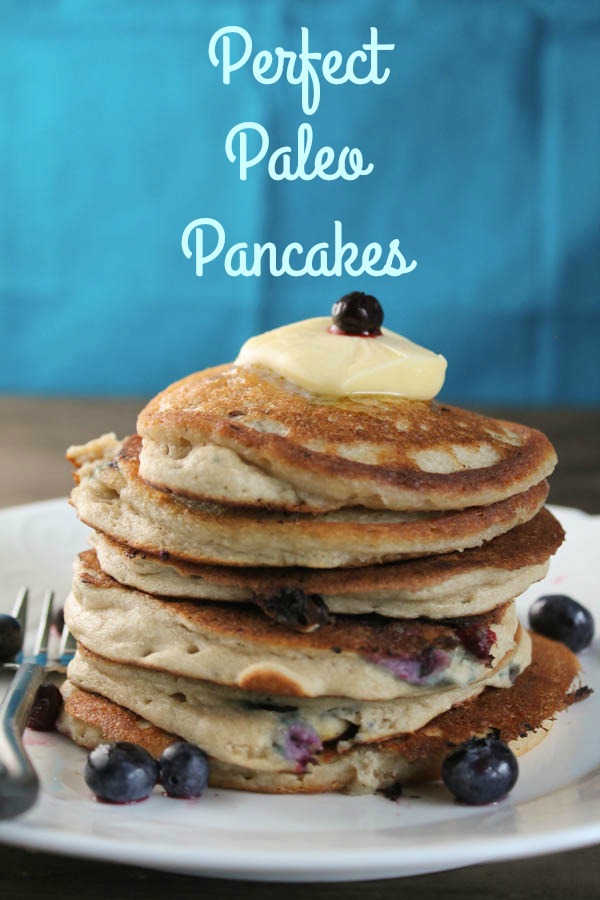 My kids simply adore pancakes, and honestly , I did too when I was growing up!!  As this food conscientious mom knows, pancakes in there normal state aren't necessarily health food…and I feel strongly about feeding my kids with healthy fats and protein at their breakfast meal.  Sometimes you have to get a bit creative.
These pancakes came about as another nutrient dense, yet grain free alternative to offer my kiddos as a nourishing school send-off.  The eggs, kefir, and almond flour all provide healthy fats and protein.  If you are not familiar with kefir, it is like a drinkable yogurt.  You could use buttermilk instead, or some favorite unsweetened yogurt with enough milk added to make it drinkable.  It is good stuff, and in it's uncooked state it also provided loads of healthy probiotics for tummies!
To minimize the amount of pure maple syrup my kids ingest, we often make a berry 'syrup.'  They love it just as well, and the sugars are nominal compared to the maple syrup by itself!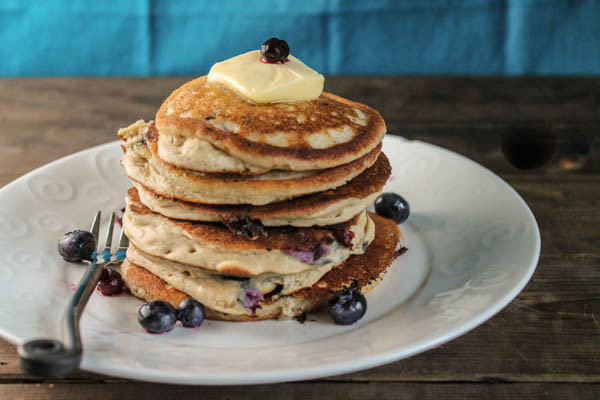 Any of the links in my posts may be affiliate links. If you click on them and make a purchase, I might make a commission. Your support is much appreciated and pays for the cost of running this free resource!