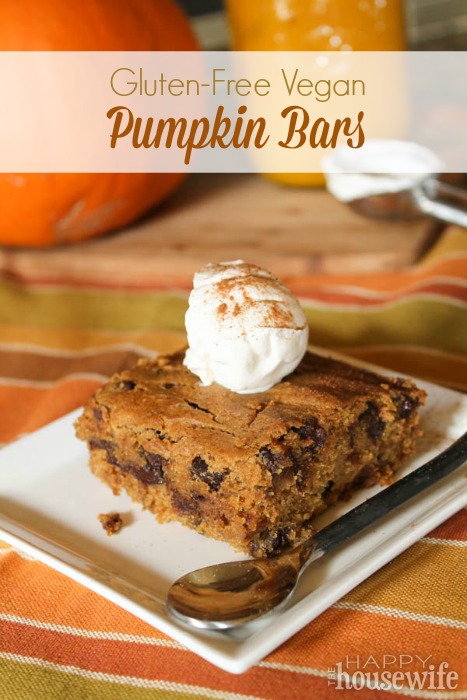 Tis the season for all things pumpkin!!  My family (especially me) gets giddy with all the orange orbs I am pulling form the garden.  You can frequently find cookie sheets full of various pumpkins and winter squashes baking away in my oven this time of year.
Fresh puree is infinitely tastier than any variety you find in a can.  It IS an extra step, but I liken the difference to a fresh tomato off the garden vine and a canned tomato: no comparison!  I wrote a post too help you make your own pumpkin puree in case you're interested!
Here is a quick blondie recipe that your family will love!  And you, as a mommy can be happy that a vegetable is lurking within!!  You can eat it as is, or here are some fun toppings you can consider:
allowed whipped cream
melted caramel (add some milk to thin it), I usually make my own to keep it dairy free and refined sugar free
a scoop of vanilla ice cream
cream cheese frosting
maple sweetened creme fraiche
Want the recipe? You can see it over at The Happy Housewife where I am a contributing writer!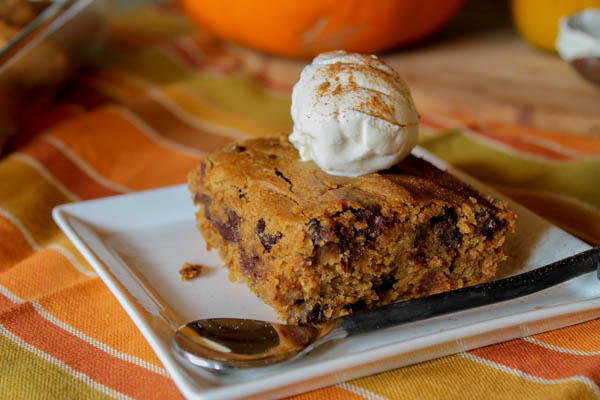 Any of the links in my posts may be affiliate links. If you click on them and make a purchase, I might make a commission. Your support is much appreciated and pays for the cost of running this free resource!