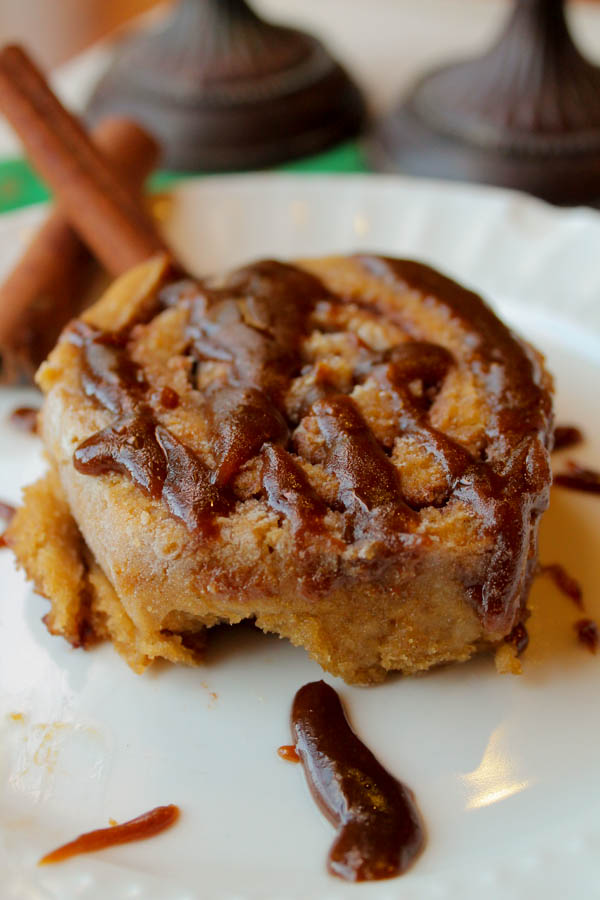 My mom always made THE best cinnamon rolls growing up…they were well known around our parts.  There was a time I even peddled custom orders of the bread around our neighborhood to earn some extra money.  Of course, then I didn't realize how unfair THAT deal was for my mom…she did ALL the making, I just took orders and delivered to lots of happy customers!  Aren't moms great?!
When we had to cut out gluten, finding a cinnamon roll like my mom's was a mission.  While these certainly are not my mom's…these are THE best version of cinnamon rolls I have tried since going gluten free..and trust me, I have tried plenty.
Lots were quite tasty…but they were missing that texture I was looking for…a chewiness.
Then..I started playing with gelatin as an egg replacer…and BOOM! The chewiness I longed for like some unattainable dream was mine to mold and play with!
These cinnamon rolls have a perfect slight crunch/chewiness on the outside that melts into a soft, chewy interior…really a perfect mouth feel!
I hope you love these too…every single person…and none of them have food allergies…have loved these.  They are THAT good.
Join me over at The Happy Housewife where I shared this recipe!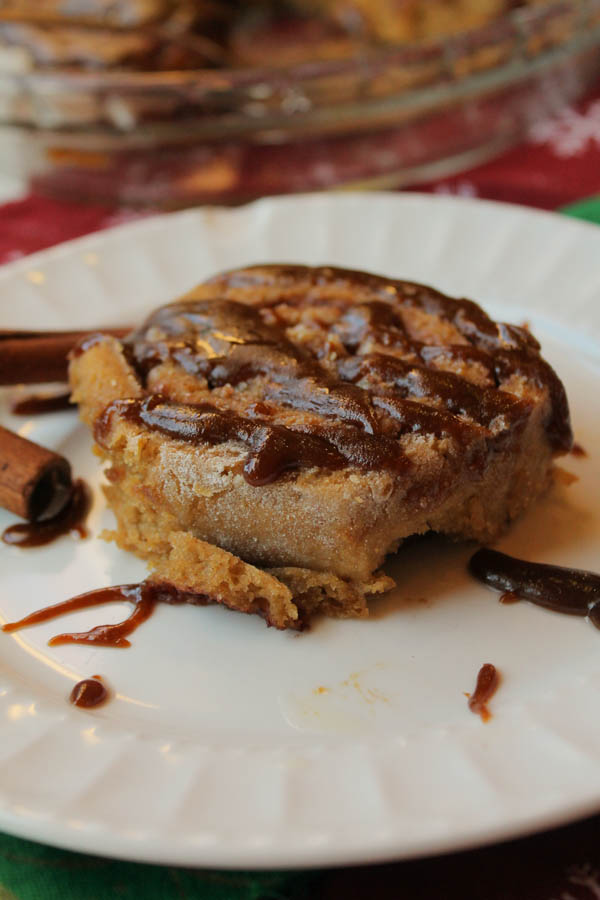 I shared this recipe with Gluten Free Holiday Fix,
Any of the links in my posts may be affiliate links. If you click on them and make a purchase, I might make a commission. Your support is much appreciated and pays for the cost of running this free resource!