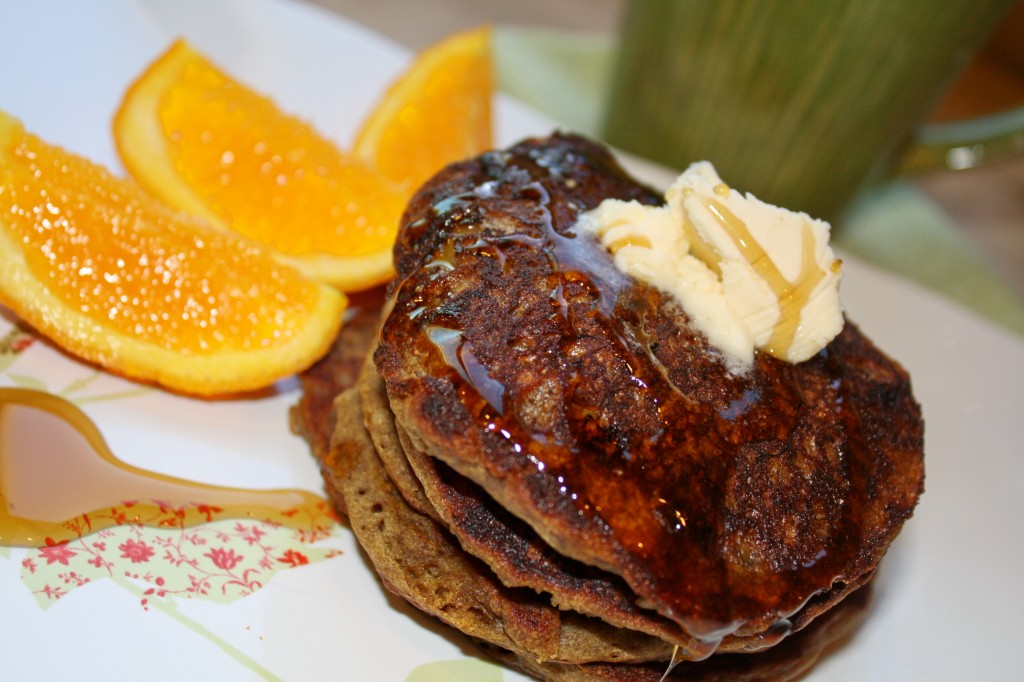 In a recent phone consult with a nutritionist, he got me thinking about the nutritional quality of the foods I am feeding the baby.  Of course, I do a pretty darn good job, but when you eat so little like babies do, you need to make every effort to increase the quality of the calories they are consuming.
In this endeavor, I opted to start trying millet and teff porridge in place of brown rice cereal, as nutritionally, these grains pack more of a nutrional punch!  You might refer back to my post, Millet Porridge, for how to make this, the technique could work for teff too, and the grains are SO good for you!!
But I wanted to branch out and find other ways to feed these grains to my family too.  Up until this point, I have just been subbing small quantities of teff flour in my baking.    What I love about this recipe is that it almost entirely teff flour, and therefore loaded with all the health benefits of it (high in protein, fiber, calcium, iron and amino acids)!
These have a great pancake texture, even with no eggs.  My new stainless steel pan crisped them perfectly so they were ever-so subtly crisp on the outside and soft and tender on the inside: yum!  If you have yet to try teff, this a great way to start! It has a pleasant, nutty flavor that is easy to palette.   It runs about $6-7 for a 23oz bag, not cheap, but SO good for you and worth it!
LUNCHBOX TIP:   Consider using leftover pancakes to make one heck of a delicious nut butter and jelly sandwich for your kids!!  Novelty always wins points with the younger set….
TIME SAVING TIP:  Make a double batch of these and freeze the leftovers.  They reheat easily either in a toaster or microwave and make busy school mornings a snap!
TRIP TIP: I frequently mix all the dry ingredients in container to bring along with me on trips.  Depending on where I'll be, I even put all the liquid ingredients together in a container to be mixed with the dry on site.  This is a great way to ensure you have safe and nutritious foods for your family on trips!
You might also want to try this with my Lower-Sugar Berry Pancake Topping!
Makes 4 servings or about 18 4″ pancakes@ 292 calories, 44.8 g carbs, 8.3 g fiber, 7.2 g sugar, 6.2 g protein using stevia as a sweetener
Teff-Millet Pancakes - Gluten Free & Vegan
Ingredients
WET:

2

very ripe bananas

1

cup

non-dairy milk

I used So Delicious Unsweetened Coconut Milk

1/2

cup

water

3

tablespoons

ground flax or 2 tablespoons ground chia seeds

2

tablespoons

preferred oil

I use melted coconut oil

1

teaspoon

vanilla

8-10

drops liquid stevia

OR 2 tablespoons honey, or maple syrup

DRY:

3/4

cup

teff flour

1/4

cup

millet flour

add a couple tablespoons more if you like your pancakes thicker

1/4

cup

tapioca flour

1

teaspoon

baking powder

1

teaspoon

baking soda

1/4

teaspoon

salt

optional

Coconut oil for cooking
Instructions
Mash the bananas with a fork. Add in the remaining wet ingredients to blend. I prefer to do this with my immersion blender and just puree the all the wet ingredients together in one fell swoop!

Sprinkle the flours, then the baking powder, soda, and salt.

Using a whisk, quickly blend the mixture into a batter. You may add more milk or water to thin if necessary.

Heat a stainless steel pan over medium heat. Add in a teaspoon or two of coconut oil, swirl to disperse. Drop about 1/4 cup batter per pancake, wait for tiny bubbles to appear, and flip. You may need to adjust the heat up or down, depending on your pan and heat source. Add additional coconut oil as necessary to finish the batter.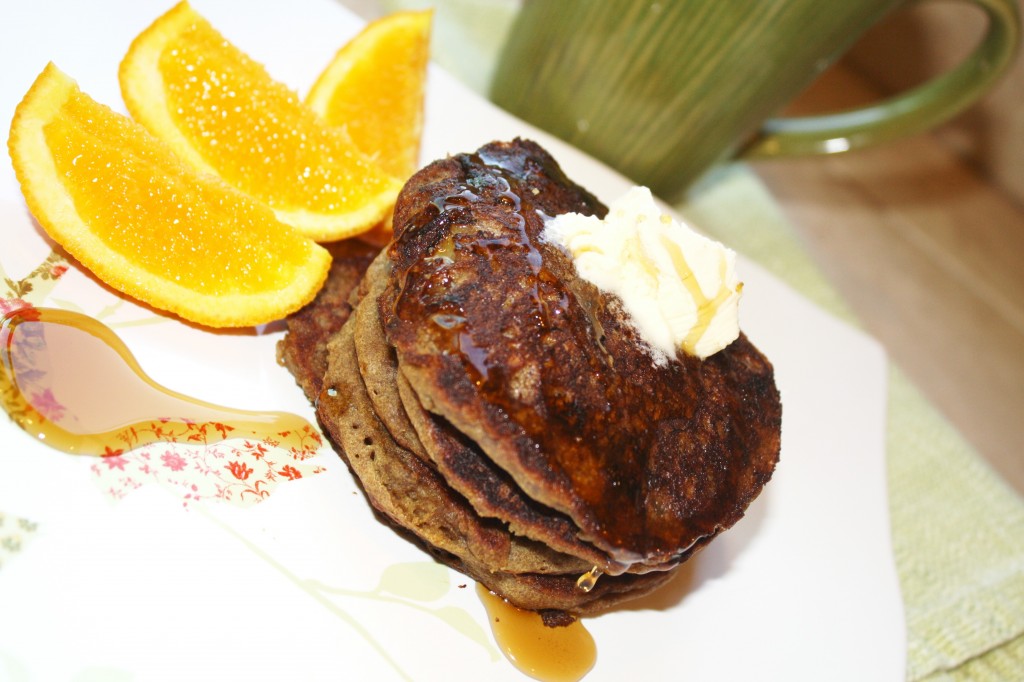 Any of the links in my posts may be affiliate links. If you click on them and make a purchase, I might make a commission. Your support is much appreciated and pays for the cost of running this free resource!