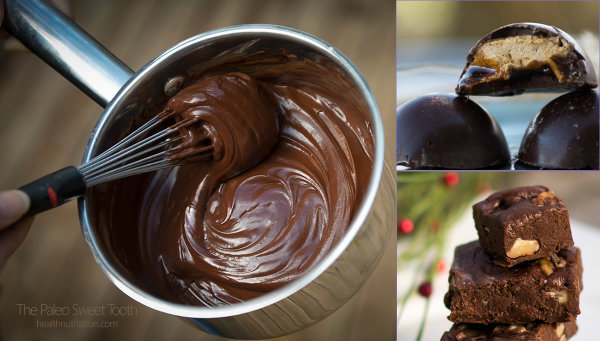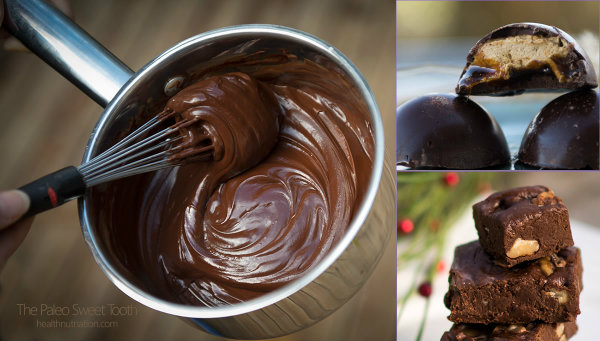 Tis the season to bake and have treats…but what if you are following a Paleo diet….or you don't want the drag of all the SUGAR??!! And what if you ALSO have sensitivities to eggs or maybe nuts?
My friend Alison over at Health Nut Nation has put together an absolutely stunning e-book with some luscious desserts that are ALL grain free, egg free, and dairy free. And on top of that, of the 20 desserts and confections, only 6 had nuts, most easily left out or subbed! All but 2 recipes are vegan. This is a book for so many people on special diets!
I was hard pressed to find a single recipe I was not ready to go in the kitchen and whip up. And in her words, "These desserts can be served to anyone, not just we Paleo cave-people. Everybody will swoon over the desserts in this cookbook because I didn't compromise taste. Each natural ingredient was chosen specifically to build a set of flavor profiles that belong together like lifelong friends."
And that is one thing to really love about this e-book…all the recipes feel very approachable. With a some basic Paleo ingredients on hand, you will be set to go. Nothing too fussy. Easy to read and follow, the recipes are very well laid out. The selection of recipes is a great assortment of basics that you can start adapting for future recipes of your own creation too…which I love!
And just try not to LICK your screen…the pictures will have you drooling, they are gorgeous! Maybe it is just the food blogger in me…..but I love me some beautiful pictures of food! Just one more sense to bring out the enjoyment.
Alison has graciously let me share one of her recipes with you today, homemade Paleo chocolate!
Chocolate from the store is notoriously in the grey area when it comes to the Paleo diet. Whereas cocoa is fine, the soy and cane sugar used in most variations is not. With a recipe this easy, you won't even have to worry about it (although you can use any store bought dark chocolate if you like)! For the cocoa powder in this recipe, Alison and I agree: get a high quality cocoa powder! This is KEY to your chocolate tasting amazing. As she notes in her primer, Cooks Illustrated voted Hershey's Unsweetened as their top pick. I use and love Dagoba Organic Unsweetened.
Here is Alison's Chocolate Mortar recipe used in many recipes throughout her book: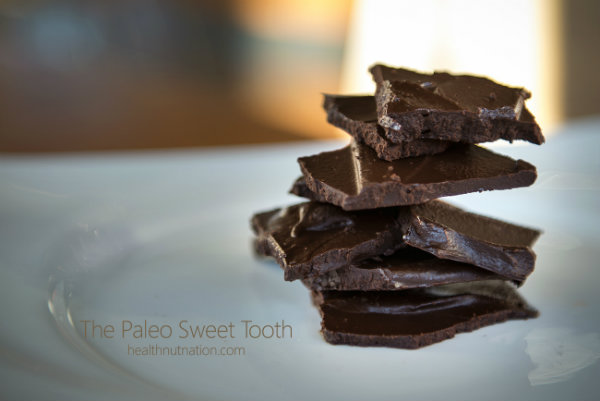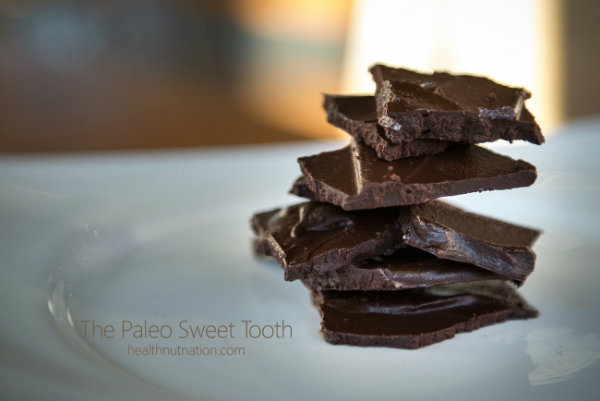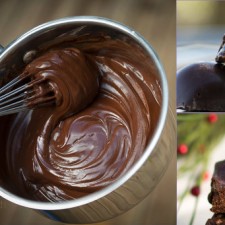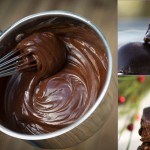 The Paleo Sweet Tooth Review
Instructions
Melt coconut oil over LOW heat. Add honey and whisk briefly until dissolved.

Whisk in cocoa powder

When you start to see a gloss form, remove from heat and whisk until smooth and glossy.

Add vanilla and whisk briefly. If chocolate is not sweet enough, add a few drops of liquid stevia to reach desired level of sweetness.

Spread thinly on a Silpat and refrigerate.

Break into pieces and serve. Or, use in another recipe.
Any of the links in my posts may be affiliate links. If you click on them and make a purchase, I might make a commission. Your support is much appreciated and pays for the cost of running this free resource!