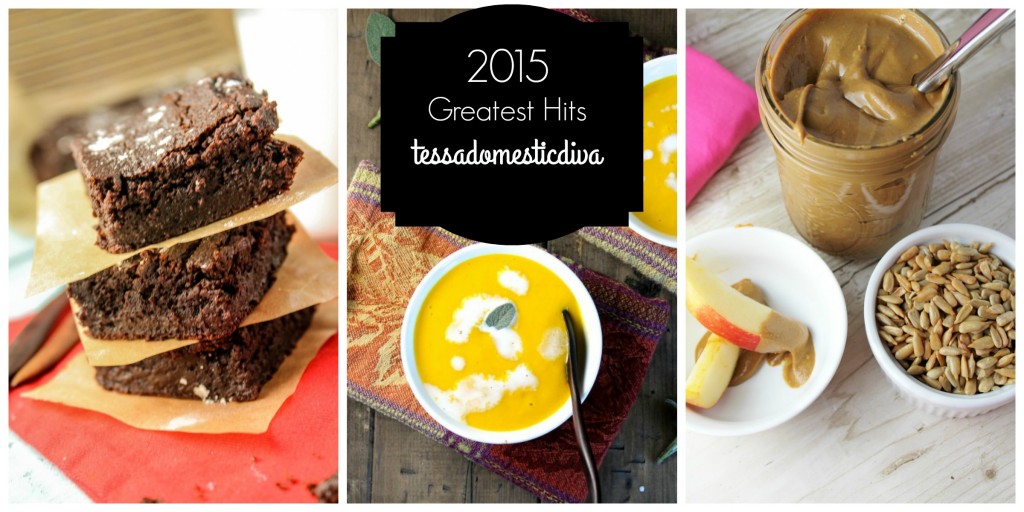 I love top ten or whatever lists.  I couldn't help but put together a list of my most visited posts in 2015.  It is always fun to see what posts make the cut.  As a blogger, there are certain posts that you get SOO excited to post…and when they don't take off…it always a head scratcher.  Almost always, it is desserts that are the most popular…and as a health food blogger, I find that kind of ironic.  I am always  on the look out for new dinner, snack, and other ideas that do not not contain sugar.  Not so much cookies, cakes, and decadence!   I will share my 5 most personally loved posts of the last year too….just because!!
Going forward, if there is something you really want to see this year…let me know!!
Without further ado, here are the most visited posts on my blog last year (in order):
And MY favs from this year (in reverse chrono order!)….
Any of the links in my posts may be affiliate links. If you click on them and make a purchase, I might make a commission. Your support is much appreciated and pays for the cost of running this free resource!