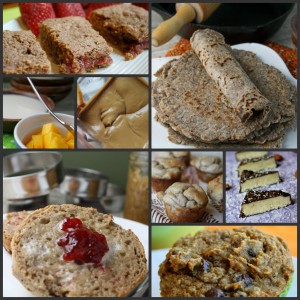 Now of course, I meant for this to be done over a month ago….but i figured late was better than never!  I love top ten lists and they always help me discover new recipes I may have missed.
2012 was a busy year for my little blog.  I have grown, slow and steady over the year and realized that I get back just  about as much as I have time to put in.  I am grateful for this outlet to be someone besides mommy all the time.
So thank you to all my followers, new and old.  Discover a new recipe today! (I did not have stats all the way back, so this is for July through December!)
Did you have a favorite I missed?
Top 5 – Statistically w/ Most Page Views
#5 – Coconut Butter 101 – I make a batch of this every week…a great way to get healthy fats into my kids!
#4 –Coconut Secret Bars (Healthy Homemade Almond Joy or Mounds Bars) – These melt in your mouth!  I worked hard to come up with this recipe!

#3 – Paleo 5 Minute Muffins – These are so darn easy it seems they shouldn't taste good…but boy do they!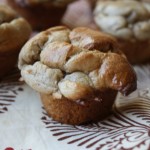 # 2 – Paleo Crispy Oven Baked Sweet Potato Fries – I could probably eat these most nights for dinner!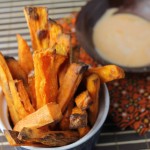 #1 – Paleo Toffee Caramels – this one has been pinned over 19,000 times!  Crazy!
My Top 5  Favorites (I excluded the above crossovers!  Admittedly, these were hard for me to pick: I only share recipes I am excited about, so I love them all!  I picked the ones that get made the most frequently in our house)
Pumpkin Chocolate Chip Muffins – These get scarfed up so quickly every single time I make them, I scold myself for  not making a double batch!  Loaded with veg!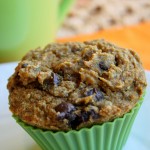 Healthy Homemade Cereal Bars – One of my kid's favorites and a far cry from the not so tasty gluten free store versions we've tried!!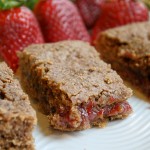 Gluten Free Vegan Wholegrain English Muffins – I was so shocked when I figured out how easy English muffins were…my son and I eat these on many mornings for breakfast!

Wholegrain Flour Tortillas – Here is another one I worked very hard on to create!  Done correctly, there tortillas are soft, pliable and delicious for days on end.  My hubby' favorite for lunch wraps.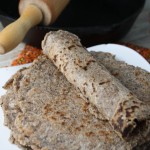 Homemade Extra Creamy Sunflower Seed Butter – My girls once scoffed at the 'weird' peanut butter, but now can't get enough of this luscious, creamy spread!  I make a batch almost every week!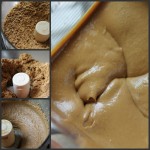 Any of the links in my posts may be affiliate links. If you click on them and make a purchase, I might make a commission. Your support is much appreciated and pays for the cost of running this free resource!