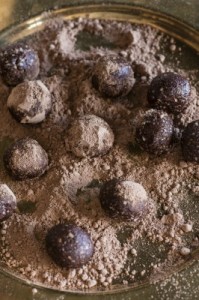 Today's recipe comes to you via Ali Larter, author of a new and upcoming book, Kitchen Revelry. Many of you may know her in a completely different capacity: actress extraordinaire!  My favorite roll of her was in the now gone drama, Heroes.  Her new book will be available on September 10th and is all about entertaining with food through the seasons.  While she does not have an allergy focus, she is whole-foods based and many of her recipes would work for those with restrictions.
In this yummy looking truffle recipe, I would play with pecans as base,  and either use honey or the dates as as a sweetener.  These little gems would make a perfect lunchbox snack for those back-to-school kiddos, and all within a few minutes of time!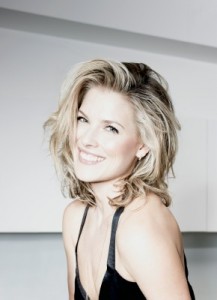 I've been a Domestic Diva (and Tessa) fan for years. It's one of the few sites I bookmark to check a couple times each week, and I've tried many of the recipes (especially when it's time for me to eat well and get in shape).
This particular recipe is a dessert that's both healthy and decadent…I love a treat that has next to no guilt involved. I always have these on hand –they freeze really well – for my son Teddy, or when I have a chocolate craving that just won't go away.
You would never believe that these are raw vegan truffles because they are so heavenly and rich (shhh, it can be our secret).
Skip the butter and satiate your chocolate cravings. – Ali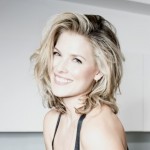 Vegan Chocolate Truffles By Ali Larter
Ingredients
1

cup

almonds

1/2

cup

raw cacao powder

2

tablespoons

plus extra raw coconut butter

1/4

cup

agave nectar or 6 pitted dates

Pinch

sea salt

1/4

teaspoon

cardamom

1/2

teaspoon

pure vanilla extract
Instructions
Place almonds in the bowl of a food processor. Pulse until coarsely chopped. Add remaining ingredients and pulse until mixed thoroughly.

Shape mixture into one-inch balls and place in a single layer in a shallow container. Freeze for 30 minutes or until firm.

Keep refrigerated for up to 2 weeks (they'll never last that long!) or freeze in an airtight container or freezer bag for up to a month.

Before freezing, roll truffles in shredded coconut, crushed nuts, goji berries or cacao powder (basically anything yummy). Pig out!
Any of the links in my posts may be affiliate links. If you click on them and make a purchase, I might make a commission. Your support is much appreciated and pays for the cost of running this free resource!