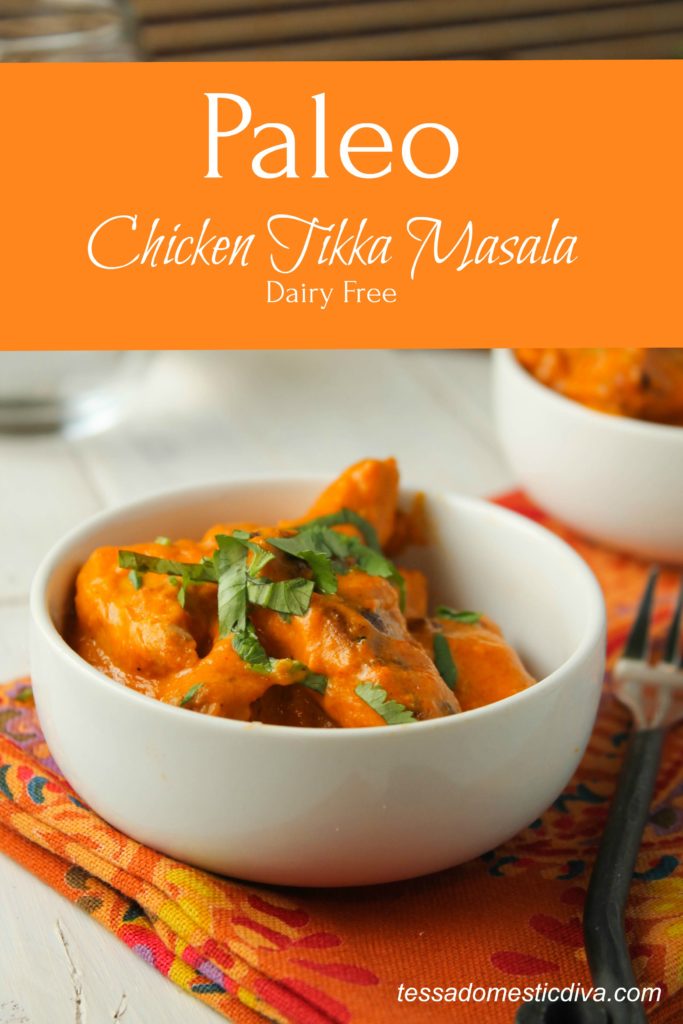 A favorite of our pre-allergy days!  It was a sad day when I knew my favorite Chicken Tikka Masala was a big fat NO for my dairy hating body!  And while I have tried many recipes that were good in their own right, none of them reminded me of the dish my husband and I loved.
I checked out a book from the library, Entice w/ Spice, and discovered the inspiration for this recipe.  Of course I played with the ingredients, and had to make it dairy free.  But the end result is something we have made several times now, accompanied by my fermented rice and lentil flat-breads, aka dosas.  A post hopefully one day on those lovely crunchy additions too!
COOKING TOOL TIP: When it comes to grating ginger, or any zests, I swear by my Microplane, a must have tool in any kitchen!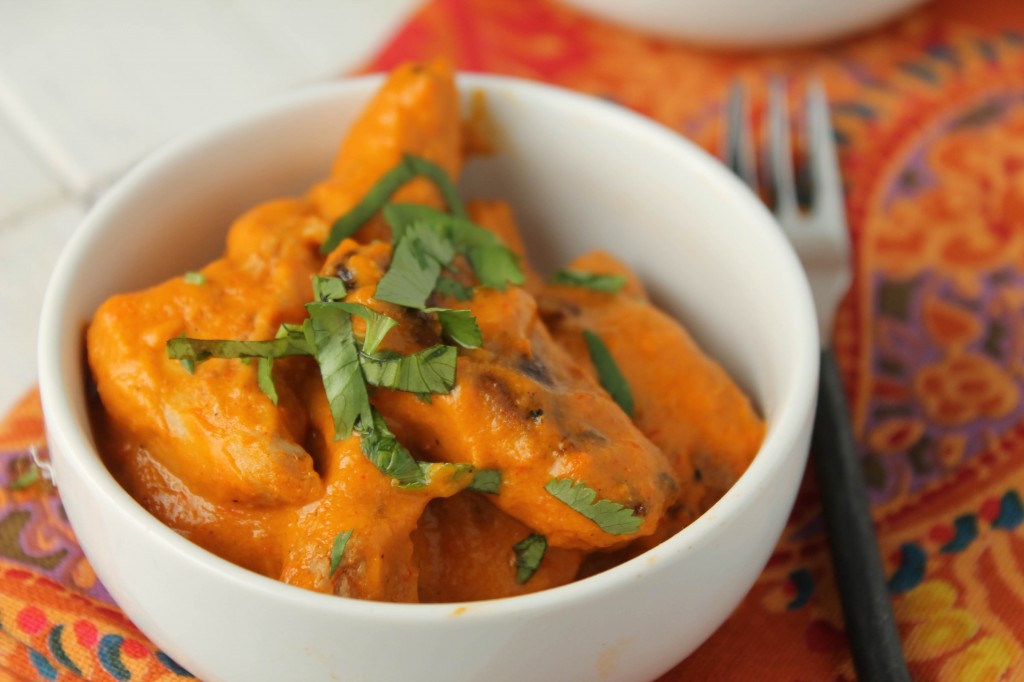 PLAN AHEAD – MARINATING TIME!
Dairy Free Paleo Chicken Masala
Author:
Tessa the Domestic Diva
Prep time:
Cook time:
Total time:
Ingredients
1 pound boneless skinless chicken breasts or thighs, cut into bite sized pieces
7 tablespoons light olive oil, divided
2 T minced garlic, divided
2 tablespoons lime juice
1 teaspoon coriander, divided
2 teaspoons Hungarian paprika, divided
1¾ teaspoons sea salt, divided
3 tablespoons dairy free plain coconut milk yogurt (or any allowed)
2 teaspoons finely grated or minced ginger (dried is not the same!)
1 medium onion, diced
1 cup cherry tomatoes, halved (or other tomato is fine)
½ cup full fat canned coconut milk
¾ teaspoon cumin
1 teaspoon honey, or a few drops liquid stevia (to taste)
2 tablespoons ghee or allowed vegan butter
1 tablespoon lime juice
Instructions
AT LEAST 6 HOURS, PREFERABLY OVERNIGHT, PREPARE MARINADE & CHICKEN:, Mix your marinade together in a container large enough to accommodate all the chicken: 4 tablespoons olive oil, 1T garlic, 2T lime juice, ½ t coriander, 1t paprika, 1t sea salt and the yogurt. Marinate your chicken for at least 12 hours or better still, 24 hours!
Preheat a grill to high heat. Place all the chicken in a grill basket, and cook, until very slightly charred. Toss around and cook chicken all the way through. Set aside.
MAKE YOUR MASALA PASTE. In a medium saute pan, heat 3 tablespoons light olive oil or coconut oil over medium heat.
When the oil is hot, add in the ginger, garlic, and onion. Cook until the onion if softened, a few minutes.
Stir in the tomato. Cook to soften the tomato skins: about 3-4 minutes.
Shovel the mixture into a blender along with all the remaining ingredients. Puree the whole mixture to pulverize the tomato skins.
Heat the sauce gently over low heat along with the chicken to warm. Taste and adjust seasoning as needed!
Notes
PLEASE PLAN AHEAD FOR MARINATE TIME!! AT LEAST 6 HOURS, BUT OVERNIGHT BETTER!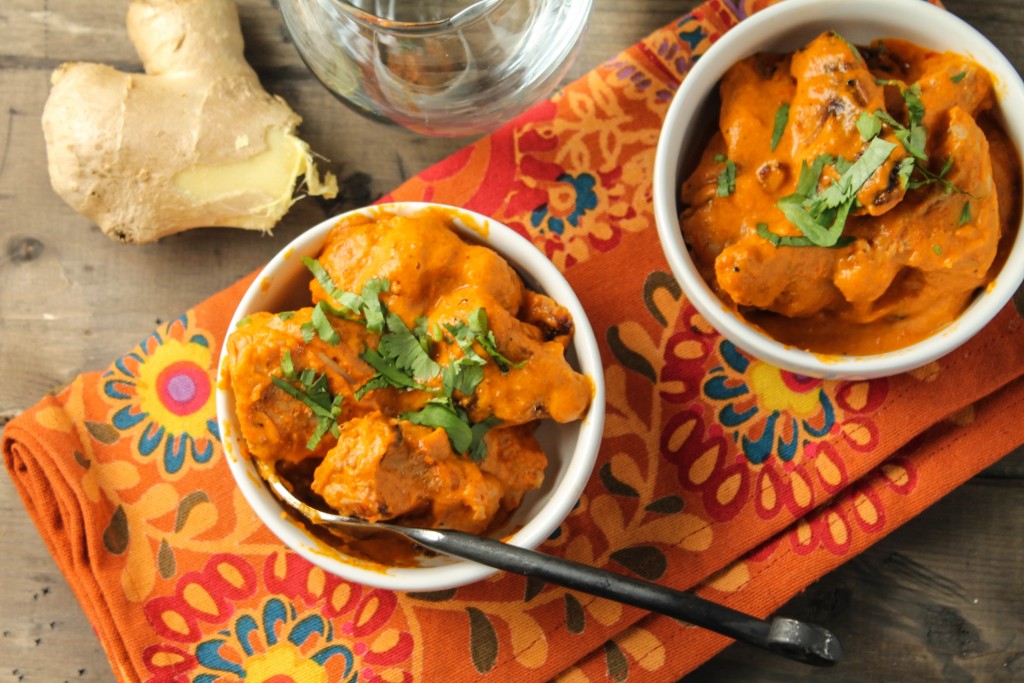 This recipe was shared with Mostly Homemade Mondays, Hearth & Soul, Fat Tuesdays, Waste Not Want Not, GF Wednesday, Homestead Blog Hop,  Foodie Fridays, Real Food Fridays, GF Fridays, Let's Get Real Fridays,
Any of the links in my posts may be affiliate links. If you click on them and make a purchase, I might make a commission. Your support is much appreciated and pays for the cost of running this free resource!