A lovely, creamy soup to warm you up on any cool Fall day.
It took me awhile to find the perfect pumpkin soup, I tried loads of variations.
The key to any good pumpkin soup is the pumpkin you are using.  It is the star ingredient!  Making your own puree of the right kind of squash or pumpkin in this recipe will make a world of difference.  After all, you wouldn't use mushy, flavorless apples for your apple pie….it just wouldn't taste the same.  Or put canned tomatoes on top of your salad?  Fresh squash and pumpkin puree is where it is at!  I go into a tutorial and how to pick the right squashes and pumpkins for baking in this post.
If you do not have a high powered blender, you might choose to peel the apples first.  I leave mine on and they pulverize in my Blend Tec  (love!)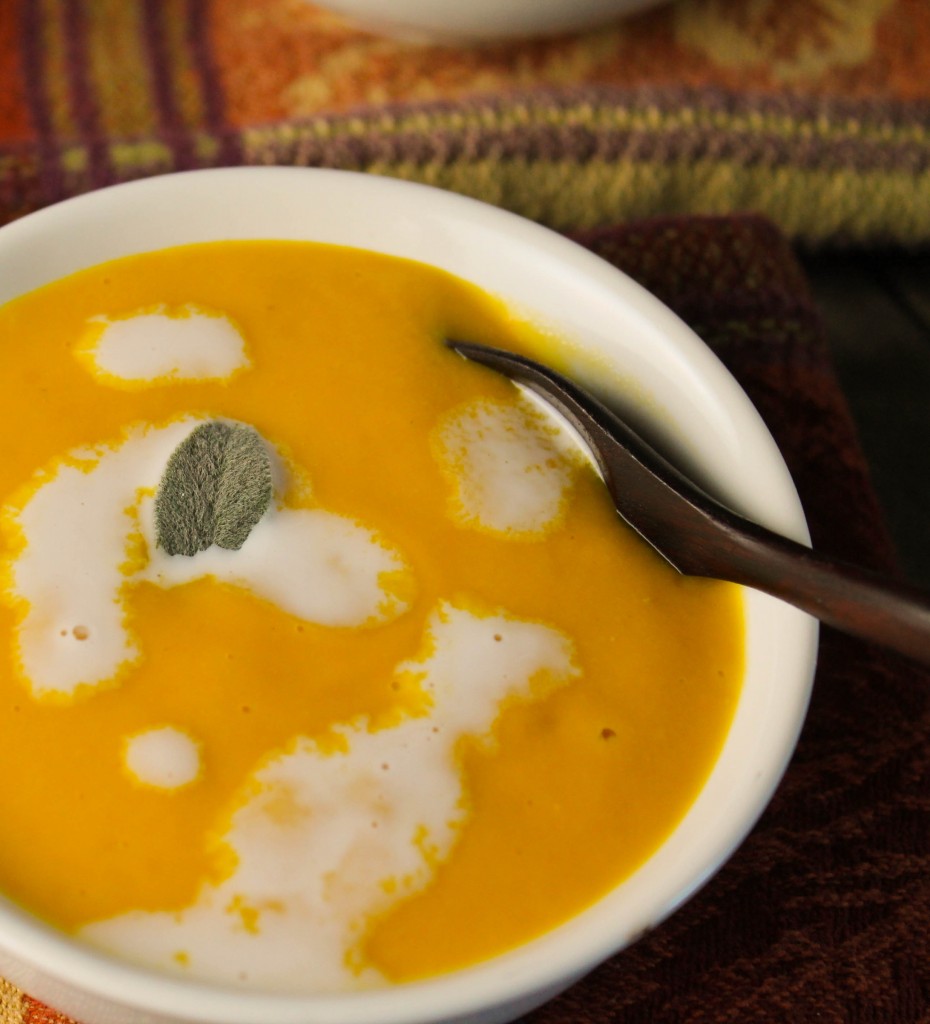 Creamy Paleo Pumpkin Soup - Dairy Free
Author:
Tessa the Domestic Diva
Prep time:
Cook time:
Total time:
Ingredients
3 tablespoons coconut oil, ghee, light olive oil, or any fat of choice
1 medium yellow onion, chopped
1 medium apple, cored and chopped ( I prefer a sweet-tart variety)
2 carrots, chopped
2 cups broth...veggie or chicken
1½ cup pumpkin or winter squash puree (see note above for fresh squash)
2-3 sage leaves (whole)
⅔ cup canned coconut milk
2 tablespoons maple syrup (amount depending on apple and pumpkin sweetness, do to taste)
2 teaspoons (or less) lime juice, to taste
Sea salt to taste
Instructions
In a large sauce pan, heat your oil/fat over medium heat.
Stir in your onion, carrots, and apples. Saute for 5-10 minutes until wilted and soft.
Stir in the broth, pumpkin, and sage leaves. Bring to a simmer.
Simmer for 15-20 minutes.
Remove the sage leaves.
Puree the soup (in batches if necessary) in your blender or food processor until creamy and no chunks remain.
Return to your saucepan and add the remaining ingredients.
Heat gently and adjust seasonings to taste.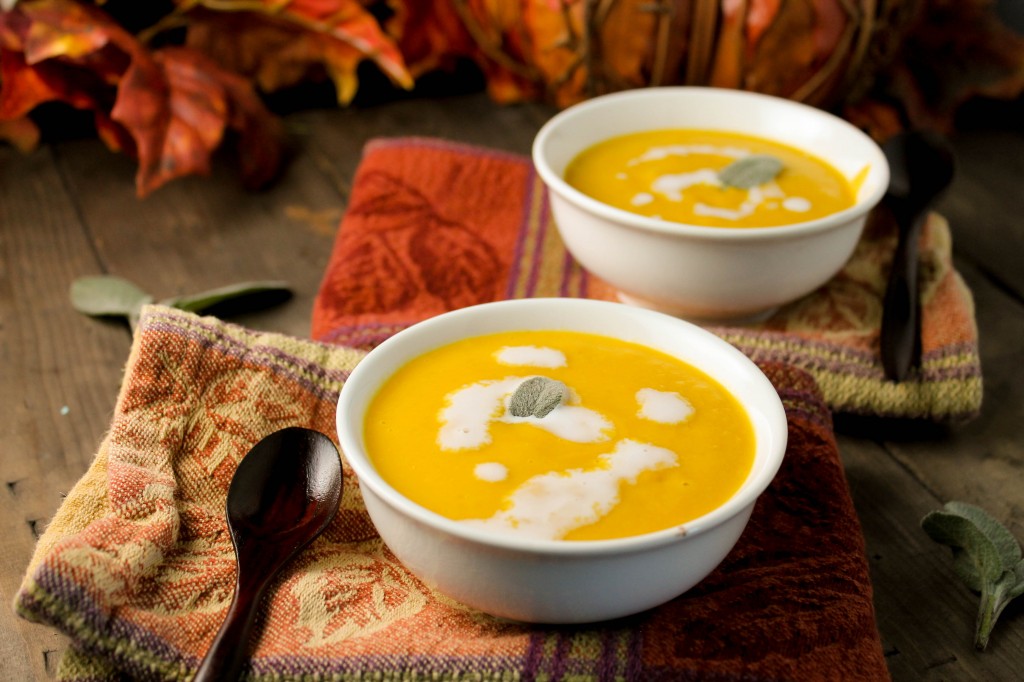 This post was shared on AIP Roundtable, Free From Friday, Real Food Fridays, Foodie Fridays, Let's Get Real Fridays, GF Fridays,
Any of the links in my posts may be affiliate links. If you click on them and make a purchase, I might make a commission. Your support is much appreciated and pays for the cost of running this free resource!