A lovely, creamy soup to warm you up on any cool Fall day.
It took me awhile to find the perfect pumpkin soup, I tried loads of variations.
The key to any good pumpkin soup is the pumpkin you are using.  It is the star ingredient!  Making your own puree of the right kind of squash or pumpkin in this recipe will make a world of difference.  After all, you wouldn't use mushy, flavorless apples for your apple pie….it just wouldn't taste the same.  Or put canned tomatoes on top of your salad?  Fresh squash and pumpkin puree is where it is at!  I go into a tutorial and how to pick the right squashes and pumpkins for baking in this post.
If you do not have a high powered blender, you might choose to peel the apples first.  I leave mine on and they pulverize in my Blend Tec  (love!)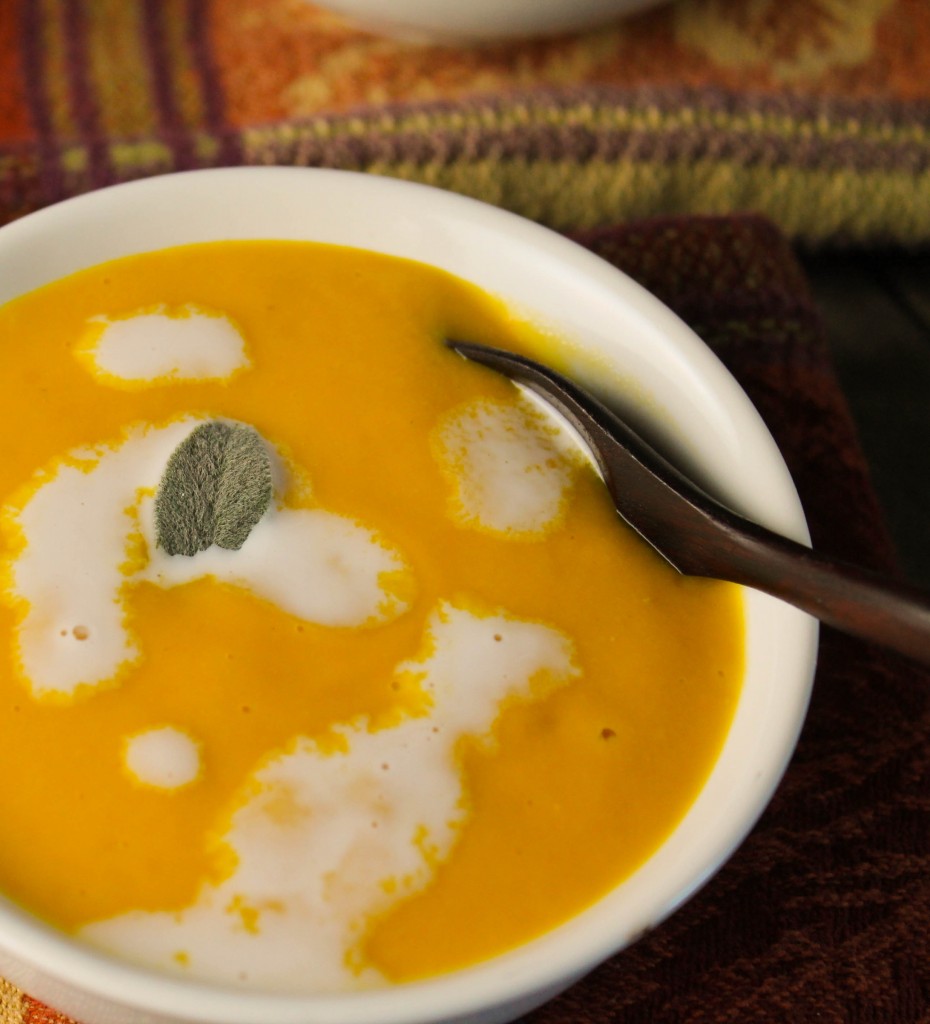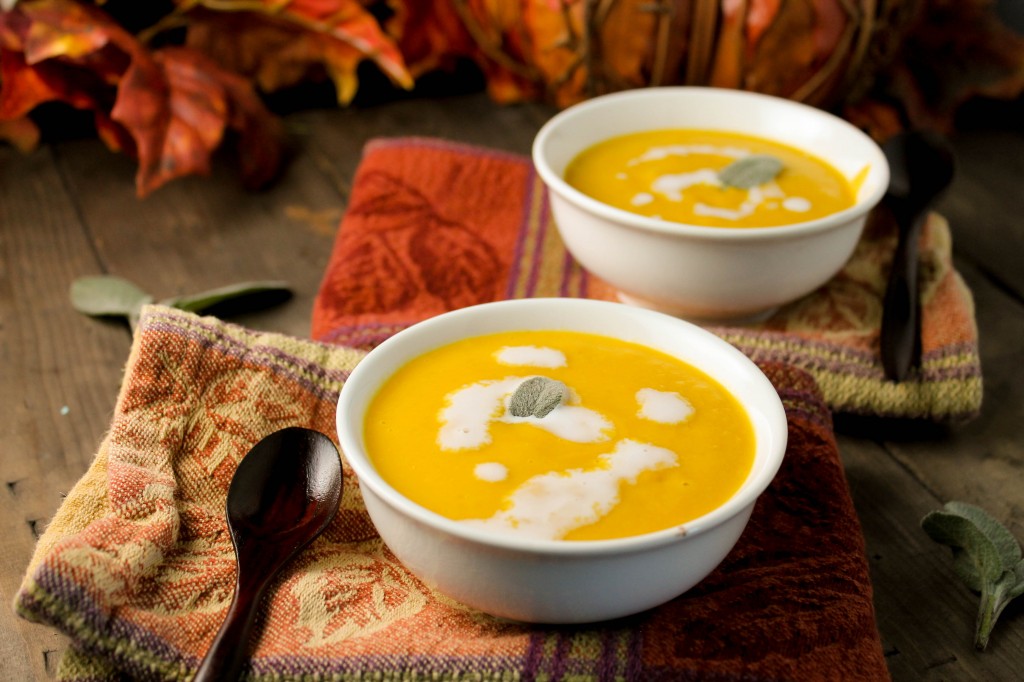 This post was shared on AIP Roundtable, Free From Friday, Real Food Fridays, Foodie Fridays, Let's Get Real Fridays, GF Fridays,