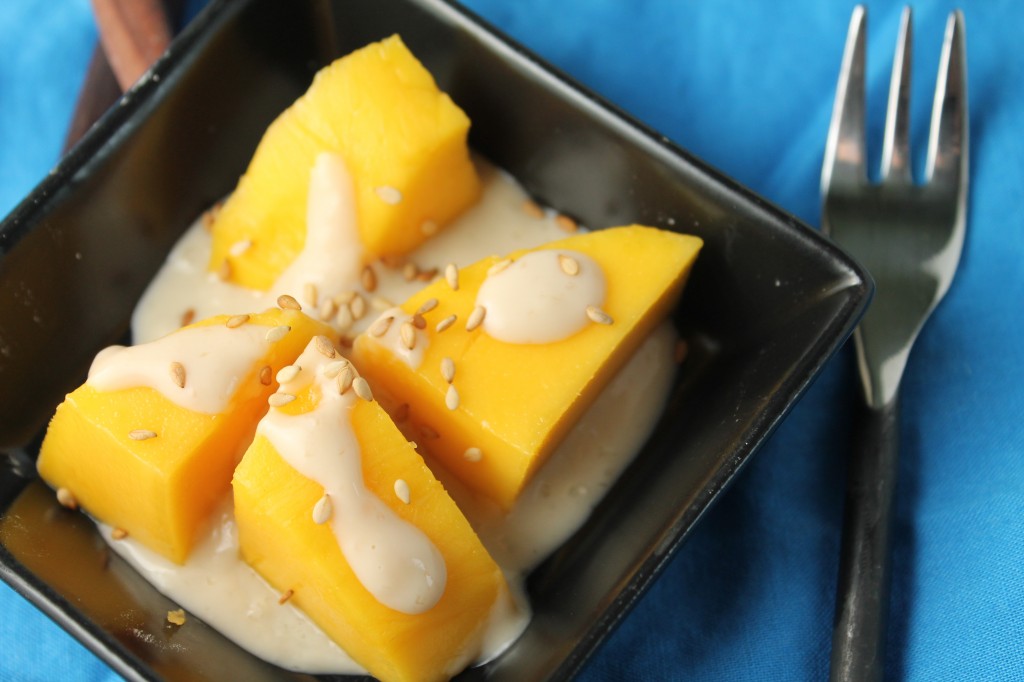 Normally, dessert in my vocabulary does not translate into anything with fresh fruit.
Don't get me wrong, I really love fresh fruit, but it doesn't always satisfy that treat craving known to hit after mealtimes…aka CHOCOLATE!
This dessert is a traditional Thai dessert, normally served with sticky coconut rice (which is really delicious too).  I have simplified it and gave our waistlines a bit of a break by leaving that out here.
The coconut sauce will really knock your socks off, the trick is the balance between sweet and salty….so don't leave the salt out.  You can play with the sugar/salt a bit, but do it by tiny fractions to your own tastes.  It is also important to note that you will need a particular mango for this recipe (called by so many names): it's the only mango I really like, and they are coming into season now.  You will have this 'dessert' on the table in less than 10 minutes.  Just try to save a few bites for others……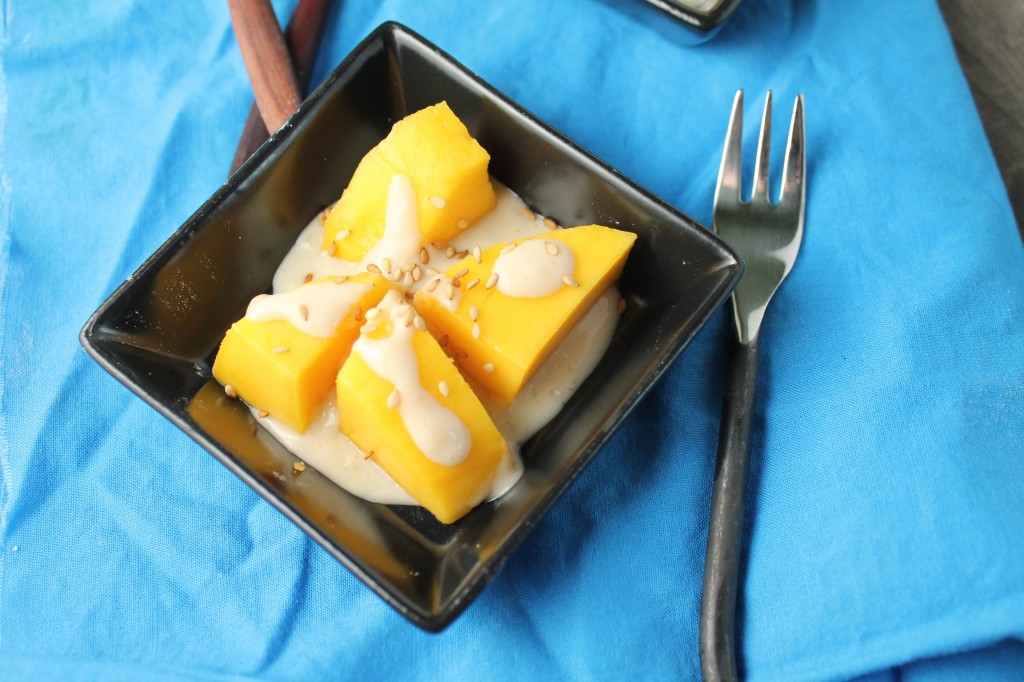 This recipe was shared on Foodie Friday,