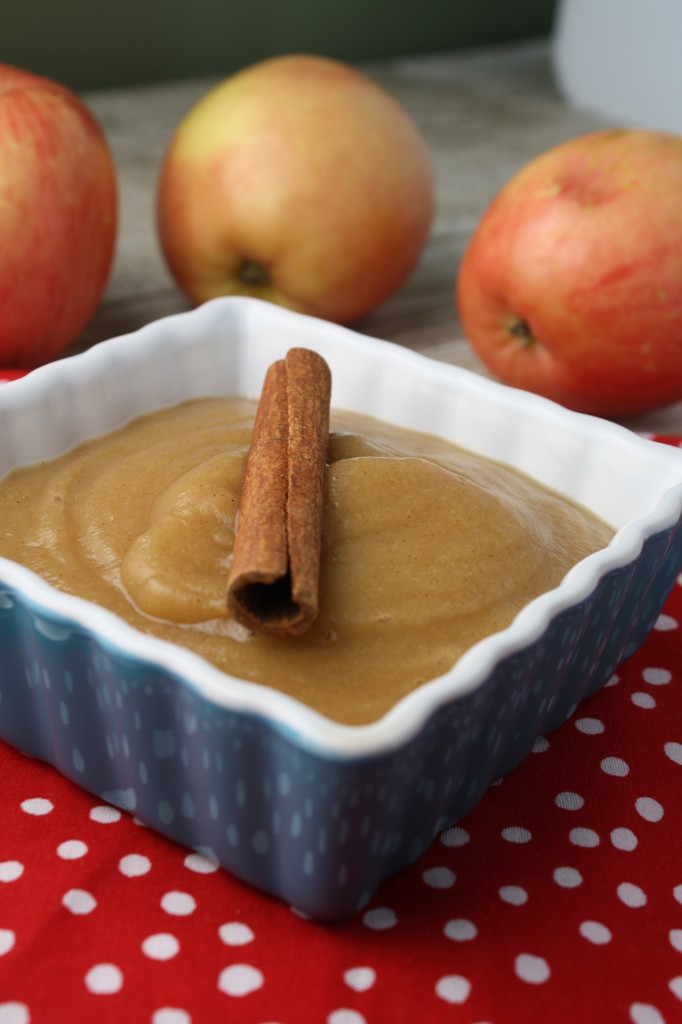 I have always loved making my own applesauce..but it was such a time consuming adventure removing ALL THOSE PEELS!  Not anymore!
Let me introduce you to the easiest applesauce ever: no peeling, AND the fiber of the peel is blended right in.
The texture is creamy…nothing like anything I have ever purchased in the store….you won't believe the difference!  So just once, try it!  You will love it!
I use my Blend Tec in this recipe…I simply adore my blender and use it multiple times a day.  Every real foodie should have one!
SUCCESS TIP:  I live in Oregon, so apple varieties are plentiful via all the farmers in the area.  There are SO many different tastes out there, and all of them will lend a different flavor to the end result.  Usually I recommend a mixture to include at least some sweet-tart and some sweet for the right flavor balance.  Yucky tasting apples = yucky tasting applesauce!
Makes about 3 cups applesauce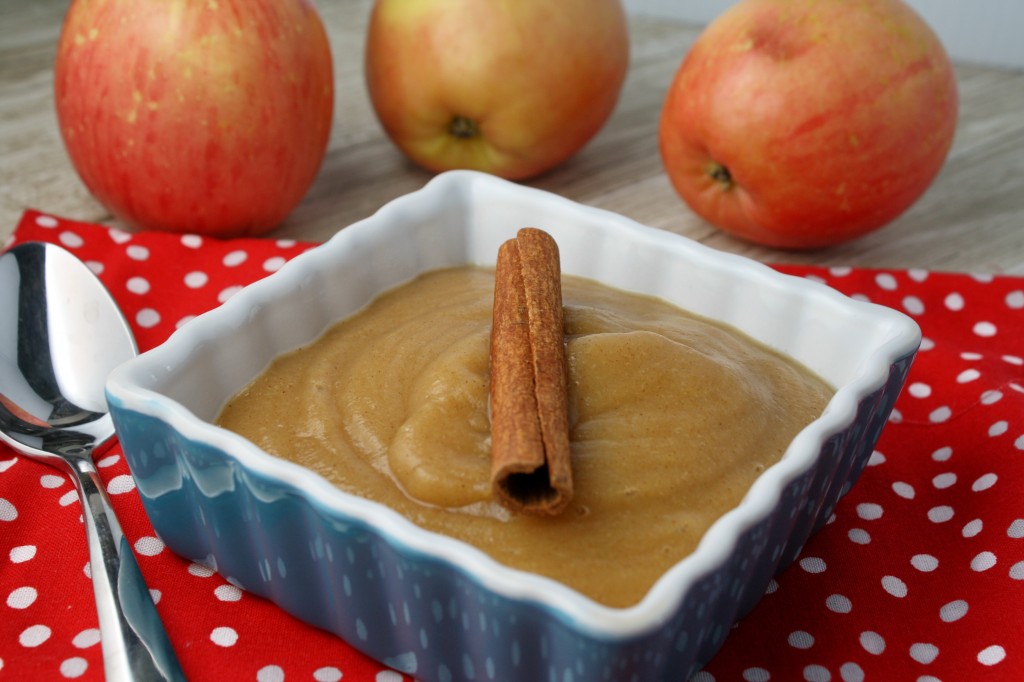 This recipe was shared on Make Your Own Monday, Natural Living Monday, Mostly Homemade Mondays, Tasteful Tuesday, Fat Tuesday, Slightly Indulgent Tuesday,  Hearth & SOul, Traditional Tuesdays, Tuesday Greens, GF Tuesday, Waste Not Want Not,  GF Wednesday, Frugal days Sustainable Ways, Real Food Wednesday, Whole Foods Wednesday, Healthy 2Day Wednesday, Tasty Traditions, Thank your Body, Full Plate Thursday, Wildcrafting Wednesday, Simple Lives Thursday, Pennywise Platter, Wellness Weekend, Whole Foods Friday, Healthy Vgean Fridays, GF Fridays, Simple Meals,