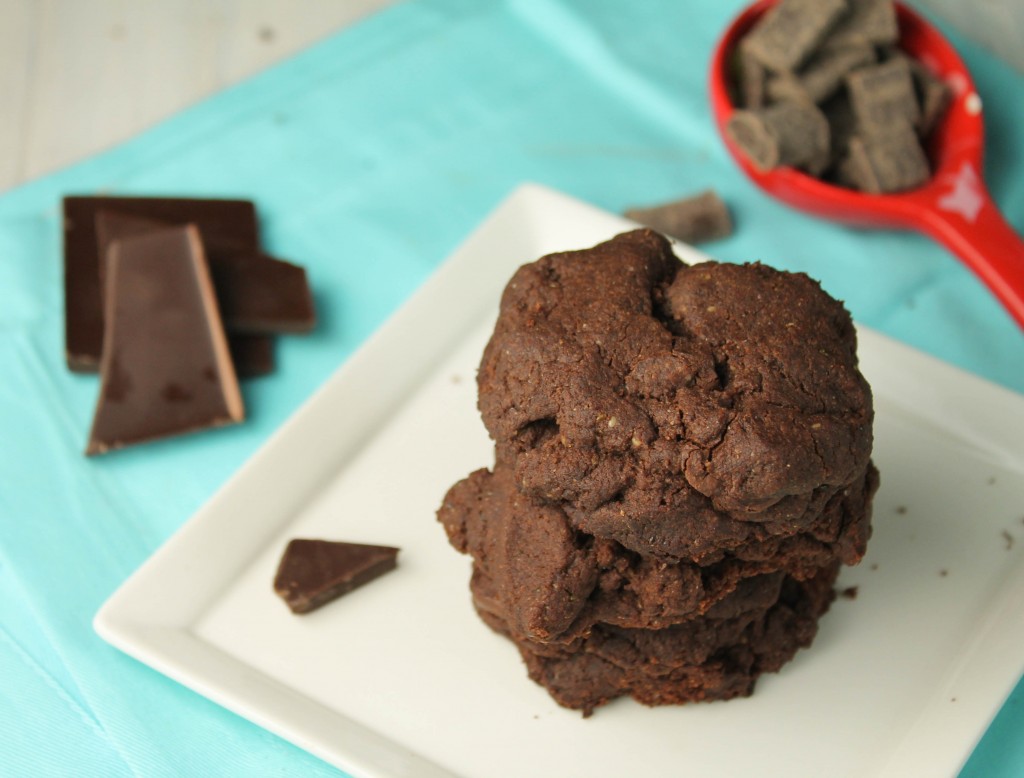 Here is another recipe I worked and tinkered with for quite awhile.  Although it was good every time, I wanted to to achieve a dense cookie texture.  I knew I needed to lose as much of the moisture as possible to achieve this.  It took multiple tries, but I finally hit it!
The results are dense, fudgey and oh so dreamy!!
We prefer to keep them in the freezer after the first day for best texture…they don't freeze so rock hard that you can't bite through them…this is my husband's current favorite cookie!
I have another fudgey chocolate truffle cookie too that everyone always loves, but it contains eggs!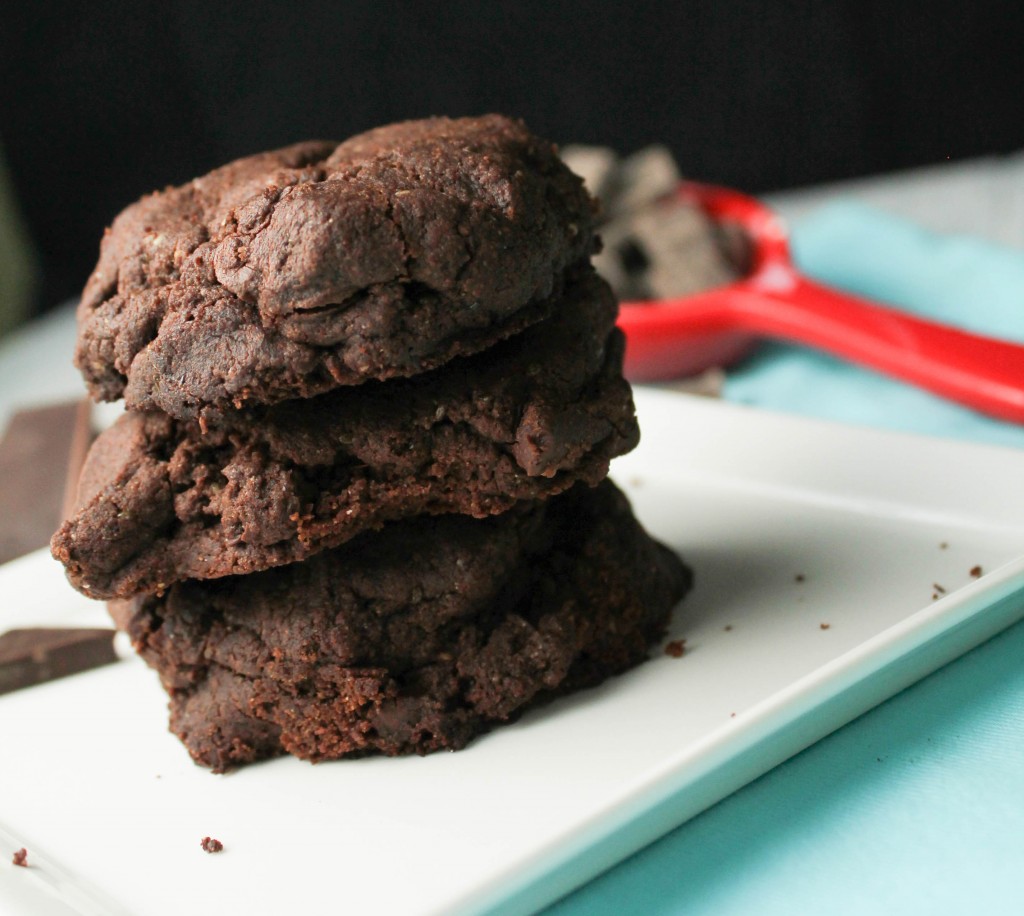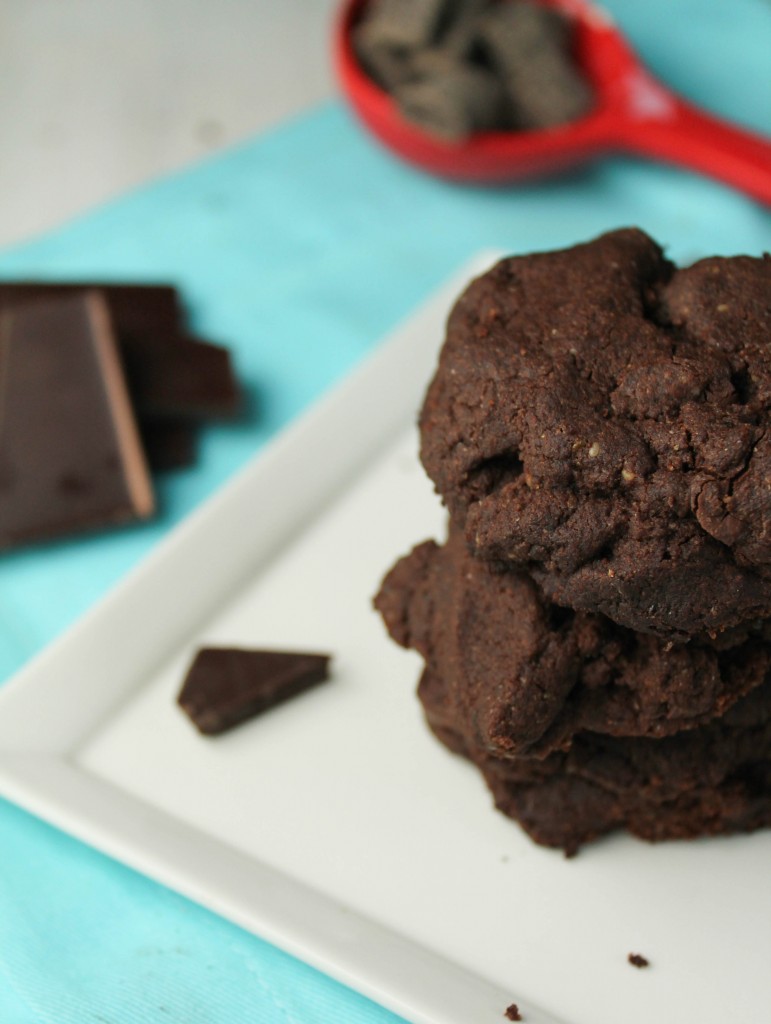 This recipe was shared on Mostly Homemade Mondays, Natural Living Mondays, Make Your Own Mondays, Slightly Indulgent Tuesdays, Fat Tuesdays, Tasteful Tuesdays, Hearth & Soul, Traditional Tuesday, Waste Not Want Not, GF Wednesday, Whole Foods Wednesday, Real Foods Wednesday, Healthy 2Day Wednesday, Wildcrafting Wednesday, Frugal Days Sustainable Ways, Thank Your Body, Tasty Traditions, Pennywise Platter, Wellness Weekend, GF Fridays,Healthy Vegan Fridays, Simple Meals Friday,