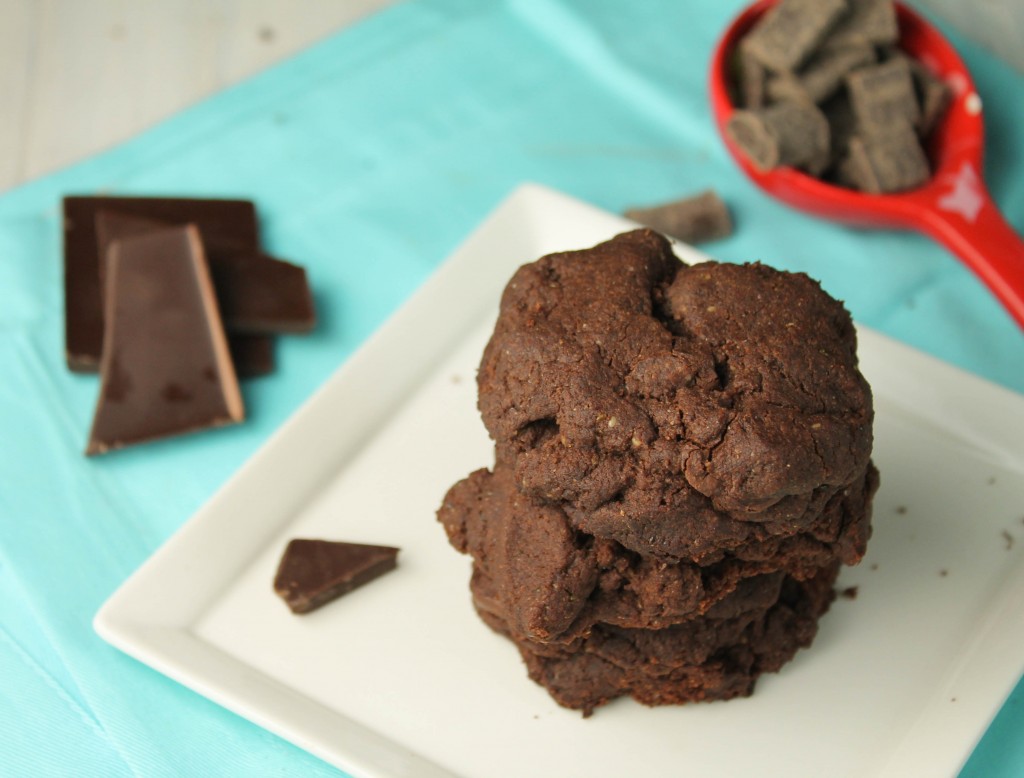 Here is another recipe I worked and tinkered with for quite awhile.  Although it was good every time, I wanted to to achieve a dense cookie texture.  I knew I needed to lose as much of the moisture as possible to achieve this.  It took multiple tries, but I finally hit it!
The results are dense, fudgey and oh so dreamy!!
We prefer to keep them in the freezer after the first day for best texture…they don't freeze so rock hard that you can't bite through them…this is my husband's current favorite cookie!
I have another fudgey chocolate truffle cookie too that everyone always loves, but it contains eggs!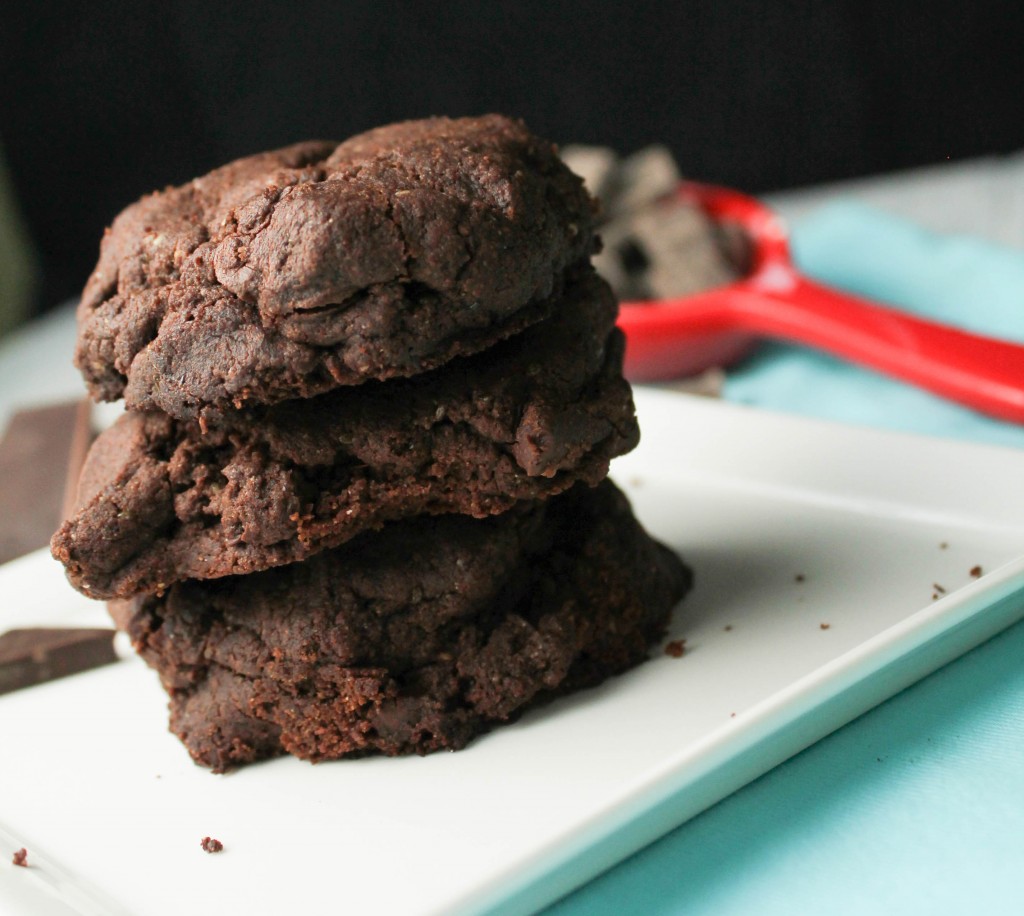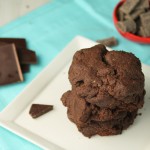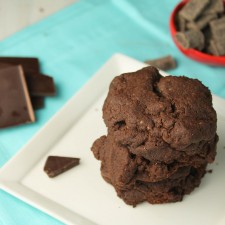 Chocolate Chocolate Chip Cookies - Gluten Free & Vegan
Instructions
Preheat your oven to 350 degrees.

First melt your chocolate and coconut oil together, set aside.

In a mixer, beat the butter, sugar.

Once creamy, beat in the applesauce, chia meal, vanilla, and the coconut oil/melted chocolate. Beat on high speed for a couple of minutes.

With the mixer still on medium, add in your baking soda, guar gum, and sea salt.

Continue with the flours.

Mix in your chocolate chips.

If batter seems thin, chill for about 10 minutes (as the chocolate and coconut oil cool, the dough hardens significantly!)

Place balls of about 2 tablespoons of dough on your cookie sheet, these will not move much, just press down to about 3/4" thick

Bake for 8-9 minutes until just set. DO NOT OVER COOK!

Let cool for a couple of minutes to firm up before transferring to a cooling rack.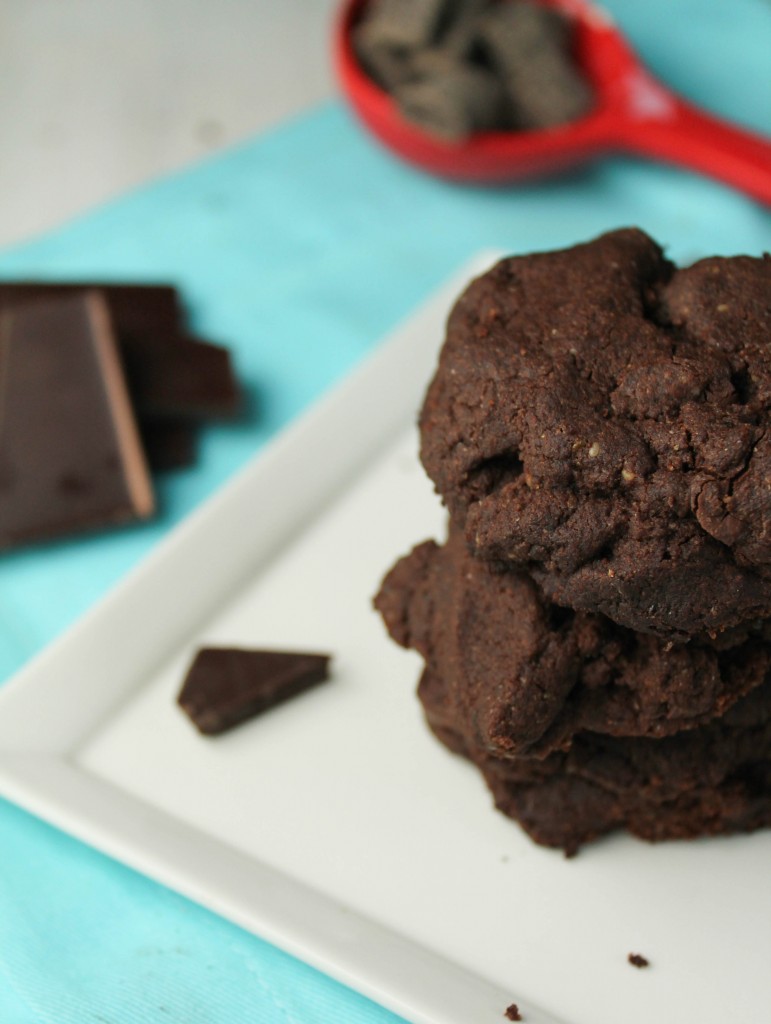 Any of the links in my posts may be affiliate links. If you click on them and make a purchase, I might make a commission. Your support is much appreciated and pays for the cost of running this free resource!