A high protein quiche ready in a fraction of the time with use of an Instant Pot?  It IS possible! The Instant Pot has gathered quite the cult following in the last few years, and for good reason!  I use mine frequently and I love how it saves me so much time and frees up my stove for other uses (and less mess!) It is the busy mom's best friend!! About a year ago, I discovered that my whole family LOVES quiche, and it came together in a snap for me!  I had to figure out  how to make it in the Instant Pot for busy school mornings….and boy oh boy, delicious!!  These reheat well too, so make more than you need if you want! If you are looking for some new recipes to get you out of a breakfast rut, or are looking for new ideas to feed your family a healthy breakfast before starting their days, look no further!  These crustless personal quiches are just the ticket! One of the best things about quiches is how flexible they are.  You can choose any meat to add in, or leave it out altogether.  You can add any allowed cheese or leave it out.  Your sauteed vegetable options are endless!  If it makes a good vegetable saute, then it can be good in a quiche!  That's why this recipe works for most anyone following a special diet.  Leave out what you can't have, and play around with all the rest!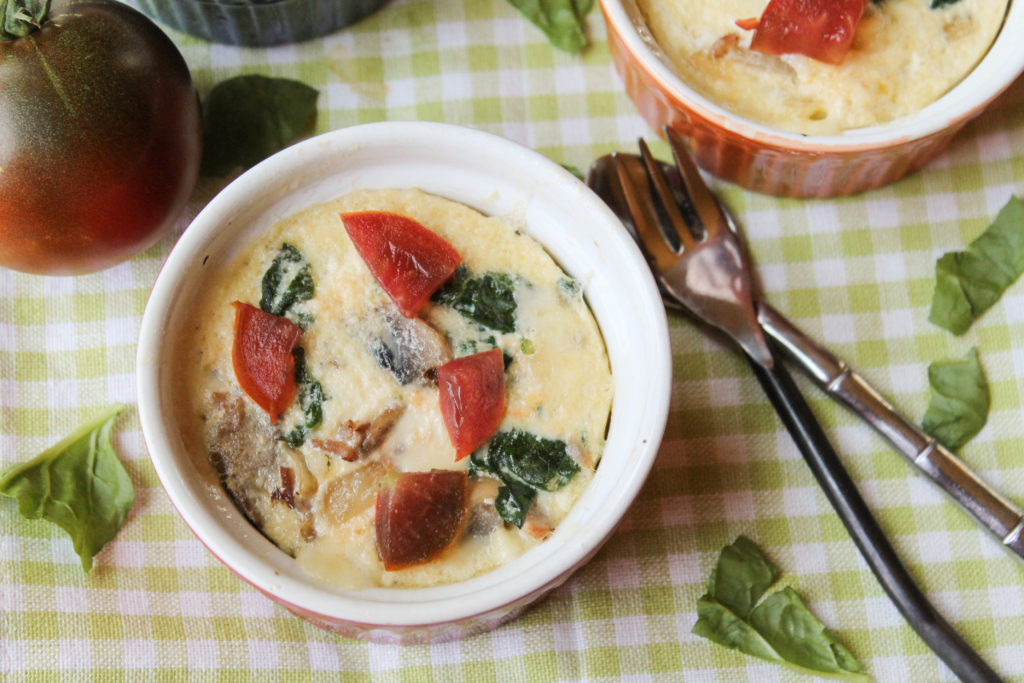 Want some more healthy breakfast options?  Try some of these recipes too!
If you want some more Instant Pot inspirations, check out all my recipes that use it!
Instant Pot Quiche - Keto, Paleo, Whole 30
Author:
Tessa the Domestic Diva
Prep time:
Cook time:
Total time:
Ingredients
1 tablespoon butter, ghee, or coconut oil
½ cup torn spinach
½ cup diced mushrooms
¼ cup diced onion
¼ diced ham
4 eggs
2 tablespoons any milk (unsweetened if non-dairy)
2 tablespoons whole milk ricotta cheese (omit for dairy free or Whole 30)
½ cup any cheese, shredded (omit for dairy free or Whole 30)
¼ teaspoon sea salt
Instructions
Prepare 4 4oz ramekinsby greasing (be sure they fit into your Instant Pot)
Ina large skillet over medium heat, cook the vegetables and ham in the fat.
Cook about 5 minutes until vegetables are soft, but not brown.
Meanwhile, in a bowl, whisk the remaining ingredients.
Stir the cooked vegetables into egg mixture.
Add 1 cup of water to the bottom of your Instant Pot.
Spoon the mixture evenly into the 4 ramekins and set on top on steaming trivet in the Instant Pot.
Set the 'manual' time for 6 minutes.
Quick release.
Remove and enjoy!!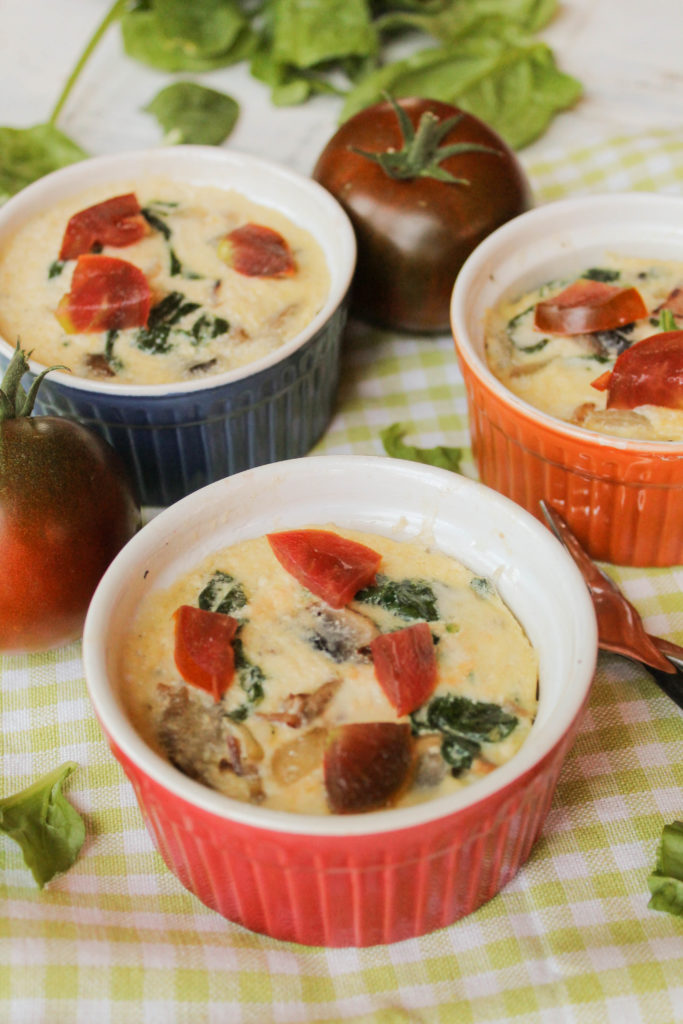 Any of the links in my posts may be affiliate links. If you click on them and make a purchase, I might make a commission. Your support is much appreciated and pays for the cost of running this free resource!