This blog post will be a bit lengthy as it includes three different recipes.
I have mentioned before, we LOVE Mexican food in this house.  If I ask my husband for any sort of request, you can bet tacos will be one of them.  These are basically our tacos, made into a chimichanga!  I LOVE chimis, but there is no way you will ever find me deep frying: I just can't bring myself to do it, I guess I know too much about the health!!
So how do you create a crunchy, crisp exterior with out the deep fryer?  I'll teach you!!  Your fillings can be whatever you want, but THIS time, I used my Spanish rice recipe, my refried bean recipe, and  some deli chicken that needed to be used.  I have also made this with ground meat filling, and pulled pork fillings…..so do YOUR thing to it too!
Consider this a technique lesson and do all the fillings yourself!
It's also noteworthy that this meal usually takes me about 30-45 minutes (depending on how many garnishes I prepare and how many times I scramble to find another exciting wooden spoon for the baby to chew on!)  It looks like a lot, but it's really not so bad (but it WILL use a lot of pots!).  And once the chimichangas are in the oven, you have time to clean up before dinner!
Beans: (6 servings @ 79 calories, .7 g fat, 13.3 g carbs, 4 g fiber, 1.3 g sugars, 4.4 g protein)
Rice: ( 6 very large servings @ 227 calories, 5.8 g fat, 40.2 g carbs, .4 g fiber, .4 g sugar, 4.4 g protein)

***to save unused tomato paste for another use, I open both ends of the can with an opener.  I push one lid all the way through to the other side to deposit to whole cylinder onto a piece of waiting plastic wrap, close it up and freeze it.  I find this quite handy as so many recipes only call for a tablespoon here or there, and I hate any food to go to waste!  I slice off the frozen paste as I need it.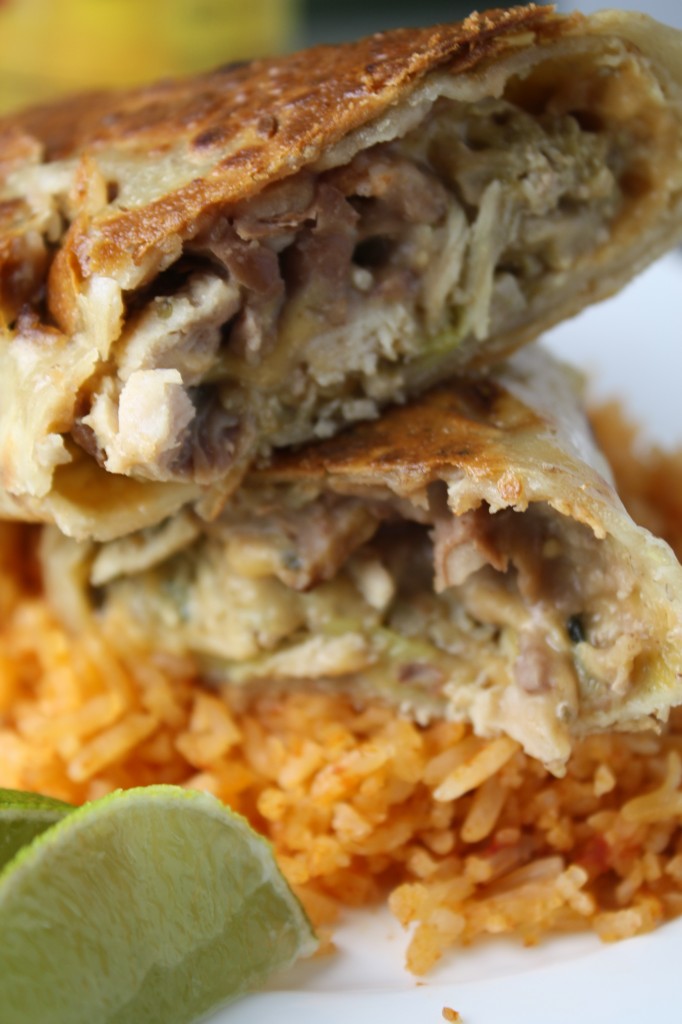 This recipe was shared on  Natural Living Monday, Mostly Homemade Monday, Made By You Monday,  Fat Tuesday,Tuesday Talent Show, Totally Talented Tuesdays, Tasty Tuesdays,  Hearth & Soul, Homestead Barn Hop, Tip Me Tuesday, Gluten Free Wednesdays, Waste Not Want Not, Wildcrafting Wednesday, Real Food Wednesday, Fresh Foods Wednesday,  Wellness Wednesdays,  Full Plate Thursday, Thriving on Thursday,  Simple Lives Thursday,  Pennywise Platter, Raw Foods Thursday,  Whole Foods Friday, GF Friday,  Real Foods Friday, Fight Back Friday, Simple Meals Friday, Savouring Saturday,