Like many of you out there..I am CRAVING greens right now!!
After the deluge of the holidays, I am content to avoid sugar and overeating for a very long time (I'd like to say forever..but then I probably wouldn't be being realistic with myself!)!!
I stumbled upon this recipe at The Willing Cook, one of my blogging comrades.  I was eager to give this recipe a go, and I was NOT disappointed!
I was never much of a cabbage person growing up, but have since learned to love it.  It's nutritious, cheap, and adds great crunch to so many things.    I love how this salad will keep it's crunch even with the dressing on it….makes it easy to eat this for a lunch the next day!  I can also see how this will be a perfect picnic salad come summer too!
So grab the groceries, and put this on the list…a must try recipe!!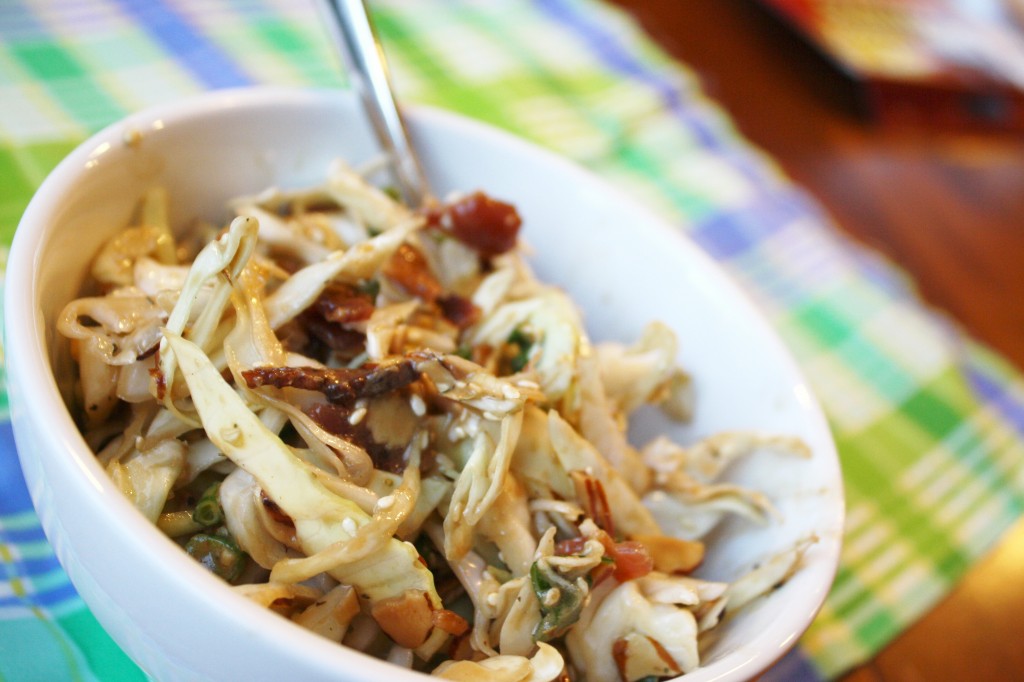 This recipe was shared on: Slightly Indulgent Tuesdays, GF Wednesdays,Frugal Days Sustainable Ways, Seasonal Celebration Wednesday, Thank Your Body Thursday, Tasty Traditions, Pennywise Platter, Raw Foods Thursday, Simple Lives Thursday, Wellness Weekend, GF Friday, Fight Back Friday, Whole Foods Friday,Healthy Vegan Friday, Fresh Bites Friday, My Meatless Monday, Make Your Own Monday, GF Monday, Natural Living Monday, Fat Tuesday, Slightly Indulgent Tuesdays,Tasteful Tuesdays, Hearth & Soul, Traditional Tuesdays,