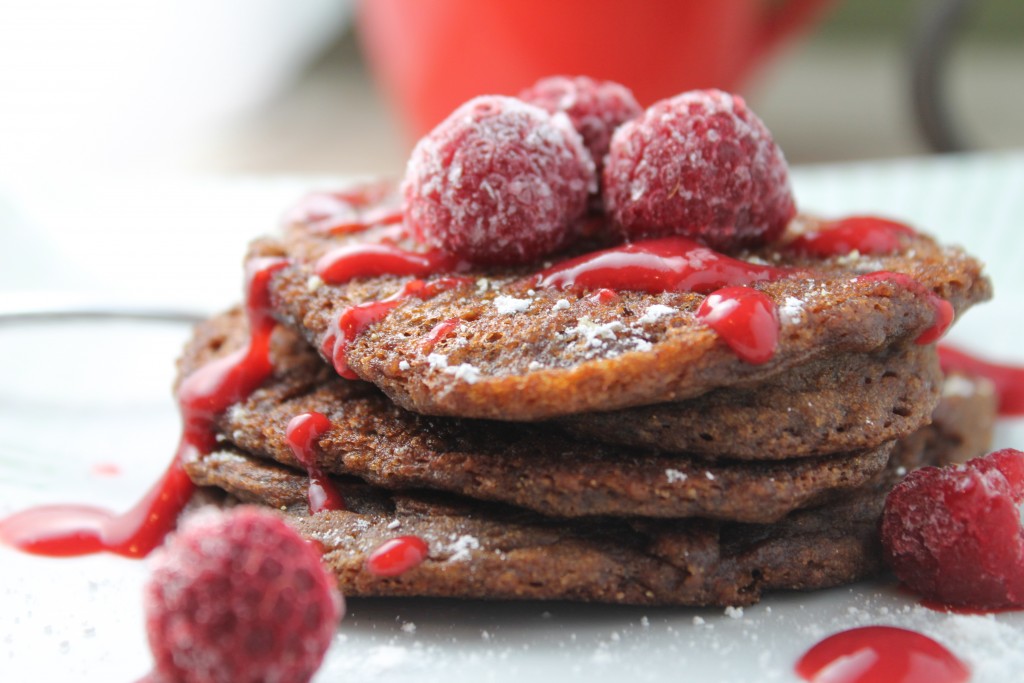 A sneaky serving of vegetables for those kids who shy from them.  My daughter asked for chocolate pancakes, and I wanted to offer them to her.  But they needed to be as nutritious as I could make them and still get her to eat them.  Good lord, the the hoops we jump through as mommies!  Craziness!
These pancakes almost seemed like a dessert, but with no traditional syrup, and very little sweetener, they were anything but.  The combination of berries and chocolate is a marriage made in heaven, enjoy!
You may also want to check out my Pumpkin Pancakes!
ALTERNATE TOPPING IDEA:  Favorite nut butter with sliced bananas!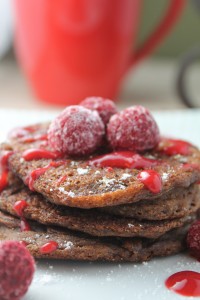 This post was shared on Hearth & Soul, Traditional Tuesday, GF Wednesday, Frugal Days Sustainable Ways, Healthy2Day Wednesday, Kids in the Kitchen, Real Food Wednesday, Whole Foods Wednesday, Thank Your Body Thursday, Simple Live Thursday, Keep It Real Thursdays, Pennywise Platter, Wellness Weekend, Fresh Bites Friday, Fight Back Friday, GF Friday, Fill Those Jars Friday, Whole Foods Friday, Simple Meals Friday, Healthy Vegan Fridays, Gallery of Favorites, Seasonal Sunday, Monday Mania, Natural Living Monday, Make Your Own Monday, Better Mom's Linky, GF Monday, Tasty Tuesday, Fat Tuesday, Slightly Indulgent Tuesday, Traditional Tuesdays, Hearth & Soul,
Any of the links in my posts may be affiliate links. If you click on them and make a purchase, I might make a commission. Your support is much appreciated and pays for the cost of running this free resource!