Little dark truffley cookies.  Really?!  I think I have died and gone to heaven!
Before having to cut foods out, these were one of my favorite cookies.  Dark chocolate…if it hasn't been made abundantly clear yet…I LOVE IT!!.  These cookies are like little dark truffles: dense and chewy with a dark chocolate flavor.  While this certainly doesn't qualify as health food, I am all about the simple pleasures in life every once in awhile.  It took several tries, but I have finally tweaked this to work…let's see what you think!!
INGREDIENT NOTES:
I like to use a high quality cocoa powder in all my recipes, I notice a very big difference.  One of my favorite is Dagoba, however there are many good brands out there.
If you are using stevia, I recommend NuNaturals Stevia…it does not have a noticeable aftertaste like many 1of the brands out there.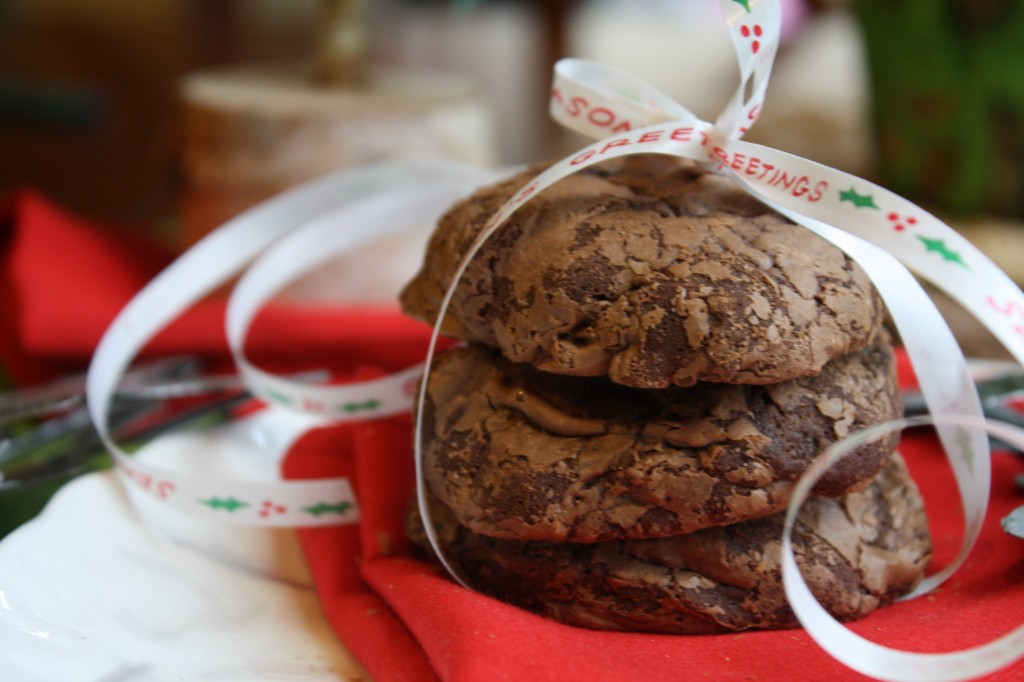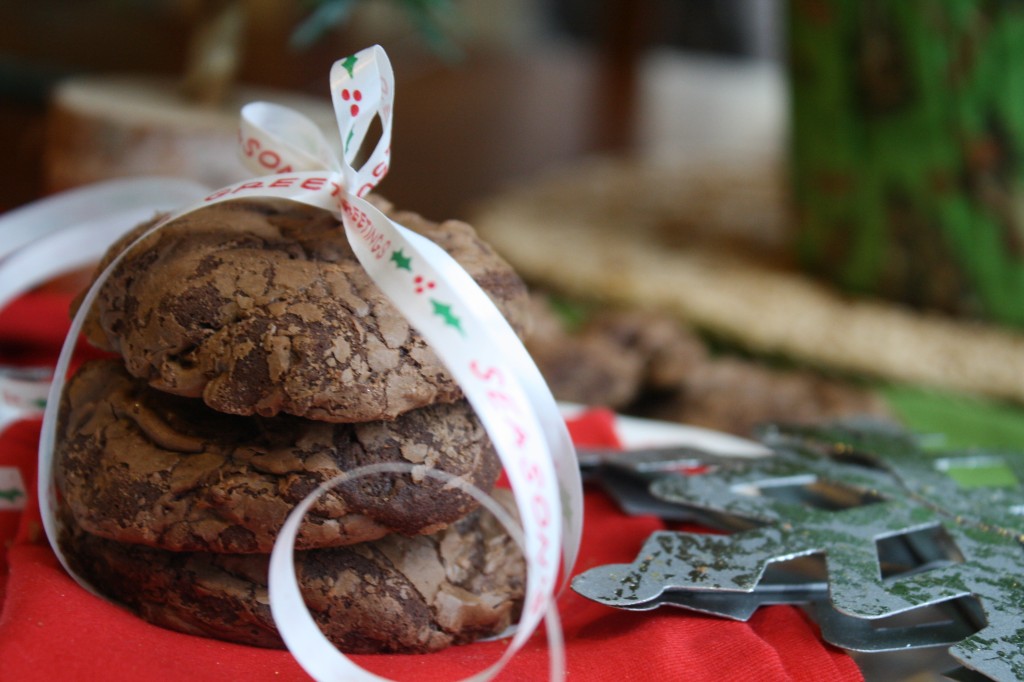 This recipe is linked to Sugar-Free Sunday, My Meatless Monday, Natural Living Mondays, Monday Mania, GF Mondays, Make Your Own Mondays, Slightly Indulgent Tuesdays, Tasty Tuesdays, Fat Tuesday, Hearth & Soul, Traditional Tuesdays, Wheat-Free Wednesday,  Real Food Wednesday, Frugal Days Sustainable Ways, GF Wednesday ,Healthy 2Day Wednesday, Kids in the Kitchen, Seasonal Celebration Wednesday, Whole Foods Wednesday,  Thank Your Body Thursday, Simple Lives Thursday, Made From Scratch, 12 Days of Christmas Goodies, Wildcrafting Wednesday, Keep It Real Thursday, Pennywise Platter,  GF Friday, Whole Foods Friday, Simple Meals Friday,