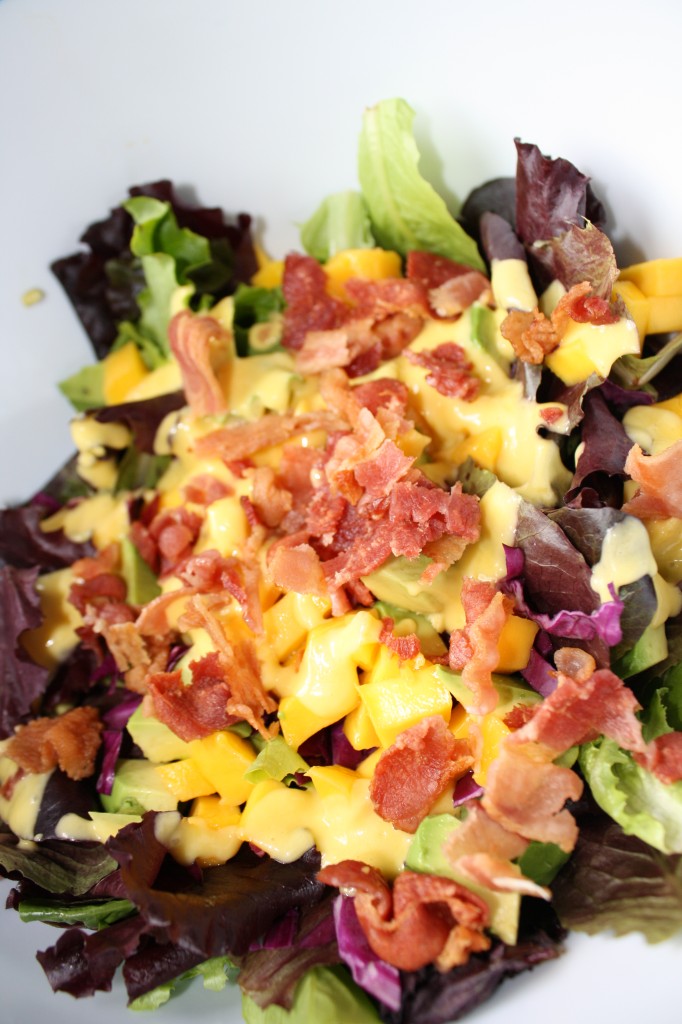 I would like to thank Kim from Cook It Allergy Free for the inspiration for this salad.  I can't tell you how wonderful it is to have blogs like hers out there that cater to multiple food allergies!  What a lucky day we live in to have all sorts of wonderful, idea inspiring resources out there to us.  It helps you feel just a bit less isolated in your food allergy journey.
When I first saw her salad, it looked SO unusual, I just  HAD to try it and see how it all married together.  I absolutely love sweet and salty combinations, and this was too colorful not to work with!
Her original recipe used pineapple, and that is one of the fruits I need to forgo for awhile, but I thought mango would fill in nicely…and boy was I right!!  I could eat this salad everyday, it is so scrumptious, and so beautiful to look at.  I love to eat it for my lunch and make a pig of myself eating a whole bowl…it's just so darn good!  So even though it might sound a bit weird…just TRY it, and then see for yourself!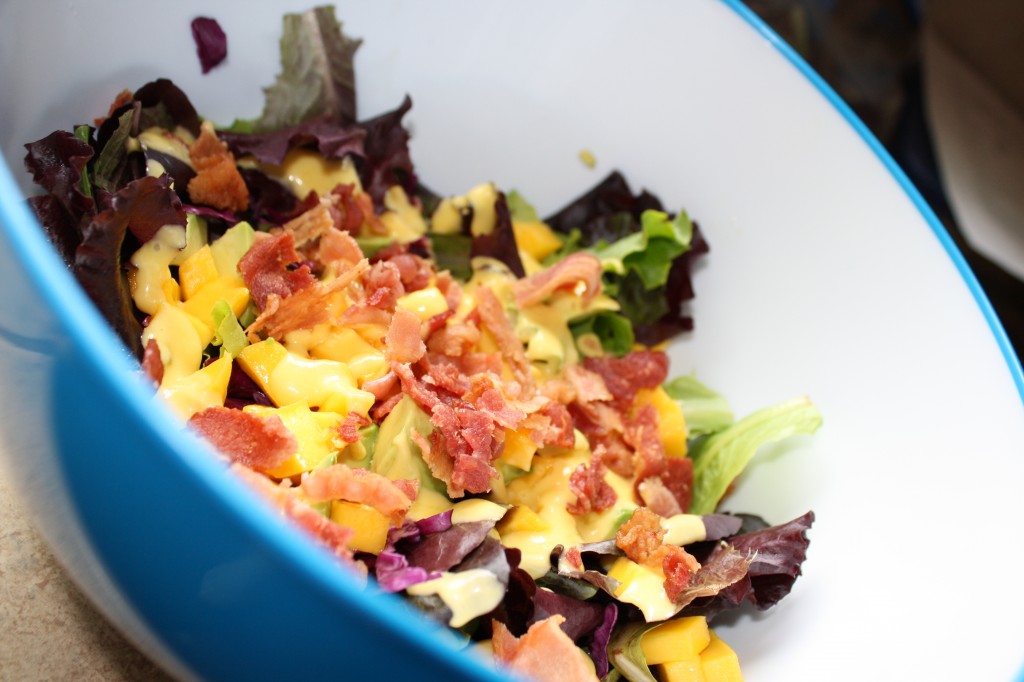 This recipe was shared on Summer Salad Sunday, Make Your Own Monday, Slightly Indulgent Tuesday, Fat Tuesday, Tasty Tuesday, Hearth & Soul, Gluten Free Wednesday, Frugal Days Sustainable Ways, Real Food Wednesday, Kids in the Kitchen, Whole Foods Wednesday, This Chick Cooks, Pennywise Platter, Simple Lives Thursday,Full Plate Thursday, Fight Back Friday,  Seasonal Celebration Sundays, Sugar Free Sumdays, Monday Mania,Melt in Your Mouth Monday, My Meatless Monday,