I am sorry.  I will go ahead and say it now.  I am sorry because once you make these incredibly easy and unbelievably good little morsels, you will curse my name for bringing them into your house.  Unless of course your one of those people that can control yourself when tempting foods are around (teach me please!).
The only reason I made these was because I knew I could make them super small and portion control myself with just two.  But that takes real will power…these are SO yummy!
Dark chocolate, coconut, dense fudgy texture, and no refined sugars…..a perfect treat!!  And don't forget that heart healthy coconut oil, dare I call these health food?!
So don't say I didn't warn you!  Hail Merry is one of those companies I am happy to support, doing good things for our bodies…I love responsible companies! I created this recipe going off the back of the Hail Merry Choco Macaroons ingredient list (and they are JUST as yummy!).  And if you like Hail Merry Lemon Tarts, see my knock off recipe!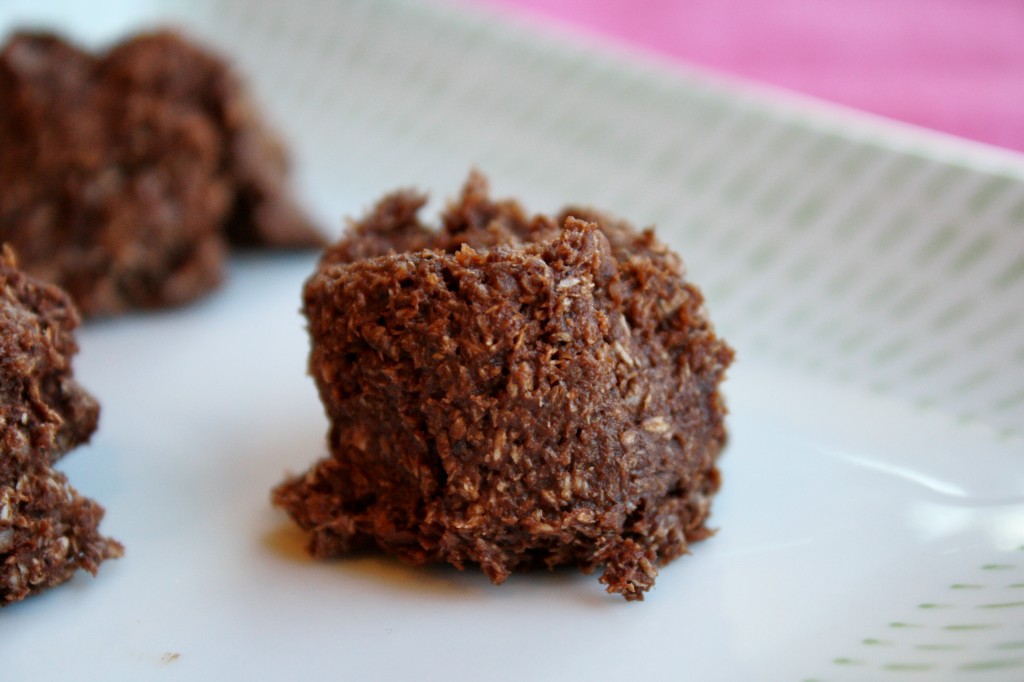 This recipe was shared on Mostly Homemade Mondays, Natural Living Mondays, Totally Talented Tuesdays, Fat Tuesday, Naturally Sweet Tuesday,GF & DIY Tuesdays, Hearth & Soul, Tasty Tuesdays, Waste Not Want Not, Wonderful Wednesday, GF Wednesday, Real Foods Wednesday, Wellness Wednesday, Full Plate Thursday, Thank Your Body Thursday,  Pennywise Platter, GF Friday,