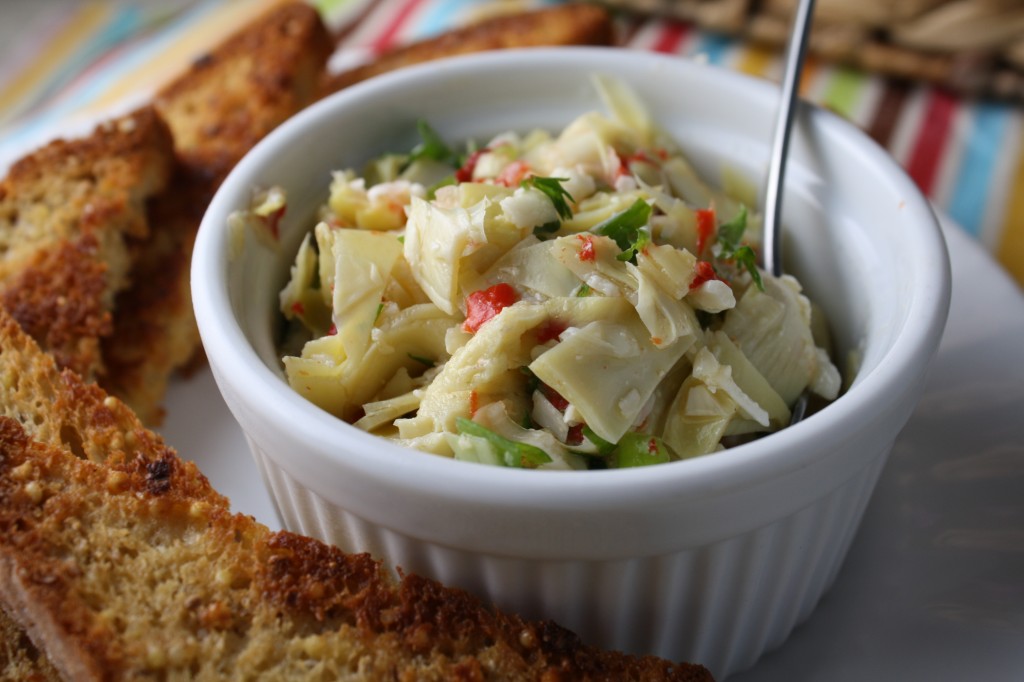 While I have a traditional paleo hot artichoke dip, this dip is just as delicious and heart healthy! it is perfect for hot weather dayswhen an oven seems like too much.
I love how a few simple ingredients can marry and create something so divine.  This tapenade has an Italian flare, and any guest would be happy to gobble this down as an appetizer.  I love to eat it for a quick snack too, and since my husband won't touch artichokes (silly man!) it means I get more for myself!
This is thrown together in 10 minutes, and does even better as it marinates in the fridge.  Enjoy!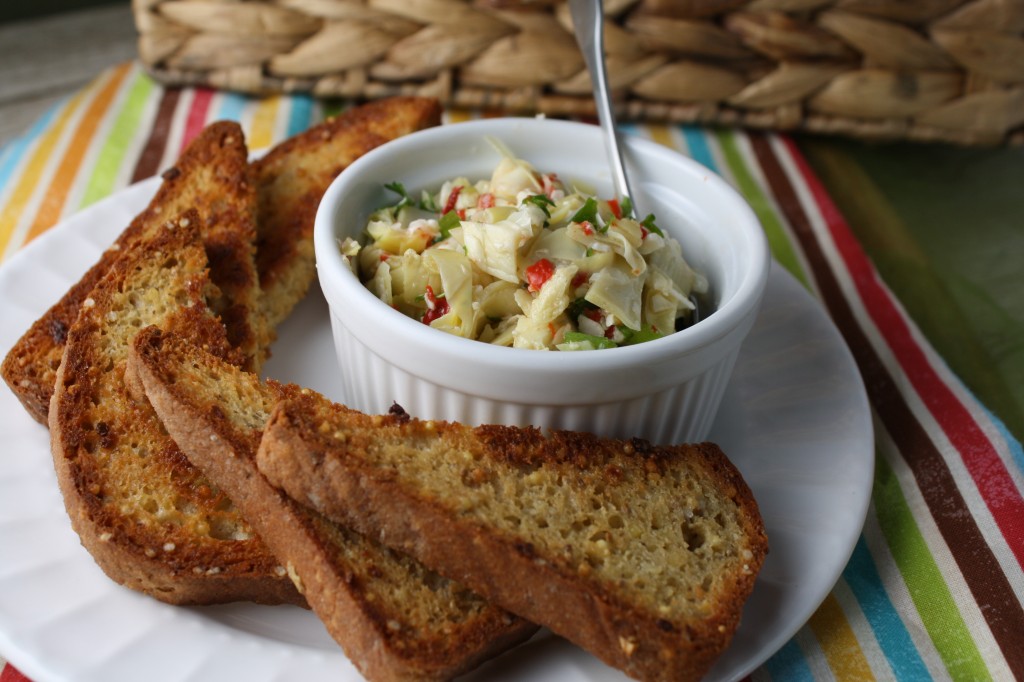 This post was shared with  Fat Tuesdays, Hearth & Soul, GF Wednesday, Waste Not Want Not, Foodie Friday, Real Food Friday, GF Friday, Let's Get Real Fridays, Savoring Saturdays