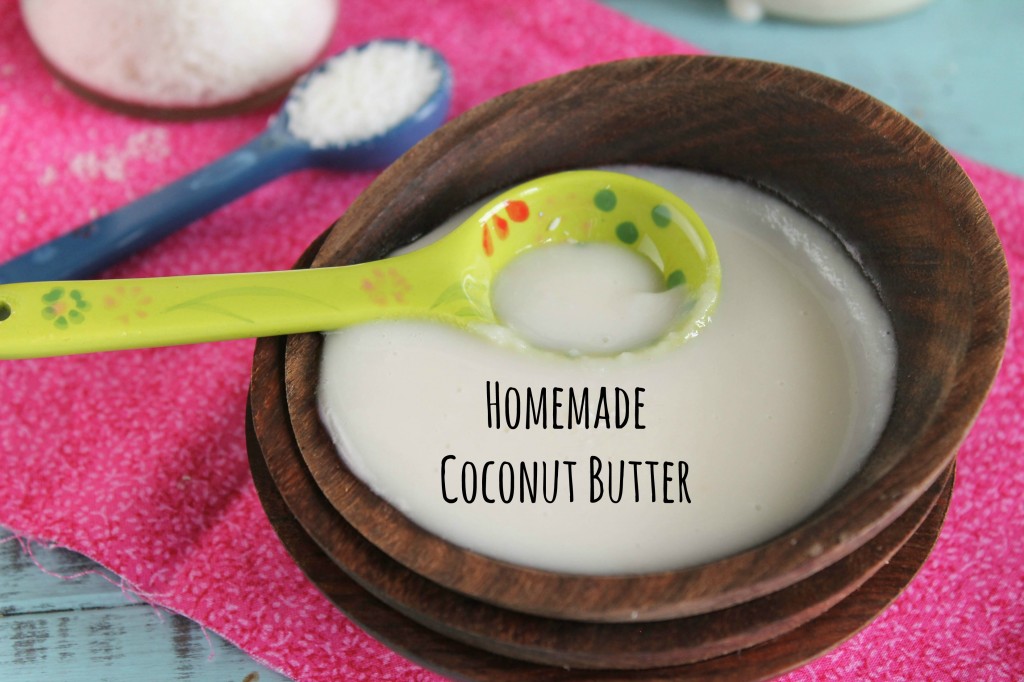 Love.  I love this creamy, rich spread.  Loaded with MCFAs  (medium chain fatty acids), this once shunned superfood has been reborn with new research and understanding of it's healthy profile.  Simply, medium chain fatty acids are easily assimilated into energy within the body, fats your body NEEDS! So instead of storing it as fat, your body can USE it for energy!!
I remember when I first discovered coconut butter.  My sister and I had purchased a jar of this not even knowing the difference between coconut oil and coconut butter.  (We figured they were same!).  Coconut oil is just the oil,and coconut butter is all the coconut flesh INCLUDING the oil!!  We simply wanted to make a recipe of Samoas, and the recipe called for it.  But at one taste…we were hooked.  And you will be too.  Trust me.
NUTRITIONAL HIGHLIGHTS:
This is one of those posts that I even hesitated to write.  I figured most people already knew how to do it.  But I also know there are some who do not, and that for some of you, coconut butter might be something new and unfamiliar.  And really, this creamy spread is so easy, anyone can do it, it just takes a tiny bit of patience, and 5 minutes of your time.  And time is valuable in our busy lives, I know I would rather be playing yet another rousing game "Busytown" with my kids than always being in the kitchen.  Let's also consider it costs upwards of $8 for a jar in the grocery store!  This is a much more frugal option, and a very attainable luxury.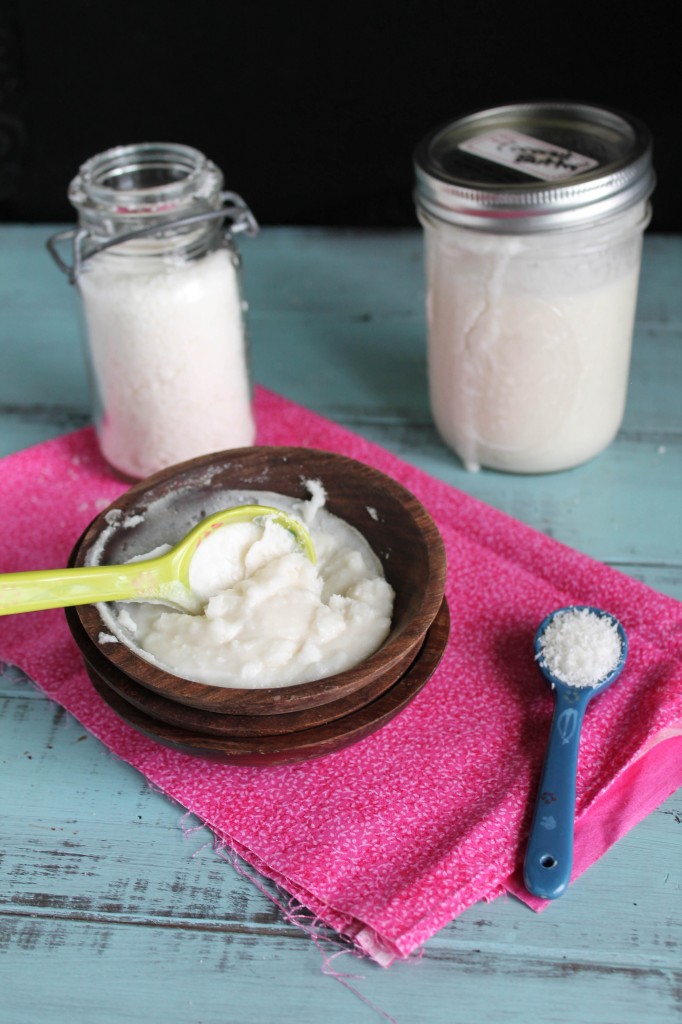 SPECIAL TOOLS:
STORAGE: With its high antioxidant properties, coconut butter lasts for awhile (months) in the pantry!!
Here are some recipes to try using coconut butter:
Here are some other ideas:
In what ways do you like to use coconut butter?  Do you have recipes you could share with us in the comments?
If you are a visual learner, I have a video you can watch!  It is a bit long, but until I figure out how in the heck to cut clips out, this will have to do!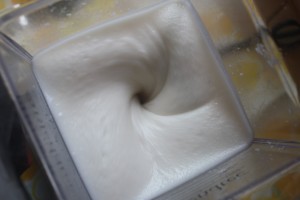 Liquified and running smoothly
If you add some coconut oil to the mixture, it will be slightly more spreadable at room temp.  But through the winter, the butter is hard! For smoothies, I just chisel some out for use.   For other uses, I prefer to just heat the butter slightly for 20 seconds in the microwave, or leave it a warm place on my stove.   When it is actually warm outside here in the NW, this takes care of itself. and the butter remains more soft.
This post was shared with Make Your Own Monday, Mostly Homemade Monday, Natural Living Monday, Fat Tuesday, Tasteful Tuesday, Slightly Indulgent Tuesday, Tuesday Greens, Hearth & SOul, Traditional Tuesday, Well Fed Wednesday, GF Wednesday, Frugal Days Sustainable Ways, Real Food Wednesday, Seasonal Celebration, Whole Foods Wednesday, Wildcrafting Wednesday, Healthy2Day Wednesday, Full Plate Thursday, Thank Your Body Thursday, Raw Foods Thursday, Tasty Traditions,Pennywise Platter, Simple Lives Thursday, GF Fridays, Fight Back Fridays, Lunchbox Love, From the Famr Hop., Healthy Vegan Friday, Simple Meals Friday, Whole Foods Friday,
Any of the links in my posts may be affiliate links. If you click on them and make a purchase, I might make a commission. Your support is much appreciated and pays for the cost of running this free resource!