Maybe because I grew up eating it…but I have always loved my mom's lasagna the best. We are creatures of habit, but anyone who eats her recipe always enjoys it, so it must be good by itself too!
I have also noticed that a lot of people avoid making lasagna, making the wrong assumption that it is time consuming…not at all!!
Best of all, you can easily make a double batch, freeze one pan for later or share it with a lucky friend.  This a favorite meal to send to friends in need!
Of course, I have been CRAVING this, in fact I had a pan in the freezer I had made before my son was born waiting for us. Then of course food intolerances galore set in, and the gluten and dairy in it were out. So for those of you still able to, use regular lasagna noodles, and the cheese mix to follow…OR try something new and just as delicious!
VEGAN?  Simply replace the ground beef with roughly 3-5 cups chopped veggies – onion, bell peppers, zucchini, mushrooms, spinach…whatever sounds good.  You will saute the veggies in olive oil until tender, adding the spices and tomato sauce at the end.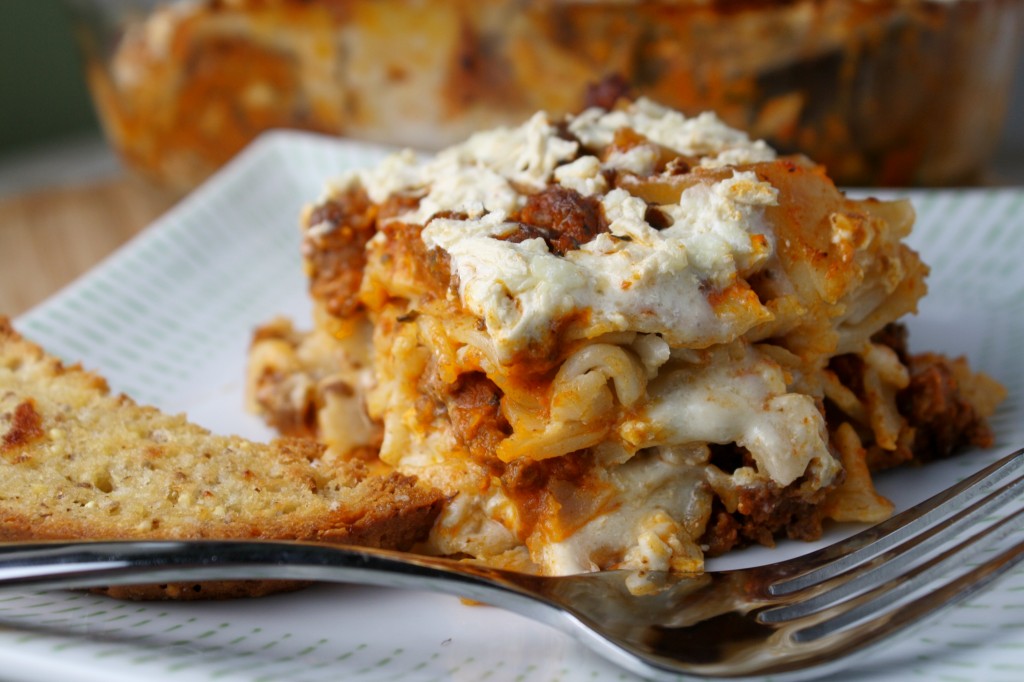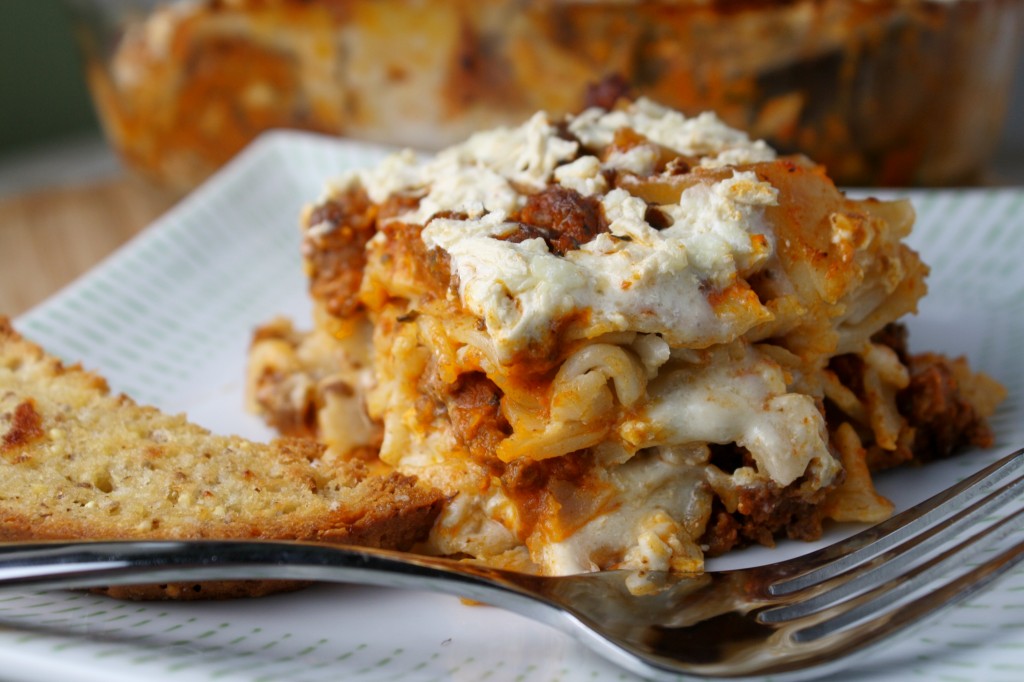 This recipe was shared on Natural Living Monday, Mostly Homemade Monday,  Fat Tuesday, Hearth & Soul, Tuesday Talent Show, Totally Tasty Tuesdays, Tasty Tuesdays, Tuesday Greens, Gluten Free Tuesday, Gluten Free Wednesdays, Waste Not Want Not, Wildcrafting Wednesday, Real Food Wednesday, Fresh Foods Wednesday,Frugal Days Sustainable Ways,  Wellness Wednesdays,  Full Plate Thursday, Thriving on Thursday, Simple Lives Thursday,   Pennywise Platter, Whole Foods Friday, GF Friday, Wellness Weekend,  Fight Back Friday, Simple Meal Friday, Savouring Saturday,

Any of the links in my posts may be affiliate links. If you click on them and make a purchase, I might make a commission. Your support is much appreciated and pays for the cost of running this free resource!