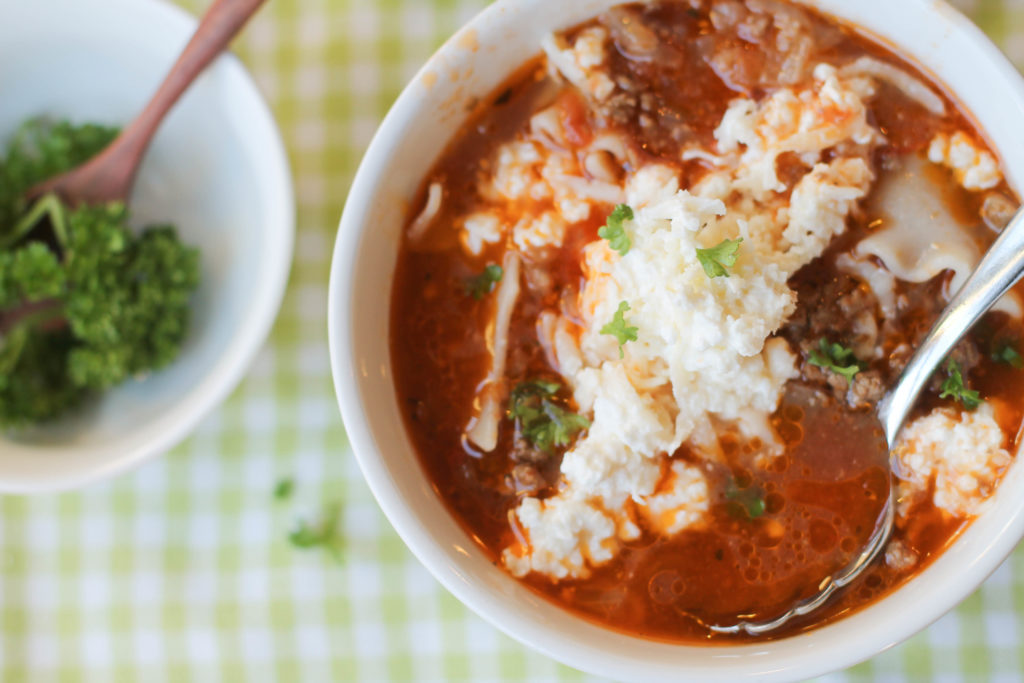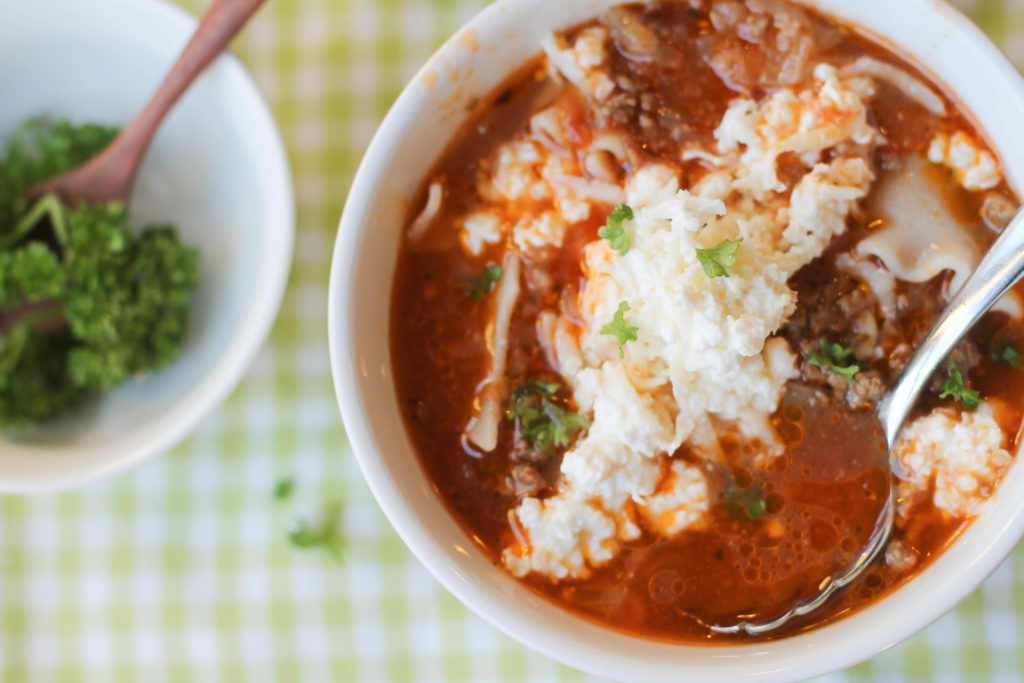 Lasagna in soup form = super quick lasagna flavors with no time spent assembling!!
My mom's lasagna was always a huge hit growing up.  I remember thinking as an adult that the dish would be SO labor intensive….but really it is quite quick like lots of casseroles!
Years ago I saw a picture for a lasagna soup and thought it was totally brilliant.  What a creative idea!  When I actually recreated it using my mom's recipe as a base, I was not to be disappointed!  It really does taste just like lasagna in soup form and comes together in under 30 minutes.  With most kids adoring noodles and cheese, you have an added bonus of a totally family friendly recipe.
So get cooking and make a warming, comforting bowl of lasagna soup!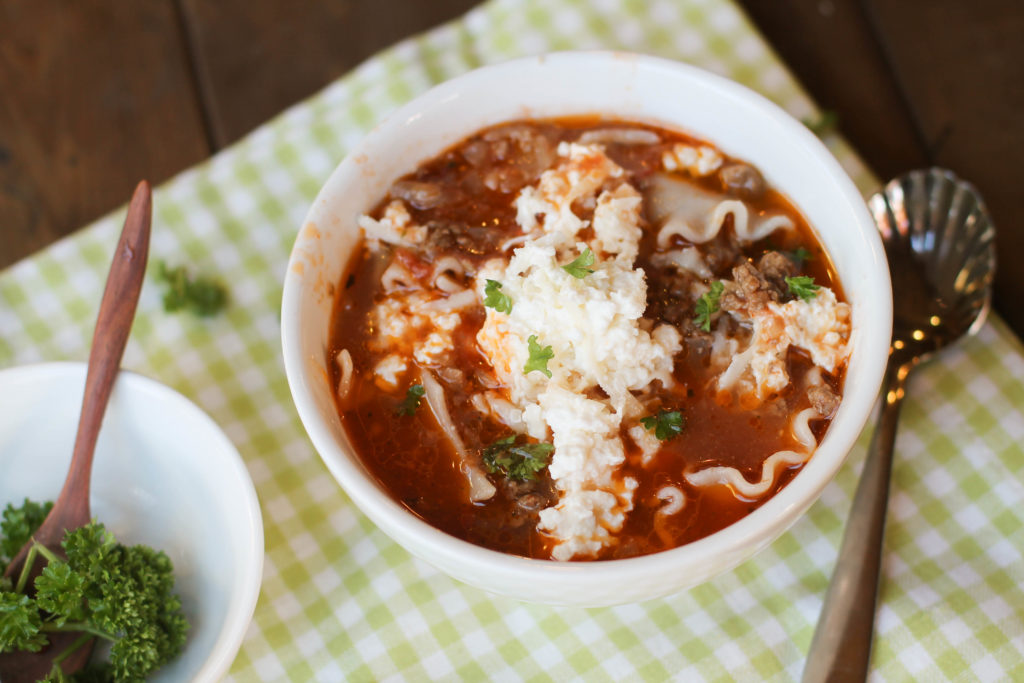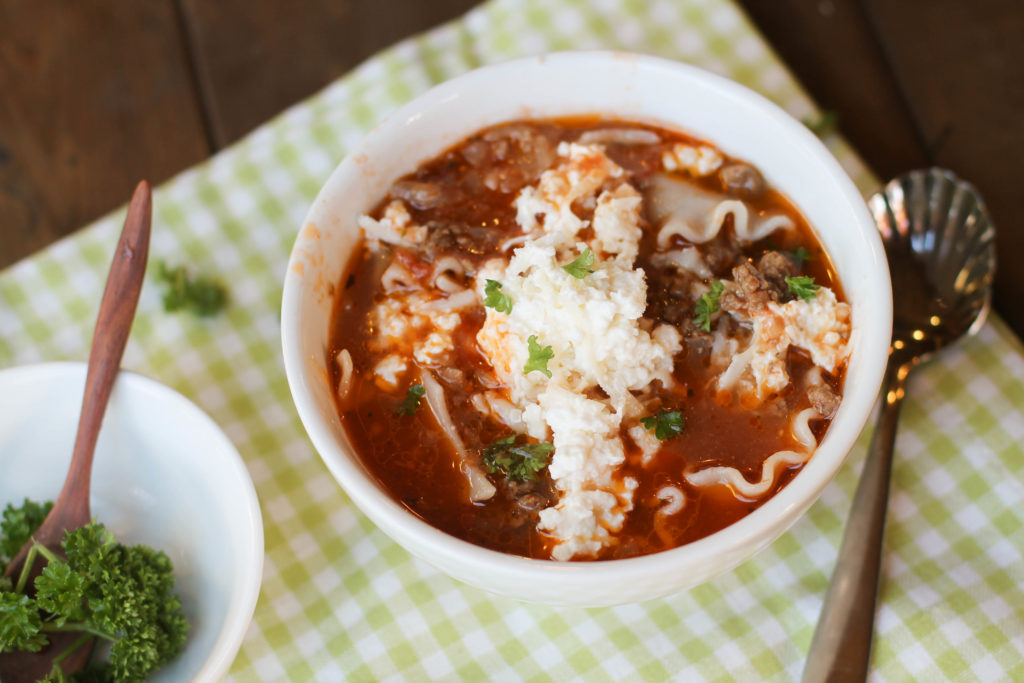 Any of the links in my posts may be affiliate links. If you click on them and make a purchase, I might make a commission. Your support is much appreciated and pays for the cost of running this free resource!