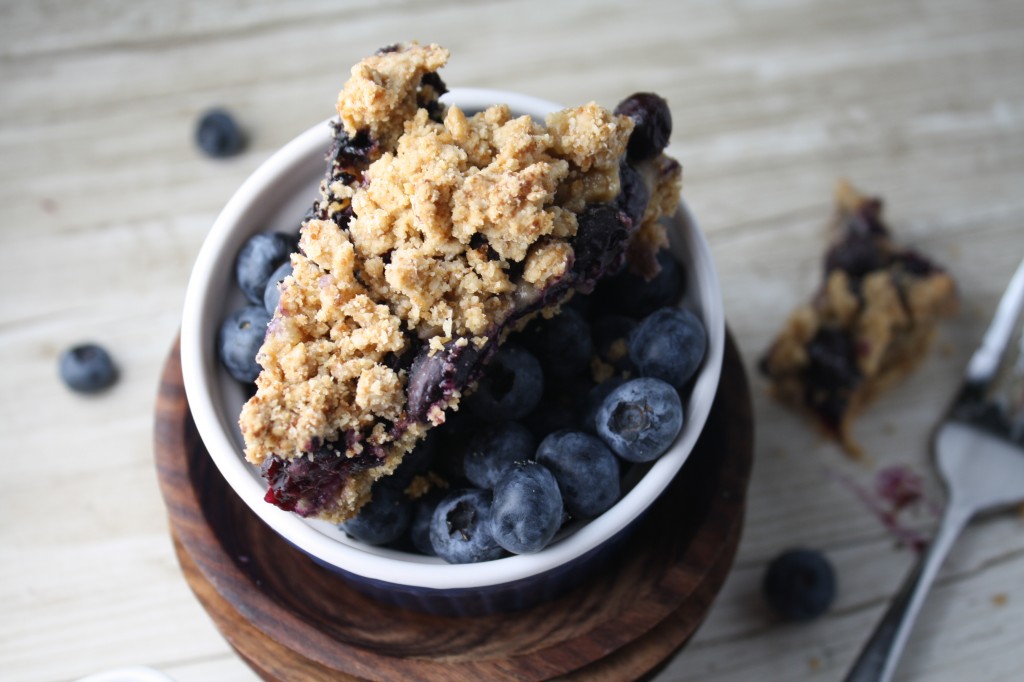 It is definitely a bit later than normal, but blueberries are finally here!!
I promised the kids that we'd go to a blueberry patch, but we had to keep putting it off as none of the berries were ready yet!  Most places around here opened last weekend, so I was eager to get out and get our share.
Any true lover of blueberries knows…they are quite amazing fresh off the bush…a taste almost never found in store-bought berries.  We found a u-pick that didn't use any sprays and were on our way!
After only an hour, we were able to harvest 12 pounds of fresh berries…and I swear I only hit up 5-6 bushes to fill my gallon bucket!  It was so gratifying, me and my friend were giddy with our blueberry bounty.
The kids had so much fun, and managed to pick a couple of berries…but most of them made their way into their bellies instead of their buckets!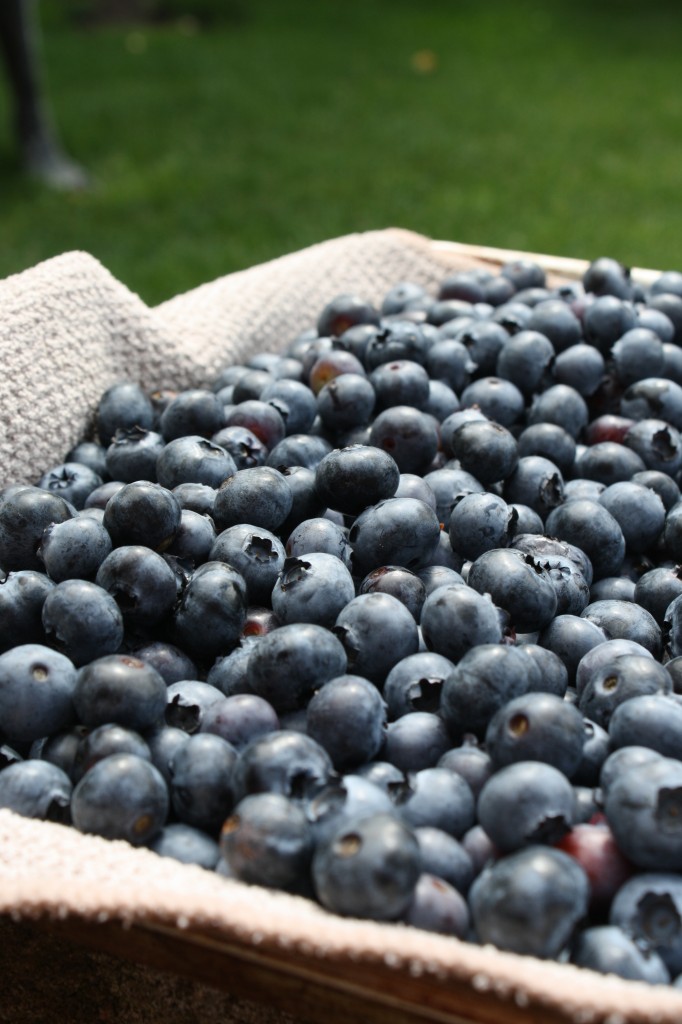 Yesterday I made a blueberry buckle for all the pickers (which was great, but I neglected to take a picture or make careful measurements so it could be recreated!) and today I made these for the preschool kids. Buttery and gooey with a lovely tartness from the berries.  You could use any mix of berries here.
Yield: About 16 servings @ 140 calories, 3.2 g fat, 29 g carbs, 3.8 g fiber, 7.2 g sugar, 2.3 g protein (based on using stevia in place of half of the palm sugar)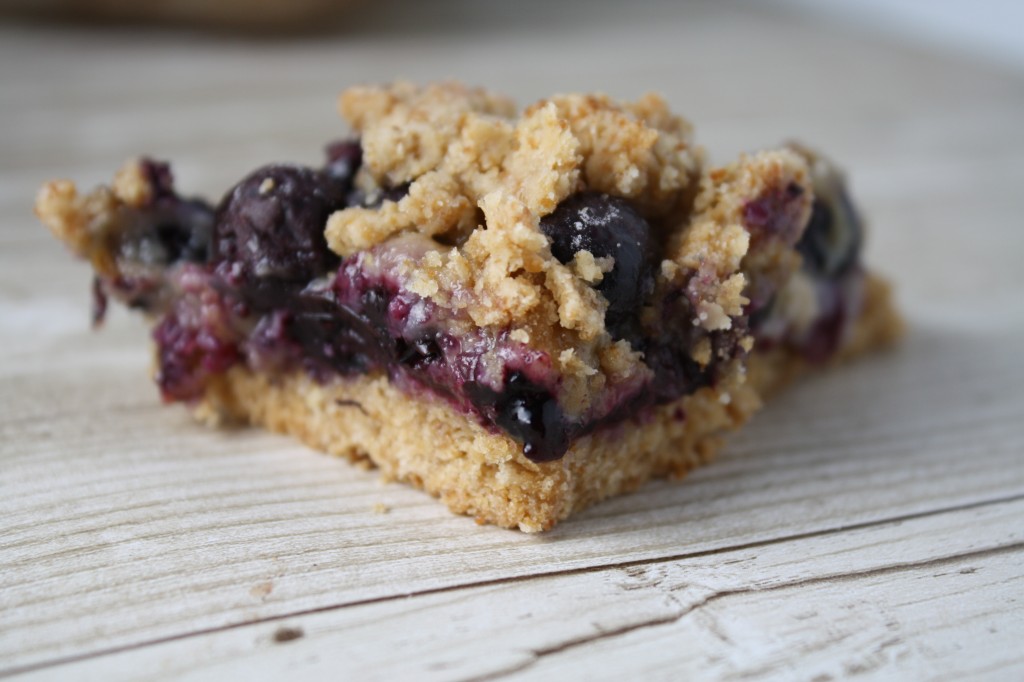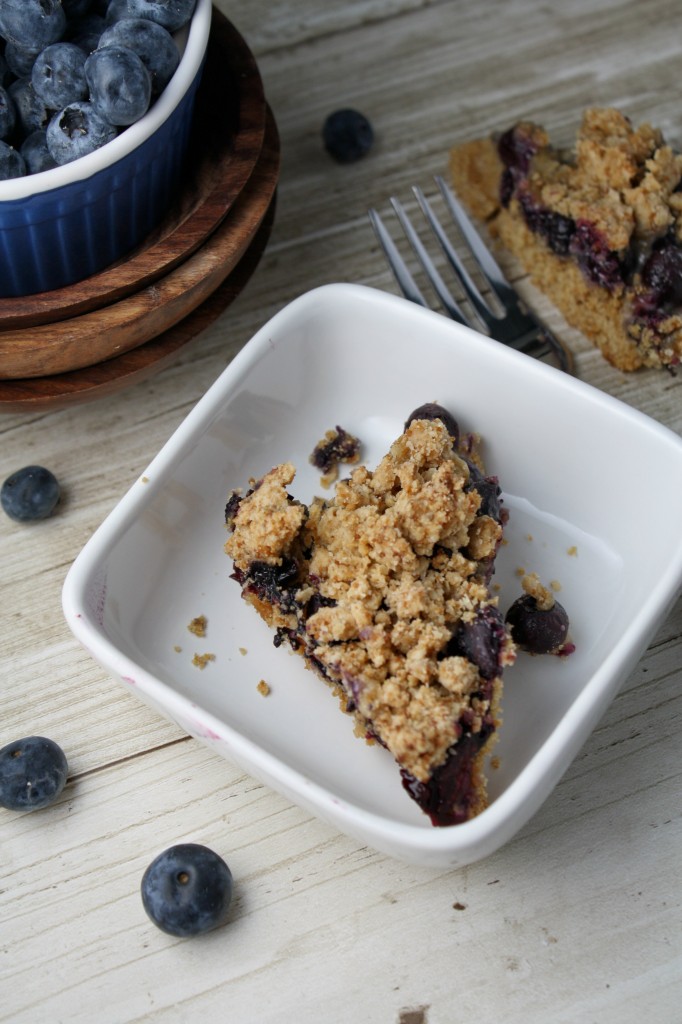 This recipe was shared on Hearth & Soul, Fat Tuesday, GF Tuesday, GF Wednesday,
Any of the links in my posts may be affiliate links. If you click on them and make a purchase, I might make a commission. Your support is much appreciated and pays for the cost of running this free resource!