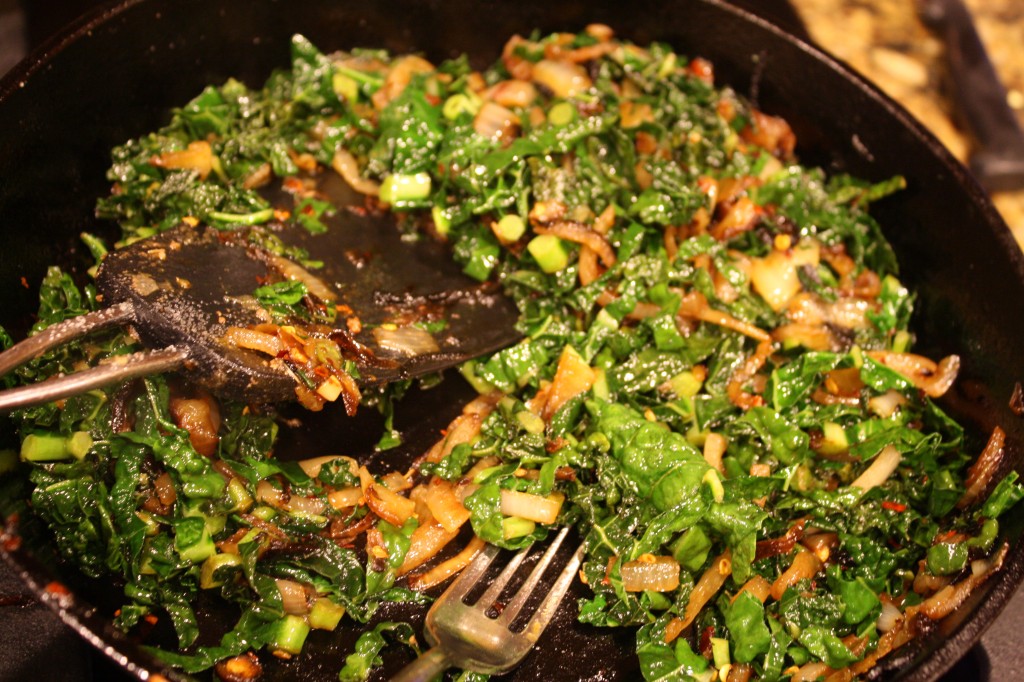 I think I am in love.  It seems so hard to believe I once hated dark greens.  I still am averse to chard, and spinach has a weird texture for me…but kale?  I just can't seem to get enough of it when it is prepared well!
Kale chips are amazing, and this recipe?  Totally different, but equally so.  My mom and I had picked up some kale salad with caramelized onions at my local natural foods deli.  We adored it, so it was only natural to try and recreate it…and I did, but even better (in my humble opinion!)
Even people who are averse to dark greens will likely enjoy this: so simple, but OH SO GOOD!  And as far as nutrients go, you can't get a more nutrient dense leafy green than kale, so go ahead…INDULGE!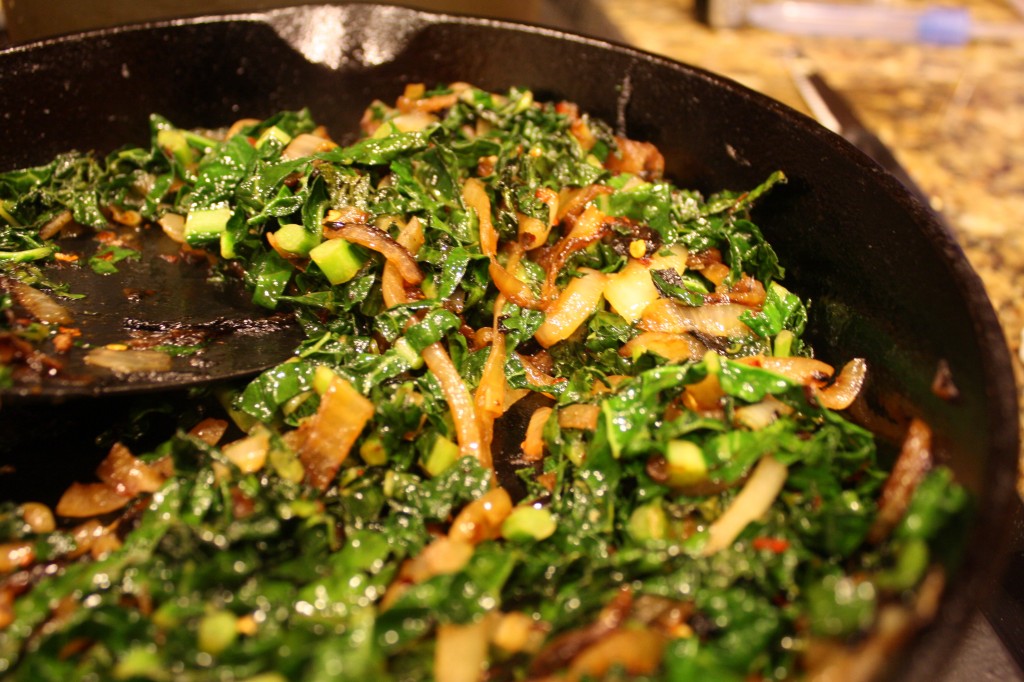 This recipe was shared on Ingredient Challenge Monday, Mostly Homemade Mondays, Fat Tuesday, Hearth & Soul, GF Wednesday, Waste Not Want Not,