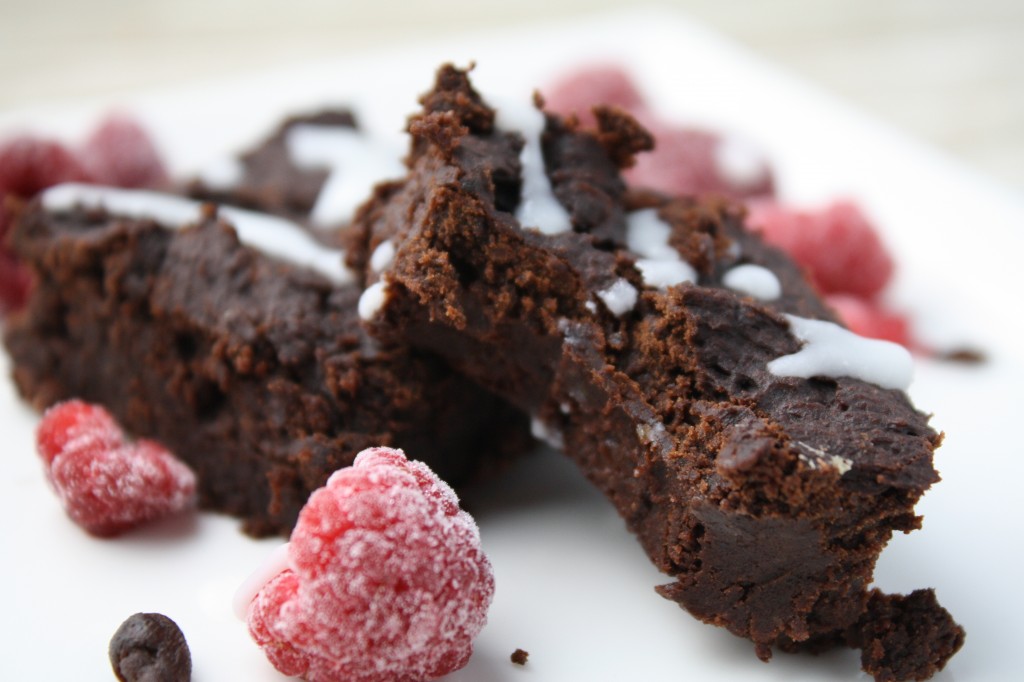 I have seen more recipes with black beans baked into luscious chocolate treats than I can shake a stick at.  This is not an original idea, by a long stretch!  But every time I make these, everyone always wants the recipe, and I have hope that at least a few of my readers haven't jumped on this bandwagon as of yet.  That maybe,  I will be the one to push them over that hump and give these deceptive treats a go!
So dense and moist, no one ever guesses (and I mean NO one) that there are black bean lurking within.  The whole mixture is pureed within a food processor, and then baked….couldn't be any easier, and most people have these ingredients on hand already or can easily get them at any grocery store.
I have made several variations, and they are all good!  My New Roots adds cherries and chili to her recipe, Amy @ Simply Sugar & Gluten Free adds nuts and yogurt (in her cookbook), and others add coffee granules.  There are lots of ways to play around with this recipe.  I chose my ingredients to make them as simple & healthy as possible while still remaining tasty.
These do not move once you form them, don't assume they will smooth and spread out as you bake!  These could easily be formed into cookies instead of brownies as you prefer, with only a 10-12 minute bake time.
Yield:  About 16 squares @ 80 calories, 1.1 g fat, 16.2 g carbs, .6 g fiber, 9.4 g sugar, 1.9 g protein
PS: the raspberries coupled with the dark chocolate were perfection!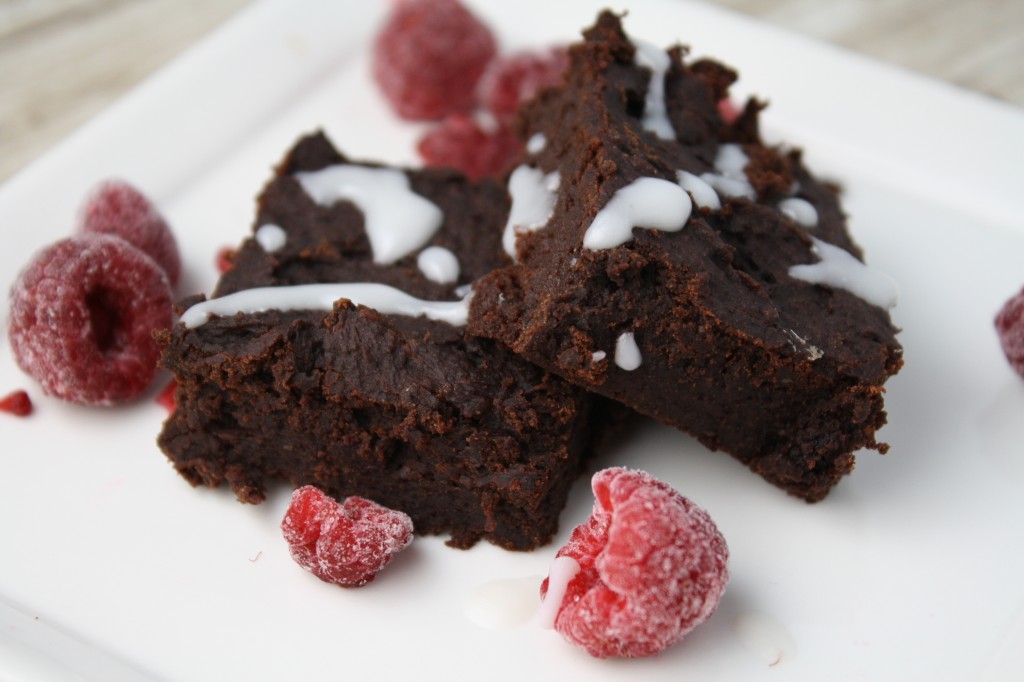 This recipe was shared over at Fat Tuesdays, Hearth & SOul, GF Wednesday, Waste Not Want Not, Foodie Friday, Real Food Friday, GF Friday, Let's Get Real Fridays, Savoring Saturdays
Any of the links in my posts may be affiliate links. If you click on them and make a purchase, I might make a commission. Your support is much appreciated and pays for the cost of running this free resource!