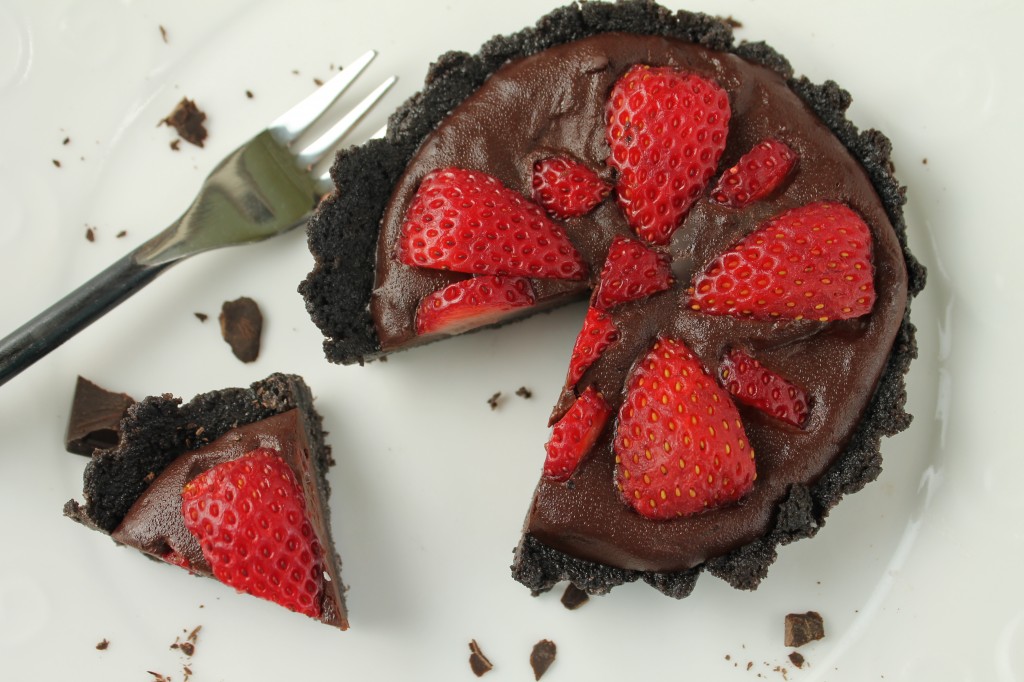 Strawberries are coming out my ears, and I couldn't be happier!  I have made this pie at least four, make that FIVE  times in the last month.  It goes together in a flash and the results are….well…addicting!
Like a chocolate covered strawberry in tart form.  A buttery, chocolatey crust topped with bright, tart berries in a thick ganache.  It certainly doesn't hurt that the the whole pie is  show stopper with minimal effort OR skill!
You can also make these into smaller tarts for a personal pie, I use these pans.
I also love that this pie is easily adaptable to multiple diets.  I will give you several crust options (All of which I have tried and loved!)!!
Go ahead, impress somebody!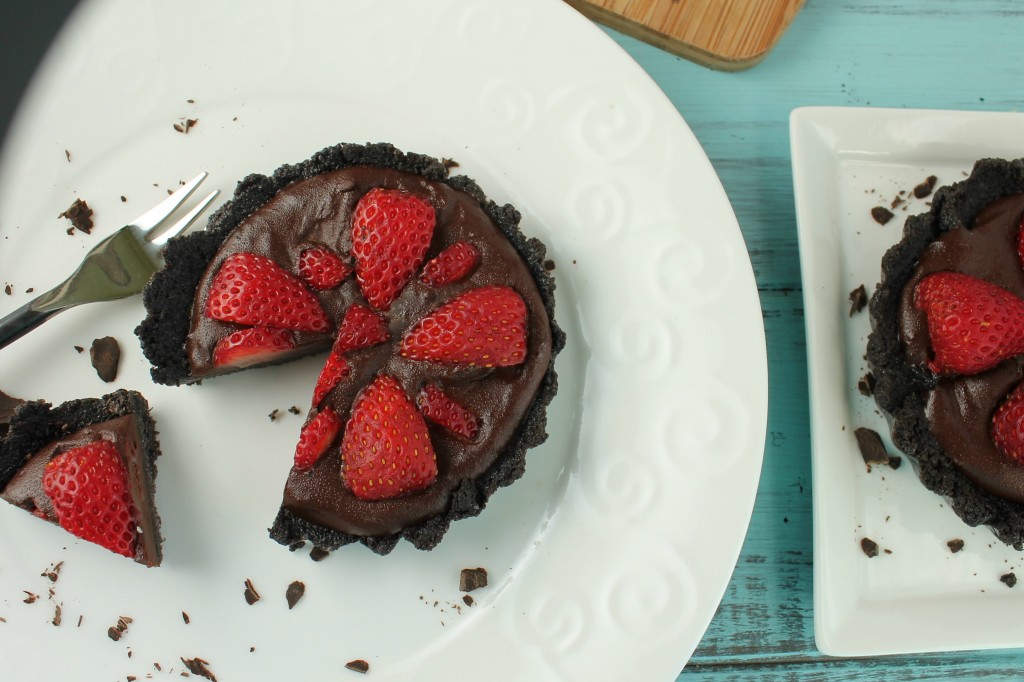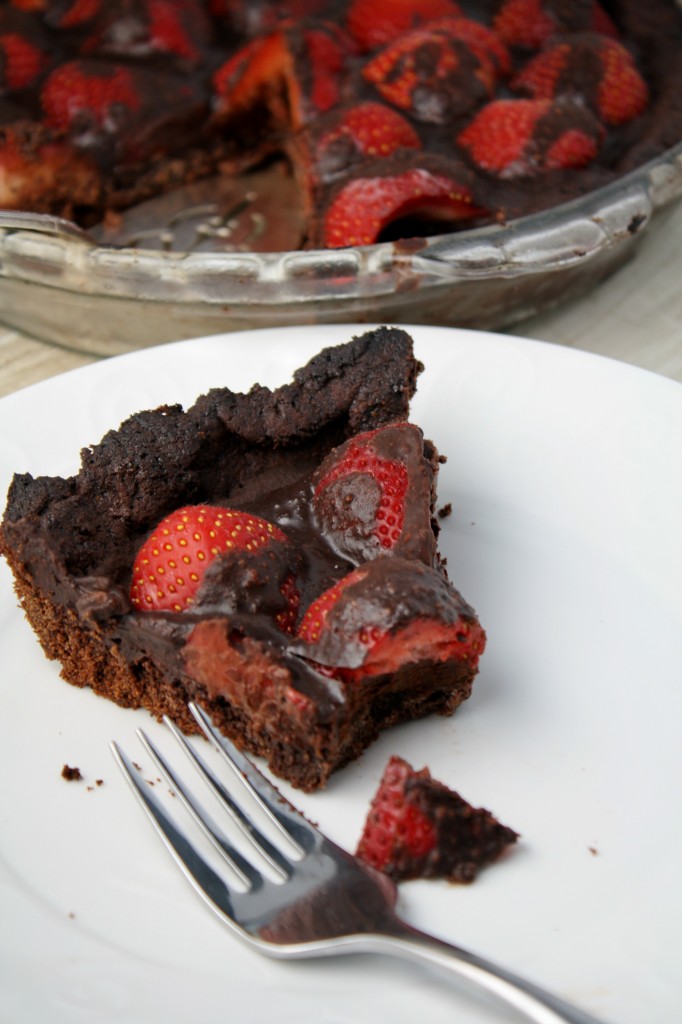 This recipe was shared on Fat Tuesdays,  Hearth & SOul, GF Wednesday, Waste Not Want Not, GF Friday, Lets Get Real Fridays, Foodie Fridays, Free-From Fridays, Gluten Free Recipe Fix, Savouring Saturdays,